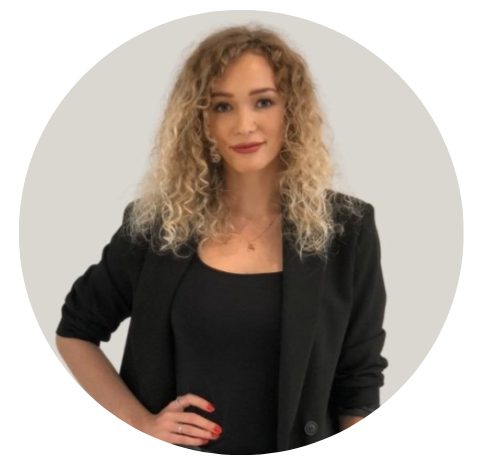 Guest article of Natalie Frieb, author of the popular weekly newsletter called Influencer Marketing Update and expert in all things influencer marketing.

What are the current costs of influencer marketing? How much can an influencer charge for their work? We provide the breakdown of influencer marketing costs per social media platform and format. Find out how much you need to budget for your next influencer campaign.

Influencers can help companies greatly boost their marketing because they are one of the most effective ways to reach specific audiences. Influencers exist in every niche and for every target audience. They are also experts in digital communication and content creation.
In the end, this comes at a price. Because influencers know the value of their reach and the trust that is placed in them. So let's talk about influencer marketing costs.
For companies, especially those looking to get started with influencer marketing, it is difficult to understand if the proposed rates are market rate and justified. There is also the fear of wasting resources and money.
Because influencer marketing costs can vary greatly depending on the platform and format - plus they depend on other factors.
---
Important:
CPM is a guideline and not a fixed benchmark!
---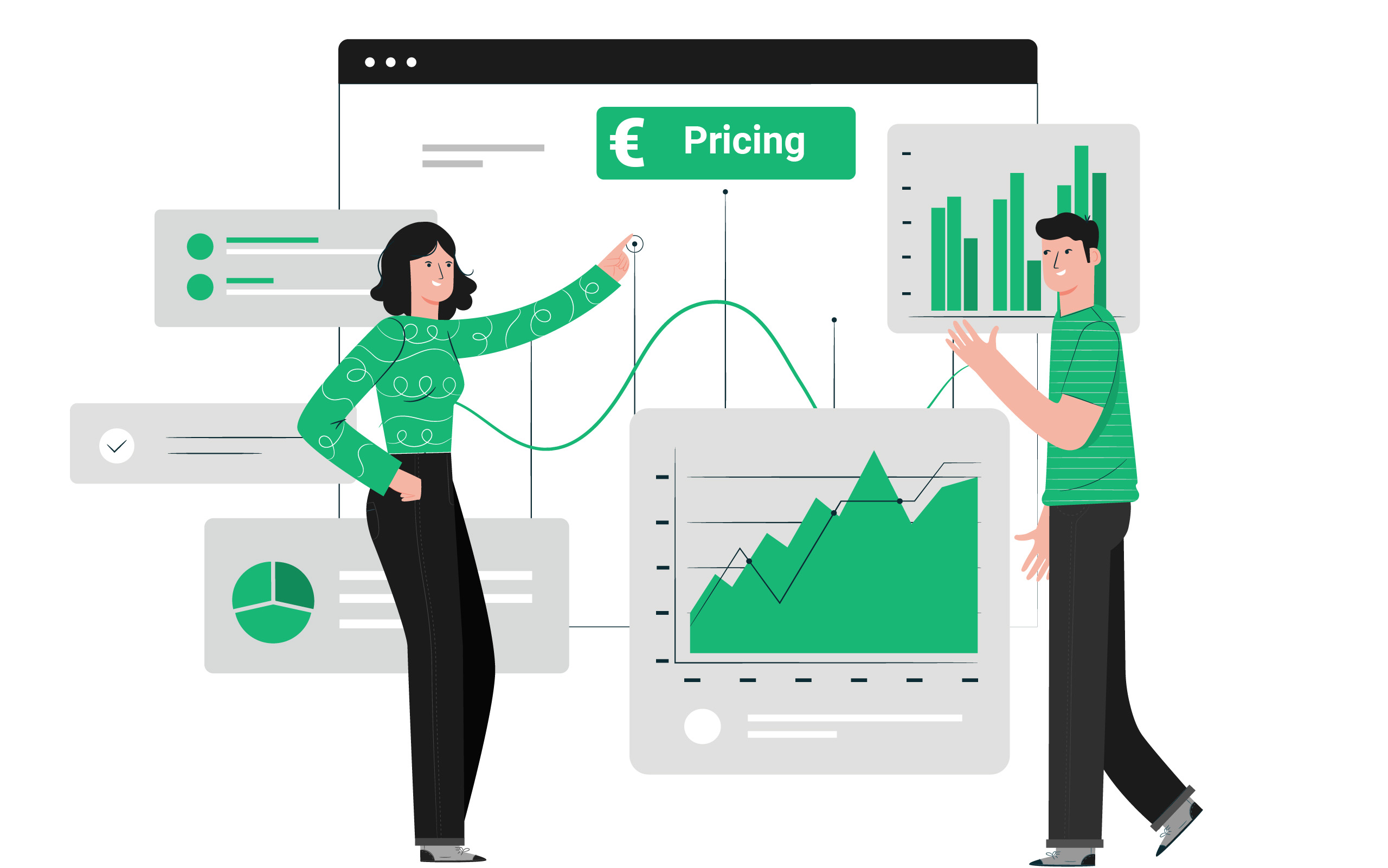 What is CPM (Cost-Per-Mille)?
The Cost-Per-Mille is a common media planning metric in marketing. This calculates how much money must be used to reach 1,000 views from a specific target group.
Basically, the price of the cooperation is calculated per posting, story, short video and more. Furthermore, fixed package prices can be laced, for example, a certain number of stories together.
When calculating the CPM, it is crucial to look at the influencer's current numbers. For example, if it's about a story collaboration (usually 3 to 5 story snippets), the influencer's current Instagram story views should be requested.
---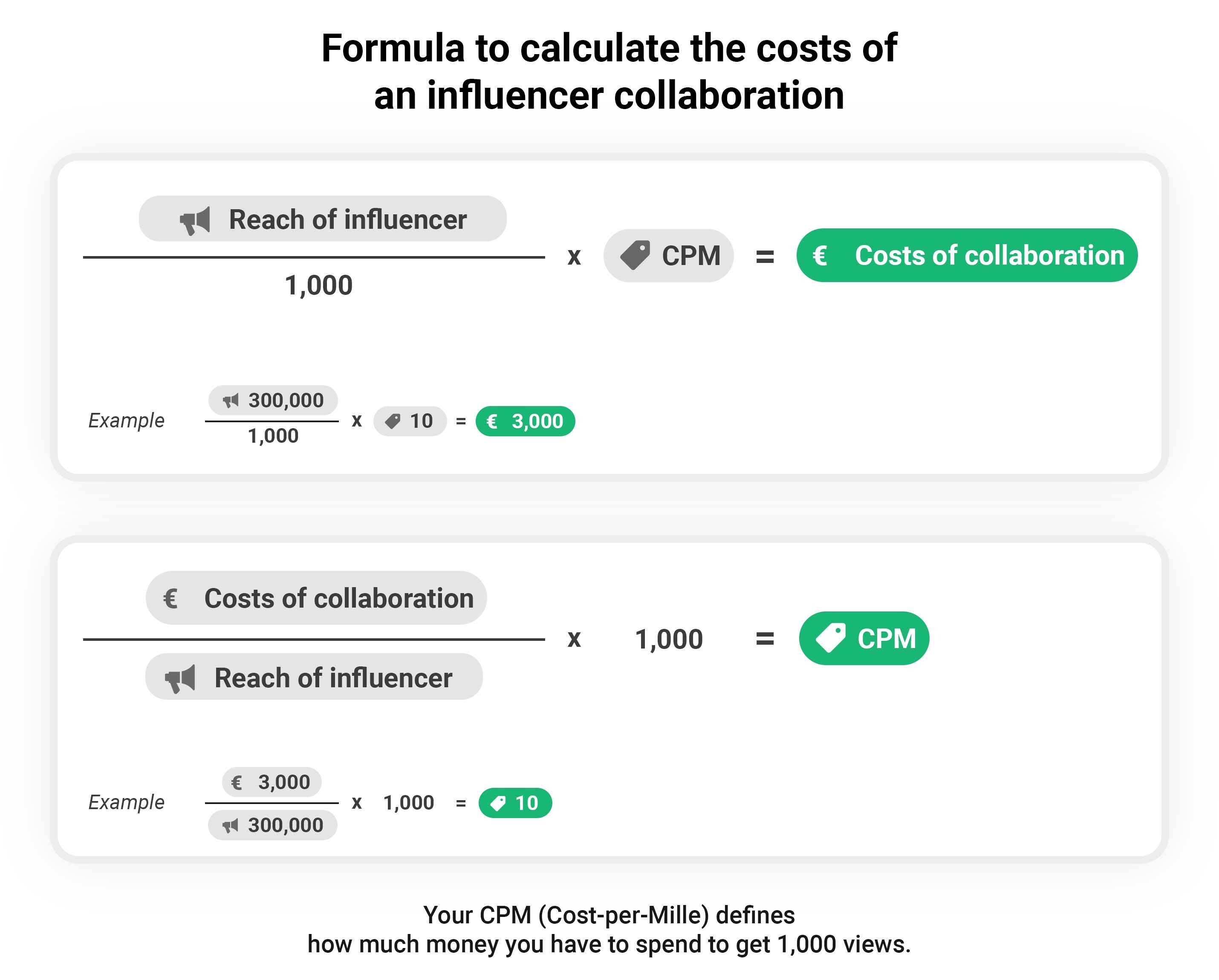 The CPM is calculated as follows:
Price of cooperation (divided by) Influencer's reach (times) 1,000 = CPM
Attached is an example for better clarification:
→ 4,000 euro : 300,000 followers x 1,000 = 13.33 euro (CPM)

Formula for calculating the price of a cooperation (e.g. CPM of 10 euro already set):
Reach (divided by) 1,000 (times) CPM = price of cooperation
Attached is an example for better clarification:
→ 300,000 followers : 1,000 x 10 euro = 3,000 euro (price of cooperation)
This calculation can be useful if a company is already oriented to a uniform CPM.
---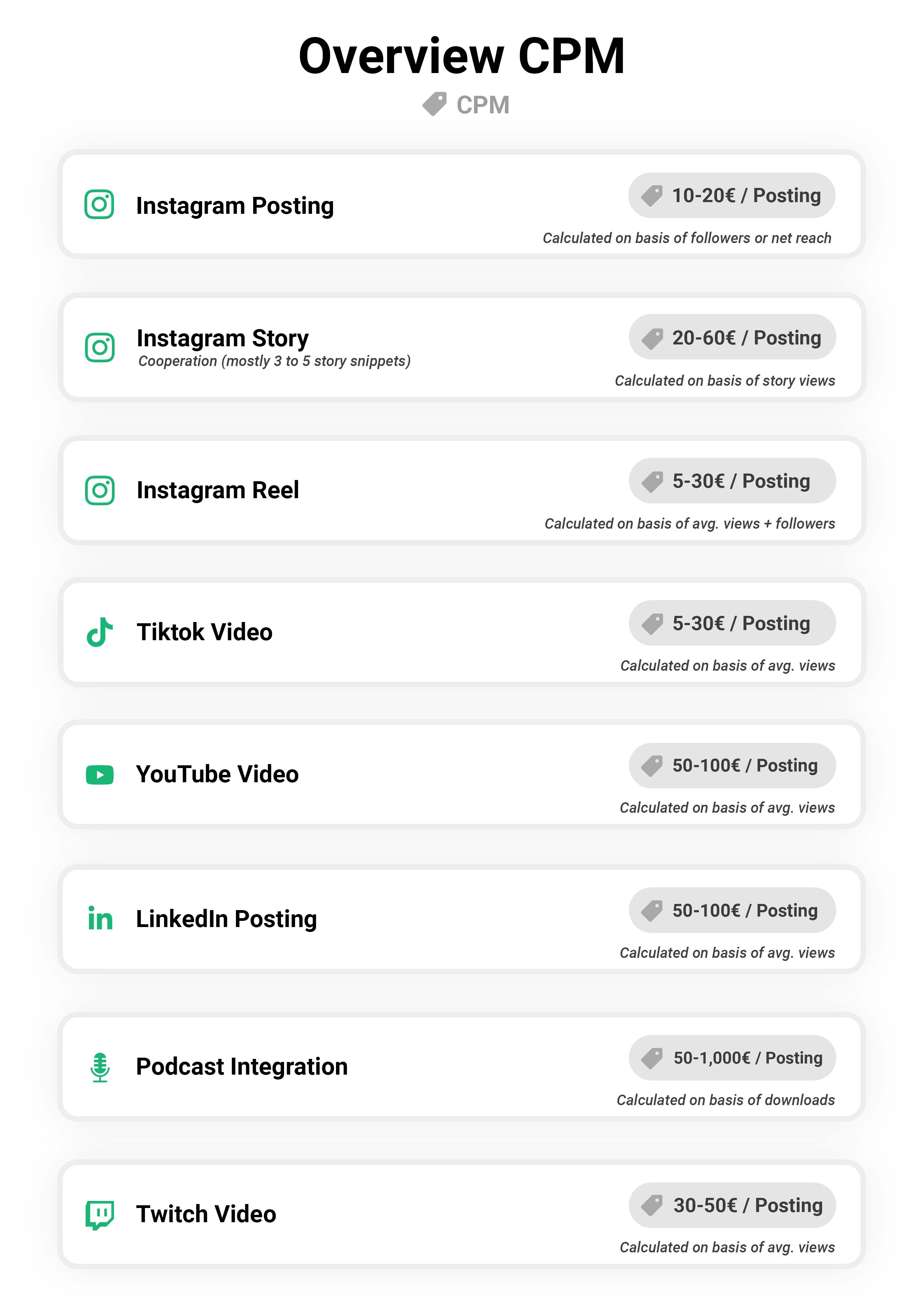 As already reported, in addition to the gross reach (followers) and the net reach (e.g. story views) of the influencer, other factors also play a decisive role in the price calculation. The so-called "hard facts" also include the interaction rate and the influencer's target group (demographic data).

Other influences driving influencer marketing price above benchmark
Duration of the cooperation
Brand fit - How much does the influencer identify with the brand?
Audience quality - How much does the community trust the influencer? → Comprehensible through attention to comments
Commitment of the community
Credibility/authenticity
Influencer popularity- Is the influencer currently in high demand?
Prominence - Does the influencer's notoriety extend beyond social media?
Content creation - Is the influencer's content creation particularly elaborate?

According to this, it is possible that cooperation prices can go into the 6-figure to even 7-figure range.
For example, Cristiano Ronaldo is the No. 1 highest-earning star on Instagram with 307 million followers, according to Hopper QR. For a promotional post, the soccer star takes $1,604,000

But is this justified?
Yes! After calculating the CPM, it becomes clear that Instagram influencer Cristiano Ronaldo is in the marketable range at $5.00. Ronaldo is an absolute best case example when it comes to properly monetizing a social media presence.
His posts about his fashion brand CR7, hotels or massage guns are a big hit with his community. The promotional posting example below has nearly 14 million views.

Example of a branded posting
Source: Instagram @cristiano
In summary, the prices that influencers demand are generally in line with the market and not set arbitrarily. Moreover, the prices do not include buyouts.

Buyout rights: how to use influencer content for your business
Buyouts are rights of use to third parties. Influencers thereby authorize a company to use its images or videos commercially for a fixed fee. Be it as a posting on the company's own social media accounts, as a display ad or on the website.
Buyouts can be purchased either for a limited or unlimited time. Prices can vary widely depending on the content creation effort, time of use, type of use (social media or out of home), and local scope (worldwide, nationwide, regional).
In addition, there are no uniform procedures for the calculation, making good price negotiation skills an advantage. Generally, buyouts are based on the cost of the content piece. Here, one assumes 25% to 200% on top of the price of the agreed content.
---
Example:
For a cooperation, a remuneration of 2,000 euro is planned for a feed posting. The customer now wants to share the created content on his own company account on Instagram. Since this is a promotion, the duration of one month is sufficient. After that, the customer must delete the posting.
→ 25% of 2,000 euro = 500 euro buyout fee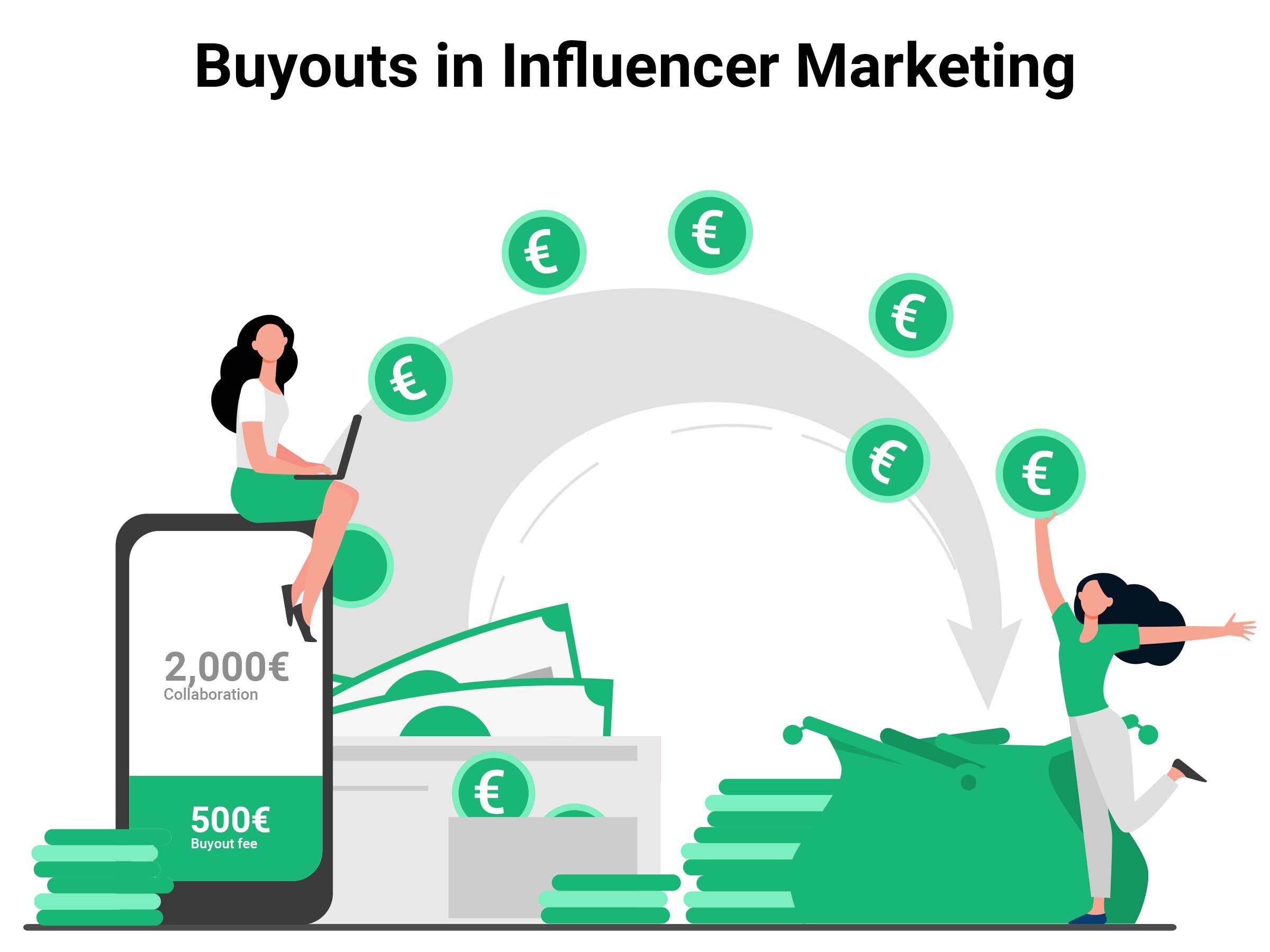 ---
Recommendation:
If buyouts come into question before the cooperation agreement with the influencer, they should be negotiated right at the beginning and included in the contract. After the cooperation has been implemented, these are usually negotiated more expensively.
---
Another pricing model in influencer marketing is affiliate marketing.

What is Affiliate Marketing?
In affiliate marketing, the influencer receives a commission based on the sales of a product that they sell through their social media account. Most of the time the commission is between 10-15%.
Here the Influencer advertises with a continuing link sticker directly to the sales product. Per sold product the Influencer receives a commission. Through the personalized tracking link, the company receives a direct overview of which customers have become aware of the product through the influencer and have ultimately purchased.
Affiliates still work especially well with smaller, very niche influencers (micro-influencers). But affiliates are also popular with influencers with up to 100,000 followers.

What exactly can such a commission model look like?
"We work with a commission model where you get between 10-15%, depending on the number of code redemptions, of the revenue:"
01-39 code redemptions: 10 %
40-99 code redemptions: 12 %
100+ code redemptions: 15 %
Hereby the influencer receives a personalized code, which he can share with his community. In return, the influencer receives the product(s) for free on a regular basis.
In addition, in such a commission model, the influencers are often left enough freedom in the design. This means the influencer can decide for himself when and how often he wants to post.

Now let's be clear: How much does influencer marketing cost companies?
The times of Corona have increased the digitization of advertising. That also made itself felt in influencer marketing budgets. According to a survey by the BVDW (German Digital Industry Association), budgets for influencer marketing have risen significantly.
Hereby, more than 100 social media and influencer marketing managers from companies were surveyed in the period from 05 November 2020 to 21 January 2021. A full 14% of respondents said that more than €100,000 had been budgeted for influencer marketing campaigns in 2020.
In addition, 11% budgeted over 250,000 euros. In summary, the majority of respondents increased the budget for influencer marketing for 2021.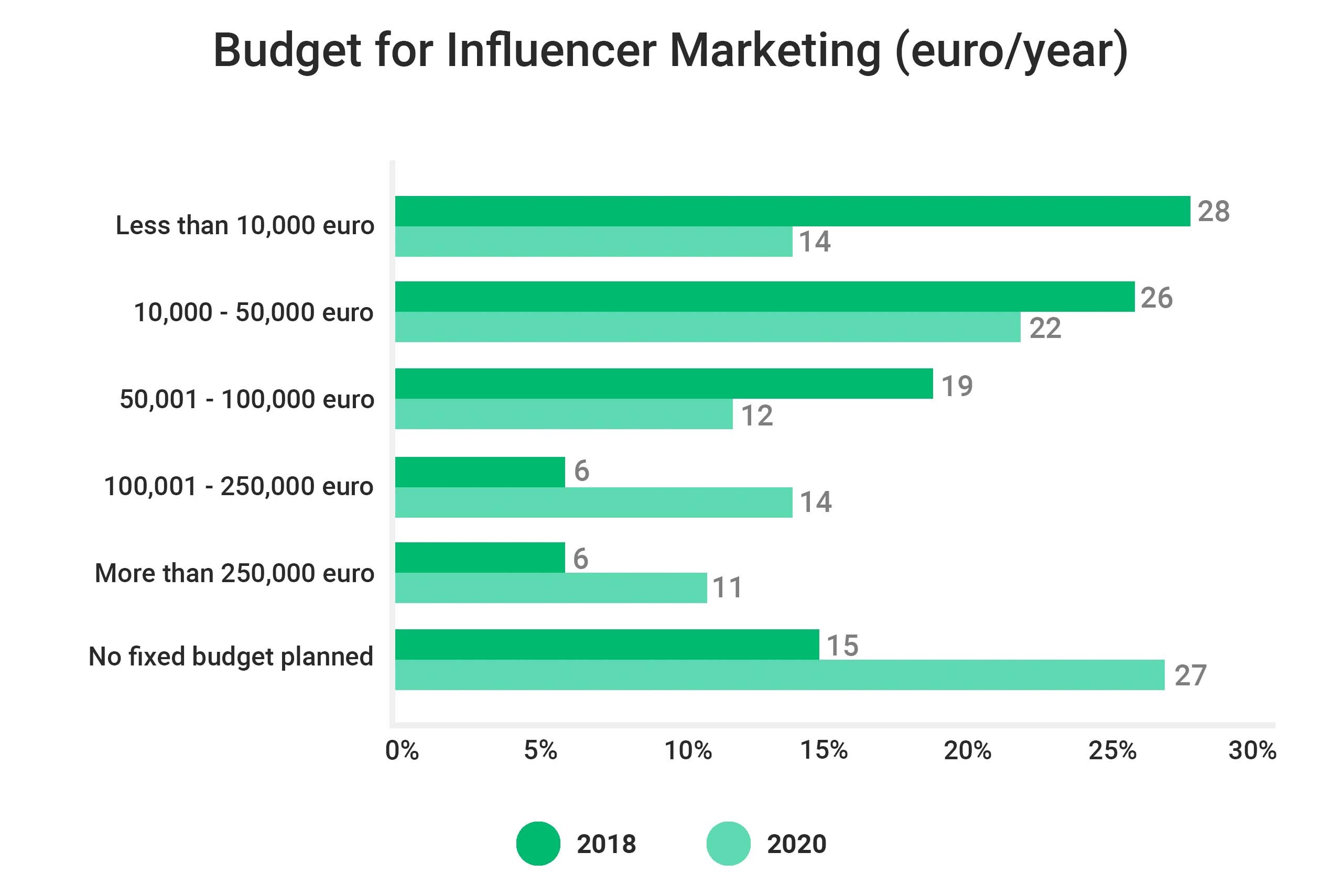 For those who want to try Influencer marketing, I recommend running a test campaign between 5,000-10,000 euro/month for a test period of 6 months.