Whether you're a well-seasoned marketer looking for new strategies or an up-and-coming marketing specialist putting the work in to learn your craft, this essential guide to Influencer Marketing should help you reach your goals. With this pocket guide and downloadable campaign checklist, unlock the collaborative potential of influencers by refining your knowledge of Influencer Marketing.
P. S.: Check out our FREE Influencer Campaign Checklist at the bottom of this article!
Why Influencer Marketing: Once and for all

The question that often arises concerning influencer marketing is whether or not it has become a viable strategic option for marketers. The answer is yes: according to a report published last year, an overwhelming 93% of surveyed marketers use influencers for their businesses (Streamline, 2019). When the average earned media value for every dollar spent is $5.78, it's easy to see why that's the case.
In the DACH region alone, influencer marketing is estimated to evolve into a billion-Euro market as the sector experiences an annual growth of approximately 20% (Goldmedia, 2018). Year after year, influencer marketing has increasingly developed into an established approach for brands wanting to add another angle to their marketing operations.
Wondering why a checklist like the one included in this article is vital for your brand's next influencer marketing campaign?
A structured template that ensures consistency and completeness will help marketing teams collaborate more efficiently with influencers, not to mention conduct better campaigns.
When you're ready, download our essential Influencer Marketing checklist to keep your influencer campaigns on track.
Influencer Marketing in 5 Steps
Below, we'll cover a short and sweet list of steps which you can follow to advance your influencer marketing journey. It all starts with establishing your strategy, which is then followed by discovering and monitoring influencers who fit your defined goals. After those steps, you'll want to develop a report on your campaign's outcome that you can then use to fine-tune your influencer marketing methodology.

Let's get started.
Step 1: Strategy
As with all marketing campaigns, the first step is always to set your goals and determine what it will take to reach them in terms of KPIs and metrics. So for instance, if your influencer marketing goals are to build brand awareness and strengthen your brand's image, you'll want to focus on things like estimated reach, total mentions, total interactions, and so on.
Next: make sure to define the target audience of your campaign. Who do you want to reach? You should also determine which social media platforms you'll be utilizing (Instagram / Stories, TikTok, Facebook, Twitter), as well as the campaign budget.
💡 DID YOU KNOW? Nearly two-thirds of businesses (63%) who budget for influencer marketing intend to increase their spending over the next 12 months (Influencer Marketing Hub, 2020). If you're not allocating spend for influencer marketing, you're falling behind!
Keep in mind that any of this can change as the campaign progresses and evolves, but it's better to have a definite strategy out of the gate rather than "wing it" without at least a rough roadplan.

Don't overlook this initial step! It's so important to develop a strategy from the outset of your influencer marketing campaign, because diving in without a solid game plan can waste not only time and money, but opportunities as well. Define your goals, identify relevant KPIs / metrics, and establish your direction.
Step 2: Discovering
Now that you've set up your campaign strategy, the next step is to find and recruit talent. Wear the hat and shoes of your hiring manager (figuratively, of course) and start seeking out influencers who are a potentially excellent fit with your campaign goals.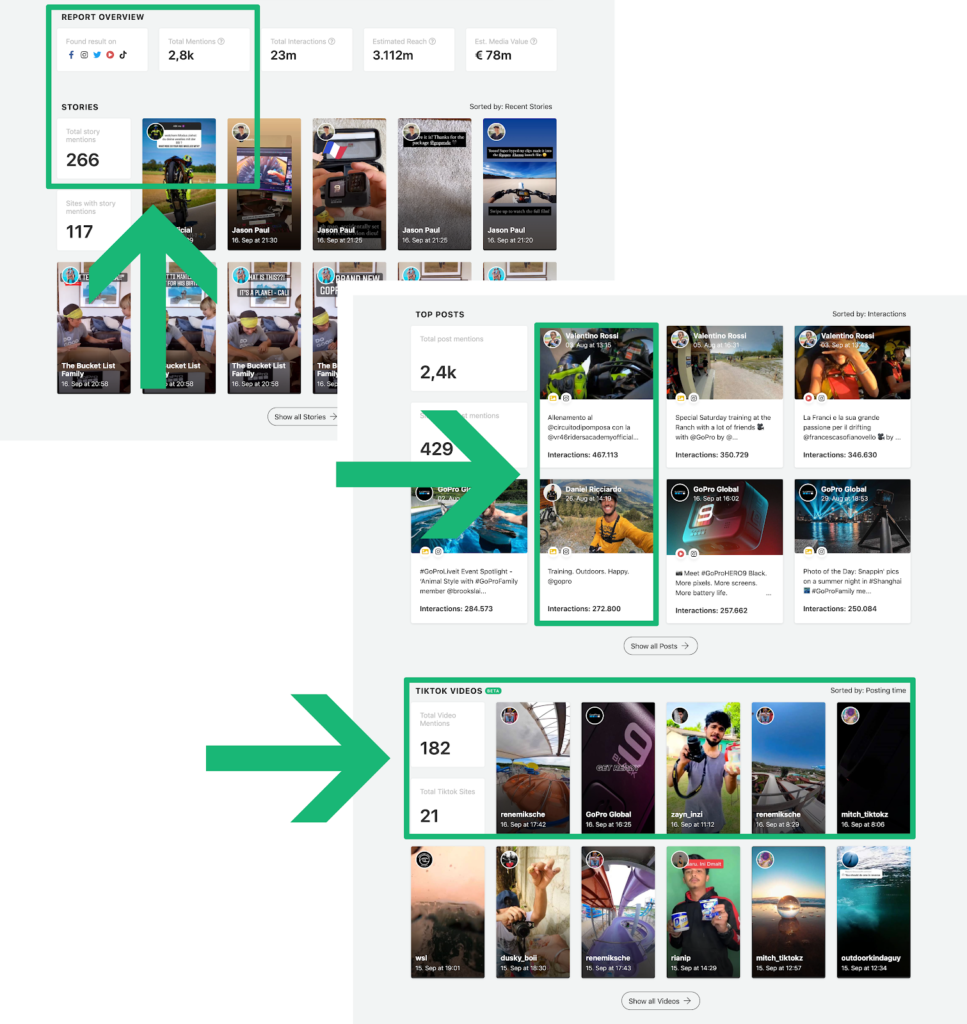 Do the research. Base your search on which influencers are already talking about your topic. It's also a good idea to base your research on your competitors' influencer collaborations.
⚡ PRO TIP: With Storyclash you can monitor your competition, which includes their influencers too. Keeping an eye on the top posts of your competitors — including IG Stories and TikTok — will reveal who they might be collaborating with via influencer marketing campaigns!

Learn more: https://www.storyclash.com/influencer-reporting
Once you've found some promising candidates for your influencer campaign, approach them with an outreach message such as a DM or email. Interacting with one of their posts that you find to be great content can help make this outreach process feel less contrived, so don't be afraid to indulge in a little social media banter in order to break the ice and get the ball rolling.
Here's an example of a simple way that you can reach out, courtesy of ThriveHive (this one is meant for a fashion retail collaboration, so obviously you want to tailor it to your own industry and brand):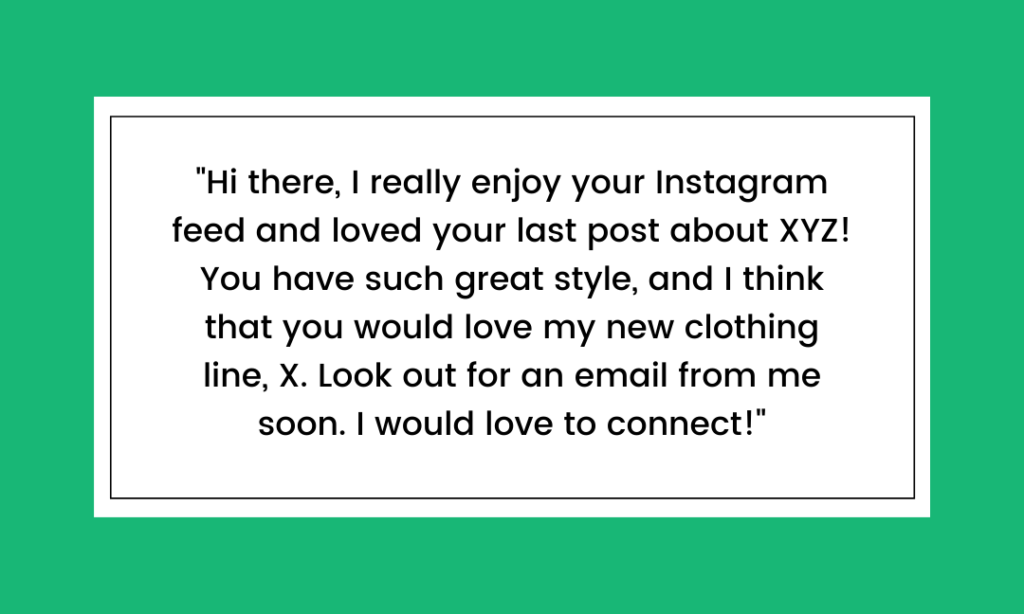 Influencer Marketing Hub has also put together a few outreach templates if you prefer to skip directly to email, like this one which relies upon a "free sample" approach: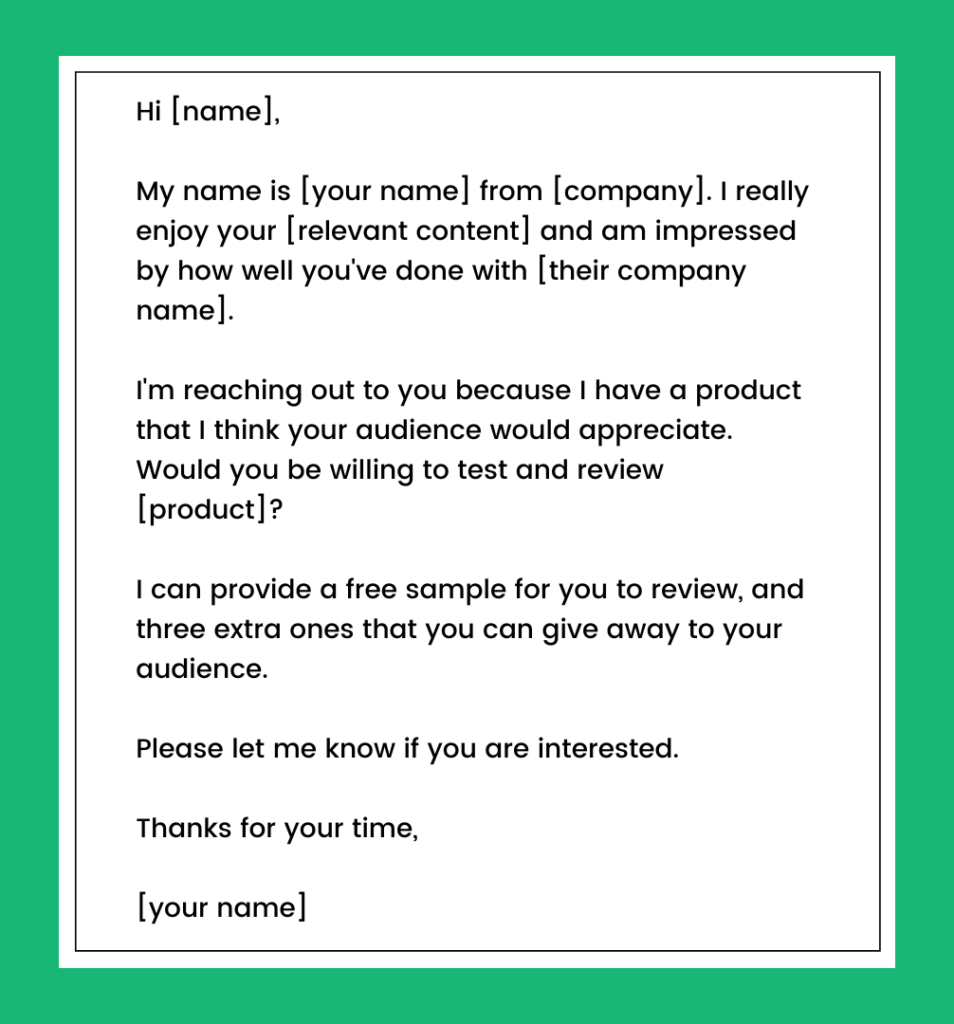 Step 3: Campaign Management
When those influencers finally join your camp, don't expect your workload to lighten: you still need to manage the deals and overall collaborative relationships with your partner influencers.
Send influencer brief

Once you have influencers who have agreed to work with you on a campaign, send them a marketing brief with more information about the collaboration. This is usually a document containing important project details such as campaign objectives, standard procedures, and expectations (including content deliverables).


Prepare content guidelines for influencers

The whole point of working with influencers is to achieve a mutual benefit from the partnership, and for you as a brand that means benefitting from the proven content styles of your partner influencers. They're creators, so let them do what they do best.
Sure, you should absolutely give them some guidelines which will help them align their deliverables with your branding, but it's not a good idea to just give influencers your typical content for them to slap their names on and pass off as their own.


Set timeline + execute

Ideally the timeline of your influencer marketing campaign is included in the brief that you send to your partner influencers. Don't forget to include deadlines for both content review (so that you can make sure their assets and messaging are brand-approved) as well as actual content publication.
⚡ PRO TIP: Use our free media value calculator to determine the influencer media value for any collaboration or campaign, tweet or Instagram Story, Facebook Post or YouTube Video! The estimated media value helps you evaluate the success of your influencer collaboration, allowing you to compare that media value to other marketing activities.

Get free template: https://www.storyclash.com/influencer-media-value
Step 4: Monitoring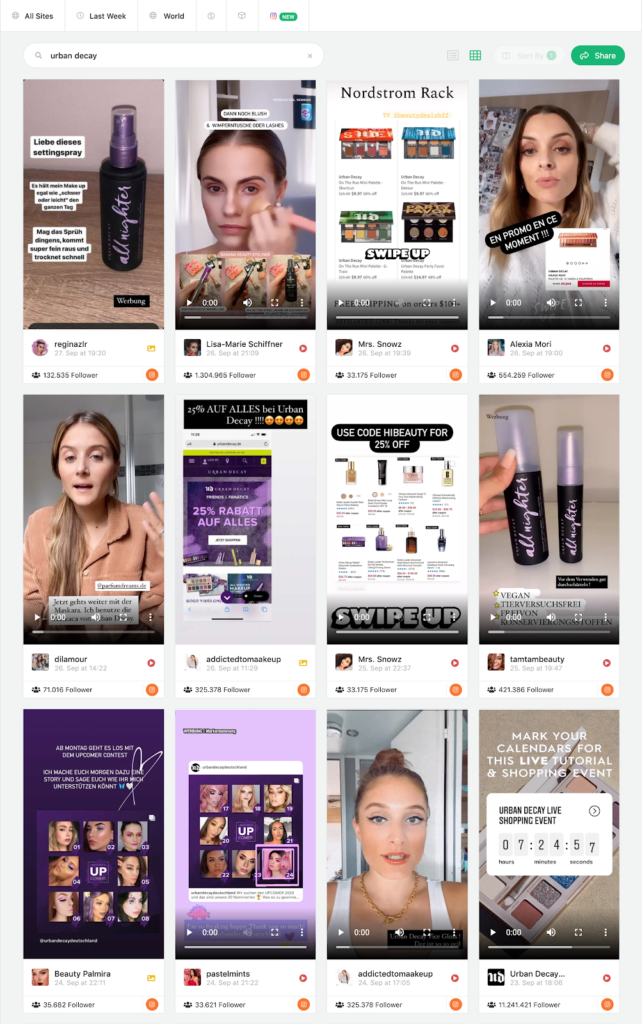 That brings us to the monitoring step. Once your campaign influencers are briefed and have their content ready to go (either pre-made or created by them, depending on your agreement), use capable tools to effectively track their progress and success during the length of your collaboration.

Consider the goals and KPIs that you defined in the strategy phase. With our checklist handy, you'll have a simple and convenient way to supervise those objectives and indicators. Don't forget to monitor proactively—if something needs an adjustment, don't hesitate to communicate with your influencers. The best way to achieve the results you want is to stay engaged!
💡 DID YOU KNOW? Storyclash saves Instagram Stories past their lifetime of 24 hours. With text recognition in images & videos, you'll catch all mentions of your brand! Monitor your list of influencers & export each of your influencer campaign Stories.

Request a demo: https://www.storyclash.com/request-demo#request-demo
Step 5: Reporting
Your influencer marketing campaign has reached the finish line! Time to call it a day? Not quite. Reporting is the last and final step before you can truly mark your campaign completed. After all, it's never a bad idea to have something to show for all the hard work you put in, something that both you and your team can analyze and reference when preparing your next marketing campaign.
If you do it correctly, your campaign report should simultaneously fulfill your CEO's dreams and show the relevant KPIs involved in the campaign's success. Evaluating campaigns is essential for moving on with even better social media strategies.
Most of the time you will use your report to: Report the overall success of your social media campaign, evaluate strategies and benchmark for yourself or your team, assure your stakeholders (e.g. CEO, head of marketing, team) that you did good work.
Your report shouldn't just cover the outcome of the campaign. It should also offer insights on how to improve based on what you've learned, as well as provide the foundation for future campaign ideas.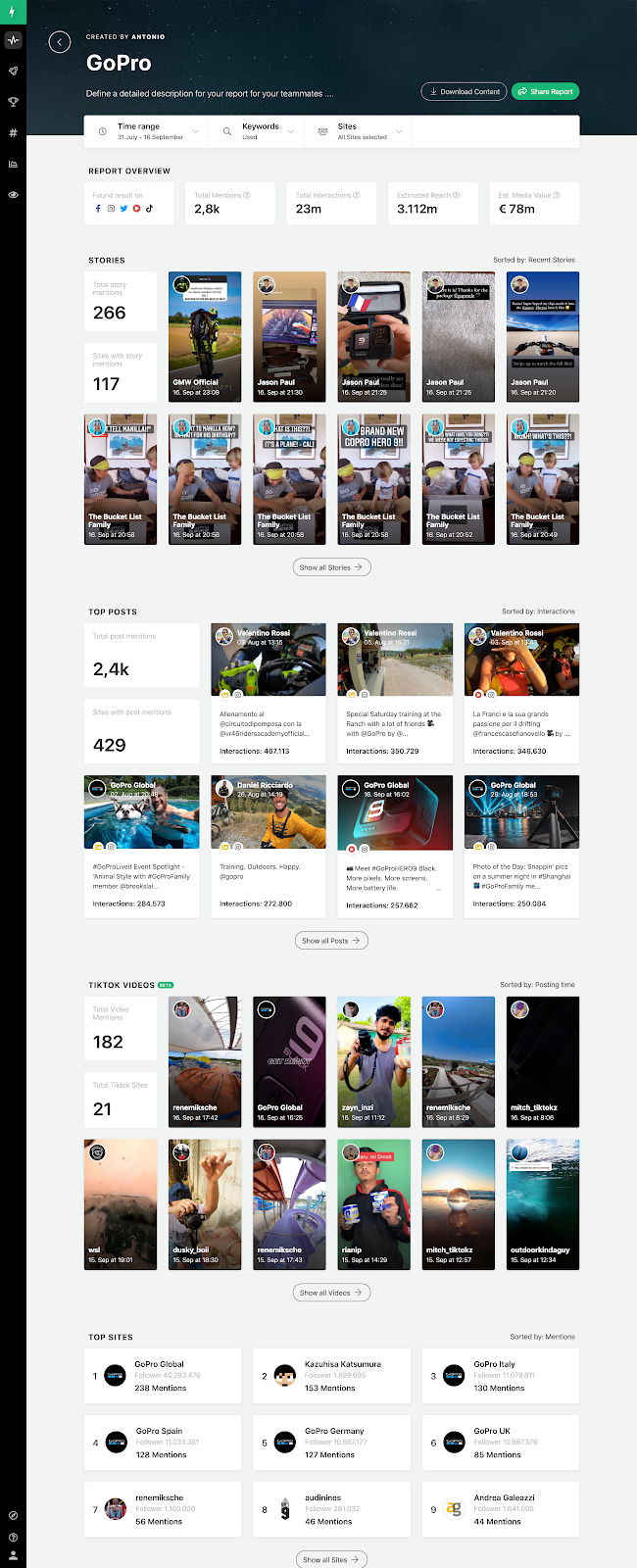 Let's Recap
To summarize: the core of every influencer marketing campaign should incorporate the following 5 important steps, all of which are outlined in the checklist download below.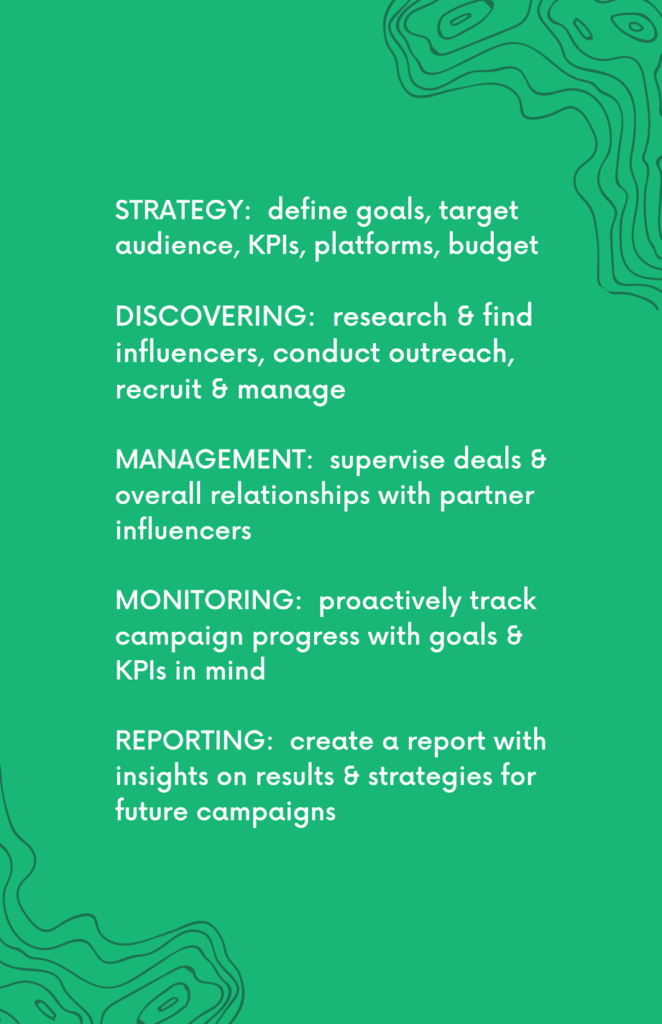 Storyclash is here to help
How can Storyclash help you achieve the best performance out of your influencer campaign?
Check out our checklist below for more help.
Download your influencer campaign checklist for FREE!
Read more about Influencer Marketing
Interested in more Influencer Marketing content? Check out the following articles: