An effectively proven way to reach and engage target audiences, influencer marketing can be just as powerful during times of crisis. The current coronavirus pandemic is no exception.
Today's influencers are uniquely positioned to communicate branded content to their followers—and potential customers—through persuasively relatable and seemingly unobtrusive methods. During a time when traditional advertising might be perceived as inappropriate, perhaps influencer marketing has more of an upside during the COVID-19 crisis.
In this social media report, we'll focus on how influencers can stay one step ahead of the rapidly evolving coronavirus pandemic which has effectively turned the world's economies upside down. Not only will we identify the challenges that influencers are presently facing, we'll also cover influencer marketing best practices as well as real-world examples of influencers who are making it work.
Facing challenges during the pandemic
Log into any social network these days and you're likely to see feeds inundated with #COVID19- and #coronavirus-tagged posts.
Naturally the topic is at the forefront of society's collective dialogue, so it's important for influencers and their sponsor brands to keep up with this fluctuation in the global rhetoric.

Staying current isn't something new for seasoned influencers, but it's necessary now more than ever to keep both thumbs on the daily pulse of our social media landscape. Getting complacent might result in making critical influencer marketing mistakes, errors that could prove to be particularly damaging during these uncertain times.
The consequences of affected sponsorships
Depending on the industry, the main challenge that influencers are facing during the coronavirus pandemic is affected sponsorships due to brands needing to adjust their budgets in the face of a crisis. Without the usual spend going into some industries' influencer marketing campaigns, influencers might have trouble making the profit that they're used to.
Less partner opportunities due to cancellations mean less campaigns and projects altogether (again, it all depends: the travel industry is inclined to freeze budgets more than, say, the beauty industry—which might actually be doing the opposite and injecting more budget into online sales).
Add social distancing, travel restrictions, and afflicted marketing strategies into the mix and it's clear that influencers will encounter multiple challenging scenarios over the course of the COVID-19 pandemic.
While some online bloggers have seen upticks in their traffic due to widespread lockdowns—food bloggers cooking popular recipes at home, DIY bloggers with crafty how-to guides, fitness bloggers conducting live online classes, skin care bloggers sharing their meticulous routines—not all influencers are in the same boat...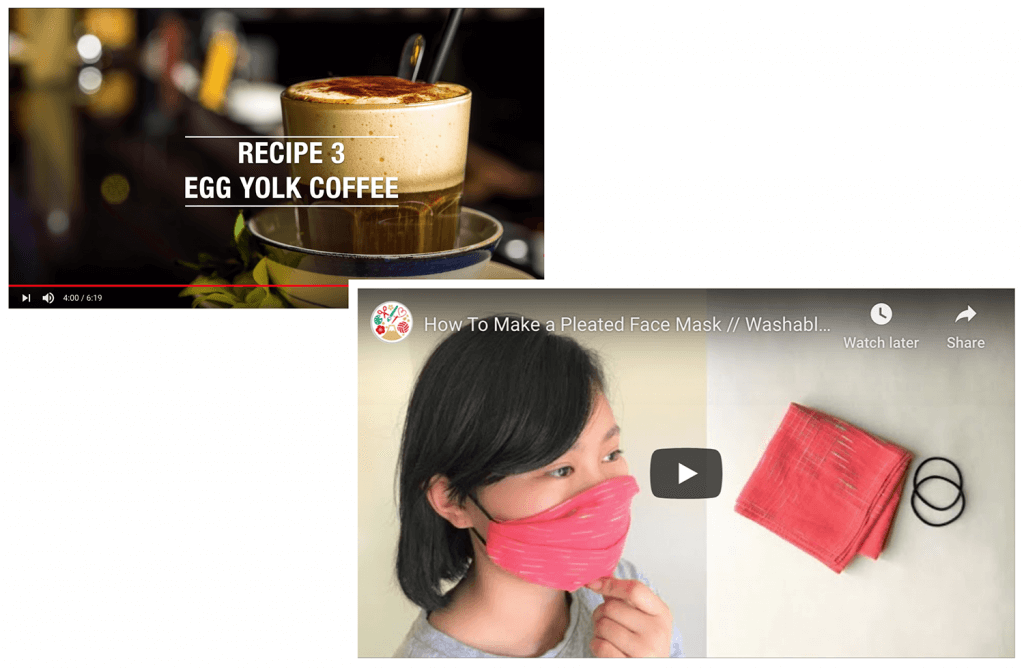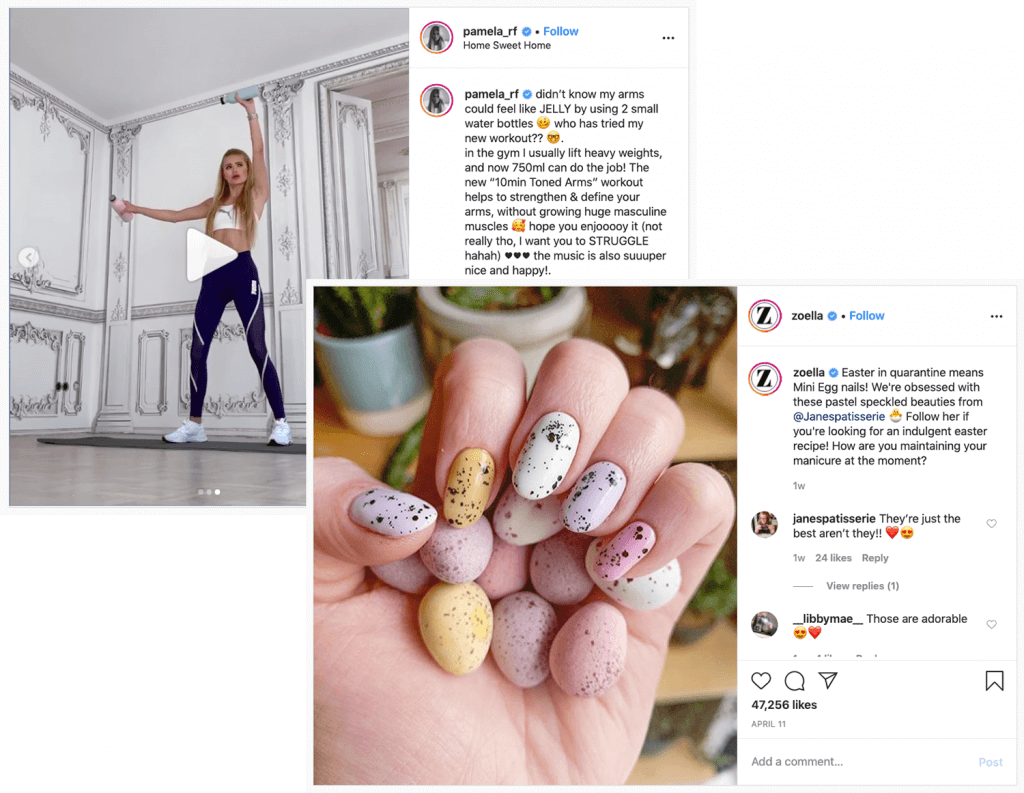 Travel Influencers feel the hurt
Travel influencers, for instance, have had to deal with grounded flights, canceled trips, negatively impacted sponsorships with curbed or frozen budgets, and event cancelations which would normally be crucial for networking and securing projects. Anyone coming back from a trip since March has most likely had to self-quarantine, further affecting their calendar of planned business travel.
Some influencers are still traveling; domestic options haven't yet undergone the same restrictions as international and cruise travel, but there are those who aren't letting even those constraints stop them from working.
However, despite a multitude of disadvantages standing in the way of travel bloggers and influencers in general, there arefavorable circumstances.

A travel influencer couple interviewed for Horizont is using their reach sensibly, informing their followers that though they are currently unable to create new content by traveling to foreign countries, they're still going to be active throughout the pandemic: providing COVID-19 information, initiating #stayhome challenges, planning local trips that are shorter in duration, etc.
On the bright side
Influencers typically have an eye for content, and there's plenty of content to extract from global lockdowns and pandemic-related restrictions.
Followers are still checking in on their favorite influencers while everyone deals with the crisis. Whether bloggers are talking about their local lockdown and raising awareness about health protocols or relying on quarantine humor to entertain their audience, influencers around the world are making adjustments to their content repertoires.
WWD.com recently mentioned the stay-home economy in their piece about Influencer Marketing during the pandemic:
"The spread of COVID-19 will continue to profoundly shift consumers' shopping behavior with long-term repercussions even as the virus' spread diminishes. As this new normal of the stay-home economy emerges, Influencers are uniquely poised to capture consumer's attention… More than ever, consumers will turn to social media for content, comfort and creativity."
People can relate to influencers who are in lockdown alongside them, who are also ordering more things online and seeking tools and services to make quarantine life not only easier but more efficient. Much of the population can identify with shared home office setups and funny remote work situations, both of which are very popular on social media at the moment.
The main takeaway?
Lean into the "pros" (and prepare a contingency plan for the "cons"). Weather the storm and prioritize working smart over working hard during the crisis.

Resilience and adaptability are key
So how does an influencer lean into the "pros" and weather this coronavirus storm? Adapt to the pandemic and its repercussions. Brands are reacting in different ways to the pandemic, but they're reacting and that's what is essential.
Influencers are brands so they should react as well. Change content to be COVID-19 relevant (and if that's too uncomfortable of an option, there's always the possibility of side-stepping the topic completely). It's about being resilient and adaptive:
"Posting the right content, no matter where you are, is key... (for example) Other influencers have stopped posting about cruises and travel to Asia, instead reposting old content or offering staycation guides."
~New York Times story on travel influencers during the pandemic
Documenting day-to-day activities while social distancing is a popular content strategy for many influencers who aren't able to produce their usual pre-pandemic content, and a well-done quarantine skit or sing-along has increased potential to go viral on social media. TikTok, Instagram Stories and Twitter are especially popular destinations for posting and finding such viral content, so in that respect not much has changed in the realm of tools for influencers.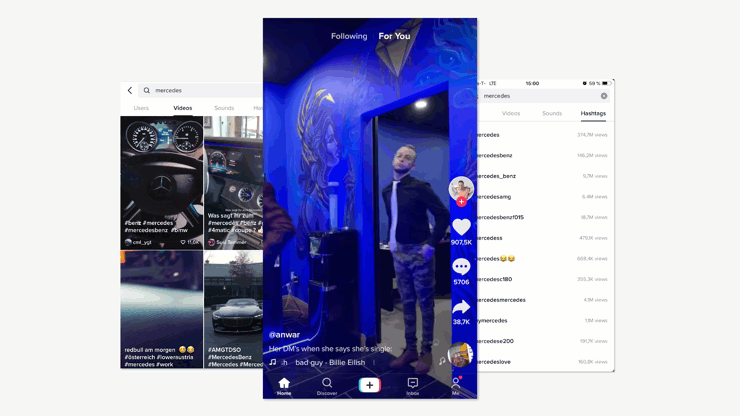 Clever influencers won't only use the tools they know, but learn to use new ones and seize the opportunity to add to their skillset.
Best practices during COVID-19
Now would be a good time to summarize. Here's a streamlined list of Influencer Marketing best practices to keep in mind and utilize during the current pandemic:
Stay up-to-date with trending COVID-19 information
Create content that is: safe, civil, relevant, useful, entertaining
Leverage new situations such as the stay-home economy
Communicate with sponsor brands & stay aligned with them
Keep the community involved, engaged, & informed

Embracing responsibility as an amplified voice
During a time when the global situation has shifted, brands and influencers would be remiss to ignore any opportunity for marketing specialized content that is not only crisis-relevant, but cautiously so.
The responsibility of influencers (or lack thereof) during the coronavirus pandemic is something that people on social media are quick to point out, so if anyone in the spotlight is acting against the health and safety of the public then their mistakes will be quickly brought to light. Collaborating with voices of authority to call out false claims & disseminate valuable information isn't just the right thing to do, it's expected.
Influencers have the capability to use their extended reach as a tool for good, and influencer marketing can help play a role in that.
Examples of Influencer Marketing that works
Let's jump into some real-life instances of influencer marketing at work in a COVID-19 world.
An influencer who was interviewed in an article by Welt.de asked her followers what kind of content they wanted to see from her during the coronavirus crisis:
"The majority want distraction, normal posts, as they are used to, to maintain the piece of normalcy. Another news ticker about Corona is of no use to them."
Another influencer from that same article has been sharing information about COVID-19, asking her fans from around the world to contribute their own updates and experiences regarding their local situations. Additionally, it's been reported by MedMedia that the World Health Organization is actually reaching out to influencers to help spread factual information and filter out false claims.
Many influencers are combining the seriousness of our current reality with normal sponsored content, opting to strike a comfortable balance that is neither irrelevant nor irresponsible.

Chiara Ferragni, an Italian fashion blogger with nearly 20 million followers on Instagram, isn't letting the quarantine situation in Milan get in the way of promoting her own designer line.
Fight virus with viral
Even during a time of quarantines, social distancing and global lockdowns, Influencer Marketing can work. With the best practices mentioned above as a guideline, navigating the coronavirus pandemic as an influencer should hopefully be a journey with more focus and less guesswork.
The pandemic will end—eventually—and whether or not the world looks different in its aftermath, we can confidently say that Influencer Marketing won't be going away any time soon.