Another year is done and our social media data from 2018 is ready for analysis! After evaluating the numbers, Storyclash would like to highlight the most successful pharmaceutical brands on social media as well as the most successful posts within each category (articles, pictures, videos and GIFs). In each case, interactions are measured on the platforms Facebook, Instagram, Twitter and YouTube.*
The most successful pharmaceutical brands in 2018: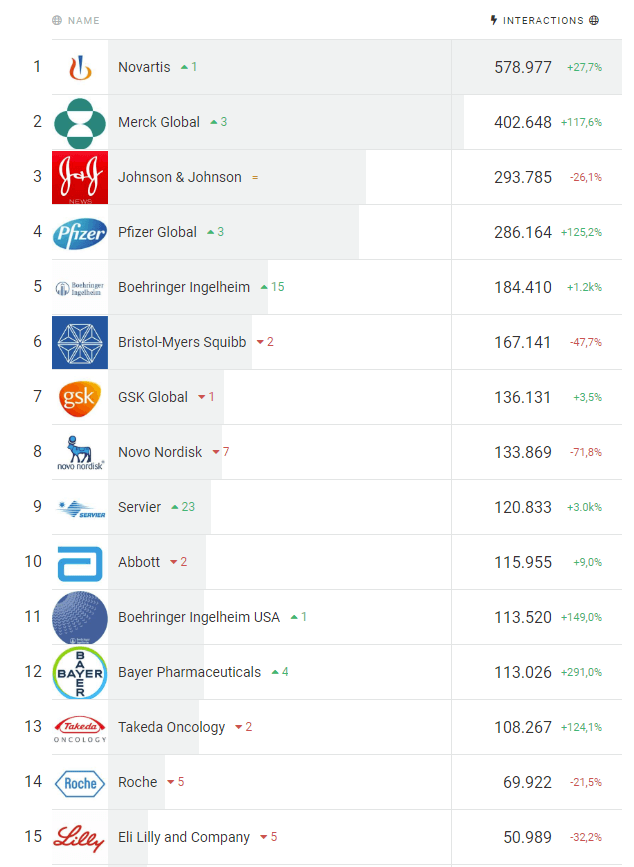 The competition was fierce but there can only be one winner: Novartis had the most social media interactions out of pharmaceutical companies in 2018, earning 578.977 total interactions for the year. In 2nd place is Merck Global with just over 402.000 interactions and 3rd place is Johnson & Johnson with 293.785 interactions. Storyclash congratulates the Top 3 for their success!
It isn't easy to accomplish social media dominance in today's digital landscape, so we would like to acknowledge each of the Top 3 with the Storyclash Social Media Award on behalf of outstanding achievements in social media: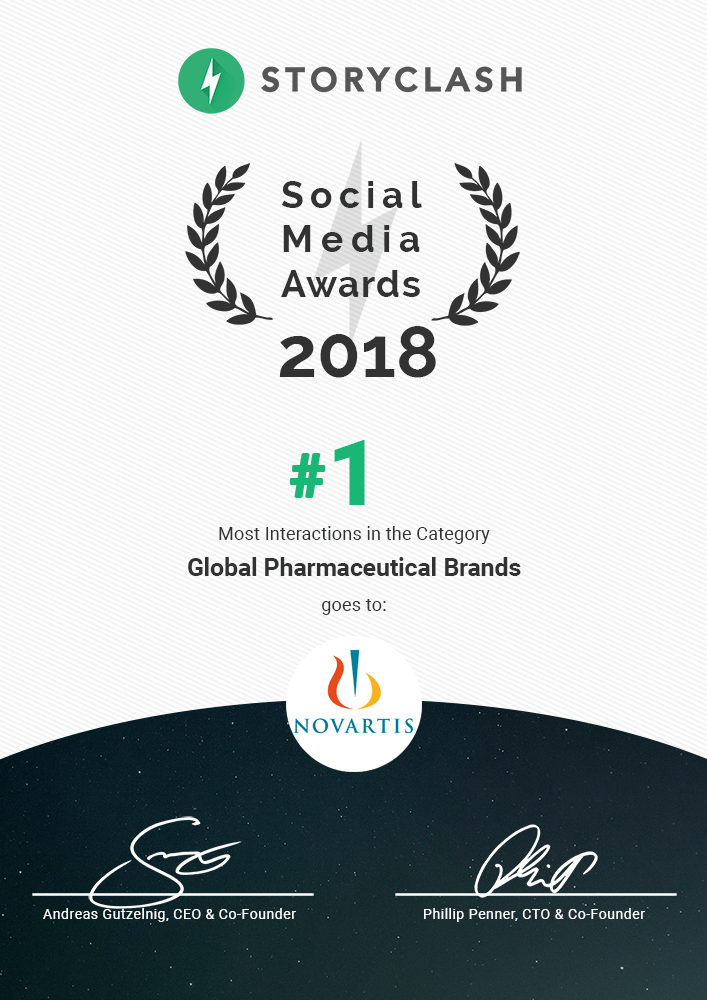 #1: Novartis
With their strong Facebook presence, Novartis was able to claim a majority of the Top 10 pharmaceutical posts in 2018. A closer look at their content reveals innovation and hope for the future of the pharmaceutical industry, so it's no surprise that they win 1st place!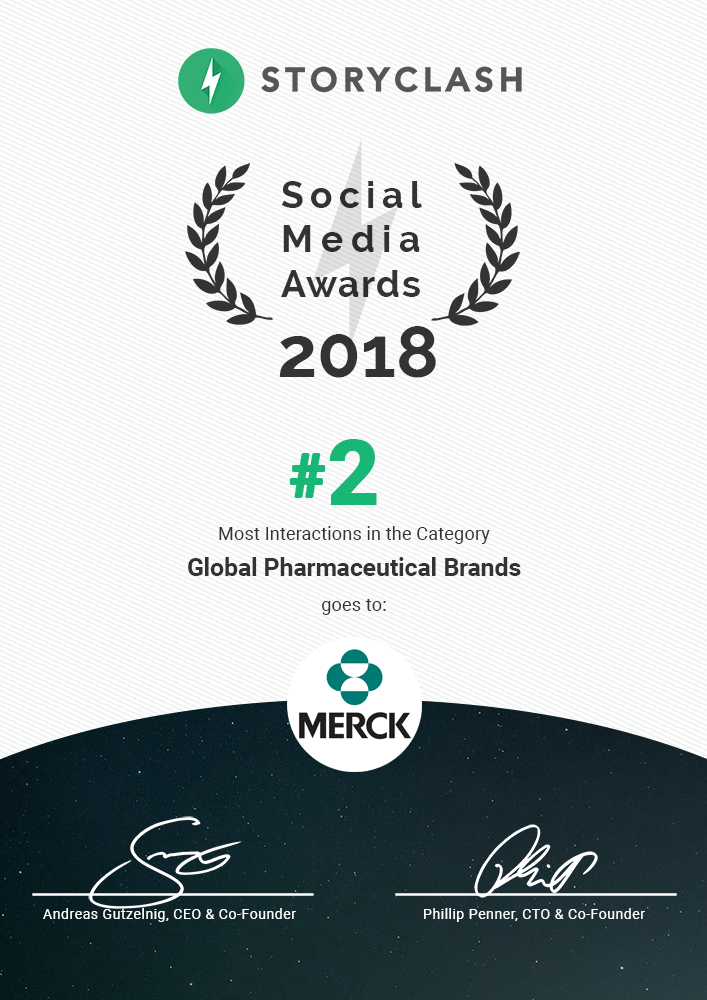 #2: Merck Global
Merck Global wants to change the world for the better, and their social media reflects that. With the ability to leverage their nearly 13.500 Instagram followers, Merck earned 2nd place out of pharmaceutical companies on social media last year with a total of 402.648 interactions.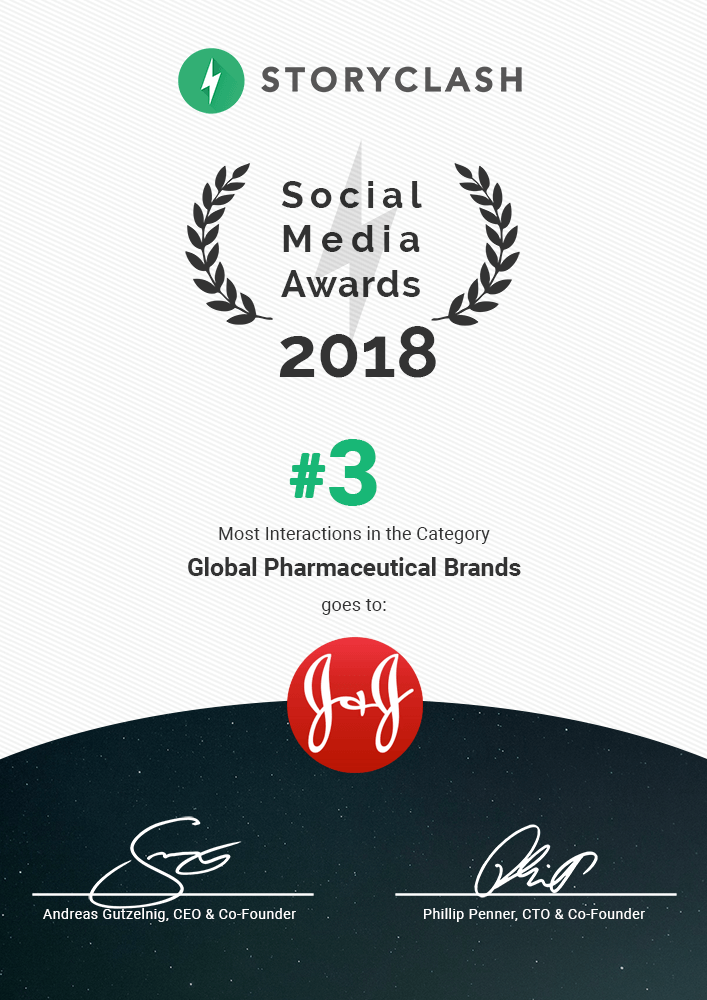 #3: Johnson & Johnson
Who doesn't know the name Johnson & Johnson? With about a million social media fans across several platforms, we don't see J&J doing the bare minimum with their digital content. In 2018 the company ranked third out of pharma brands on social media!
The most successful article of the year:
Our 1st place winner Novartis posted the most successful pharmaceutical article of last year back in November. It covered their Access Principles and pulled in over 52.000 interactions.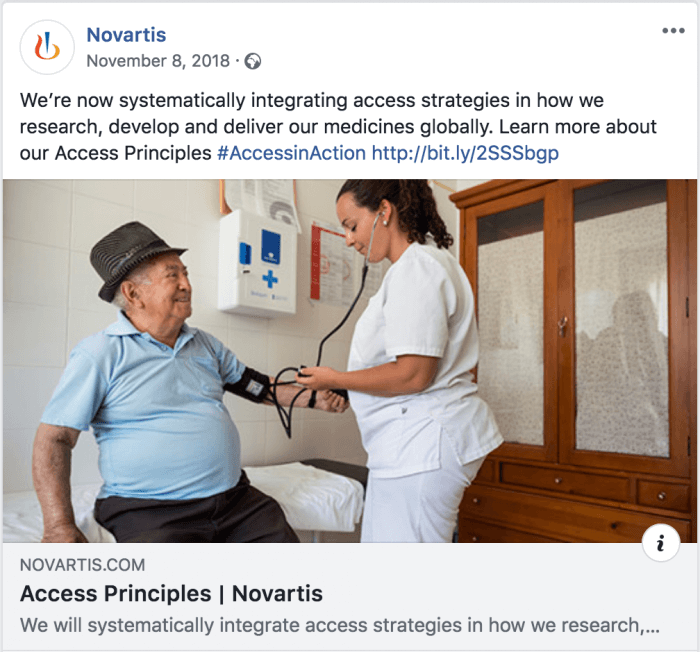 The most successful picture of the year:
Pfizer gained 124.160 interactions for this Facebook photo they posted while in Rwanda during the International Conference on Family Planning. See social media's most successful pharmaceutical picture of 2018 below!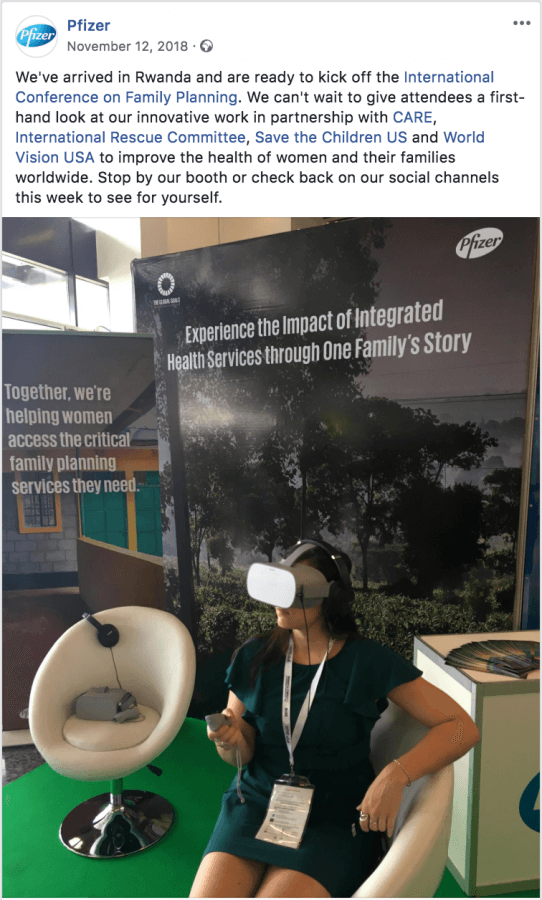 The most successful video of the year:
Johnson & Johnson posted the following video of company chairman and CEO Alex Gorsky addressing recent news concerning talc. The clip received more than 24.450 interactions: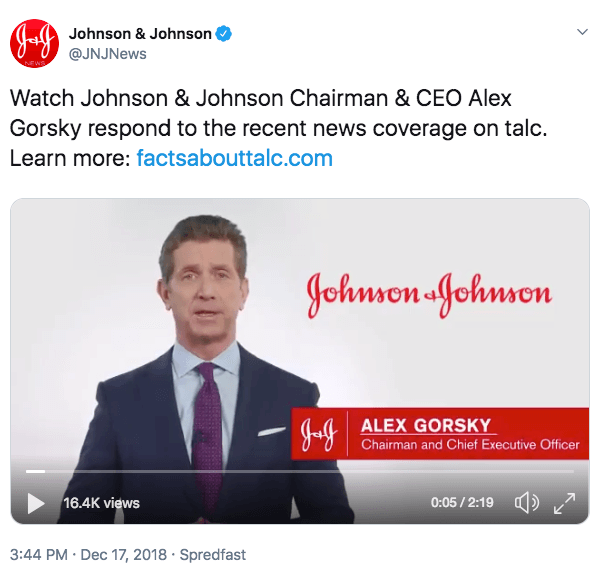 We hope you liked this 2018 recap of the most successful international pharmaceutical brands on social media. If you want to analyze industries over longer time ranges and easily identify seasonal trends to discover what kind of posts perform best, try Storyclash for yourself!