Another year is done and our social media data from 2018 is ready for analysis! After evaluating the numbers, Storyclash would like to highlight the most successful Italian news sites on social media as well as the most successful posts within each category (articles, pictures, videos and GIFs). In each case, interactions are measured on the platforms Facebook, Instagram, Twitter and YouTube.*
The most successful media in Italy in 2018: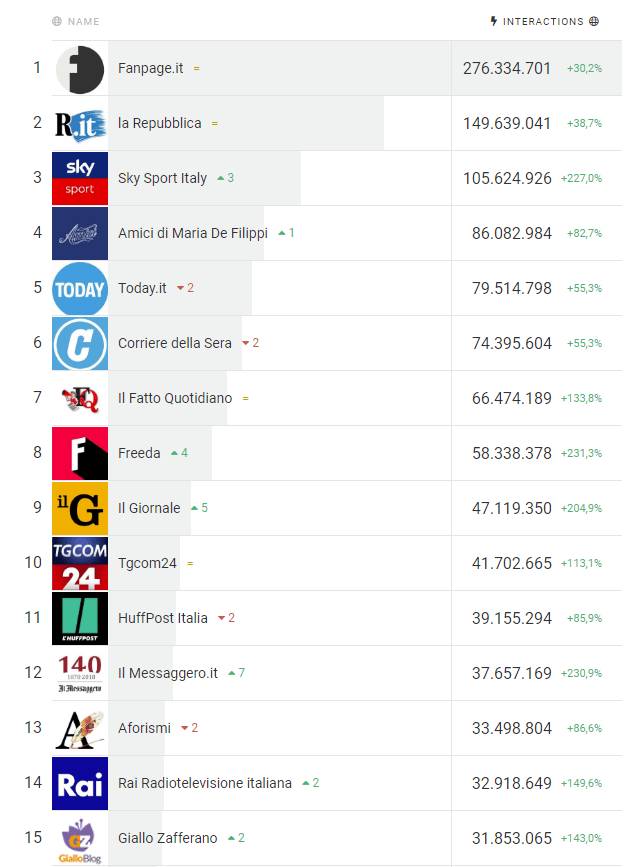 The competition was fierce but there can only be one winner: Fanpage.it dominated social media with over 276 million total interactions, helping them achieve 1st place in Italy last year. La Repubblica gained nearly 150 million total interactions in 2018 and Sky Sport Italy came in third with 105,6 million total interactions. Storyclash congratulates the Top 3 for their success!
It isn't easy to accomplish social media dominance in today's digital landscape, so we would like to acknowledge each of the Top 3 with the Storyclash Social Media Award on behalf of outstanding achievements in social media: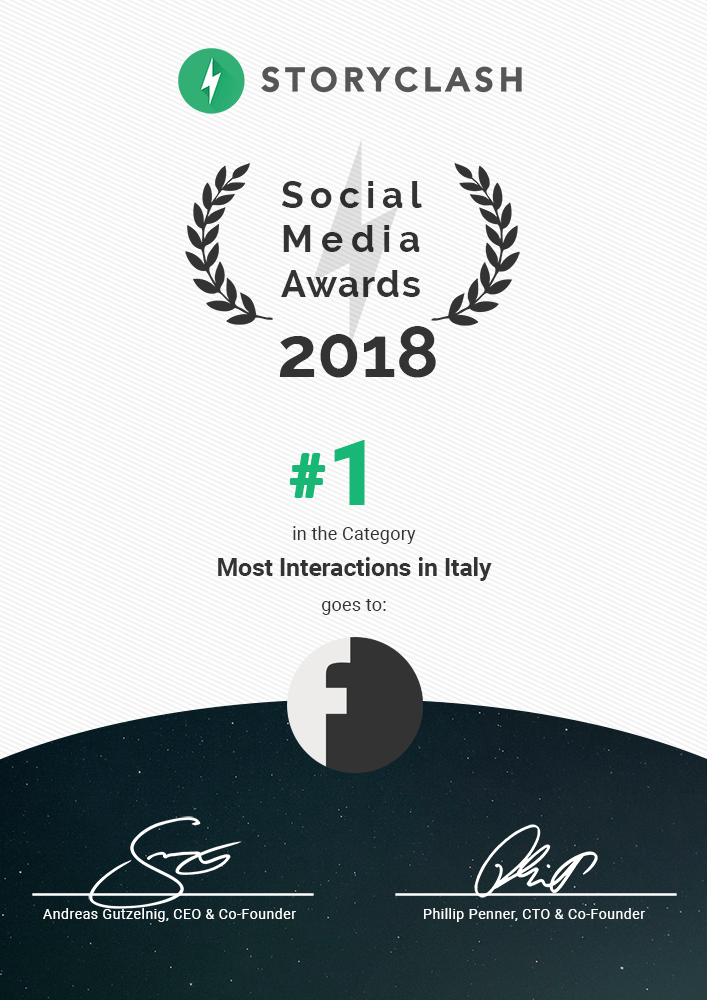 #1: Fanpage.it
A total of more than 33 million fans on various Facebook pages means that Fanpage.it can deliver breaking news and viral content to each of their followers on a daily basis. They've successfully done this in 2018, proving that Fanpage.it is the top social media news site in Italy!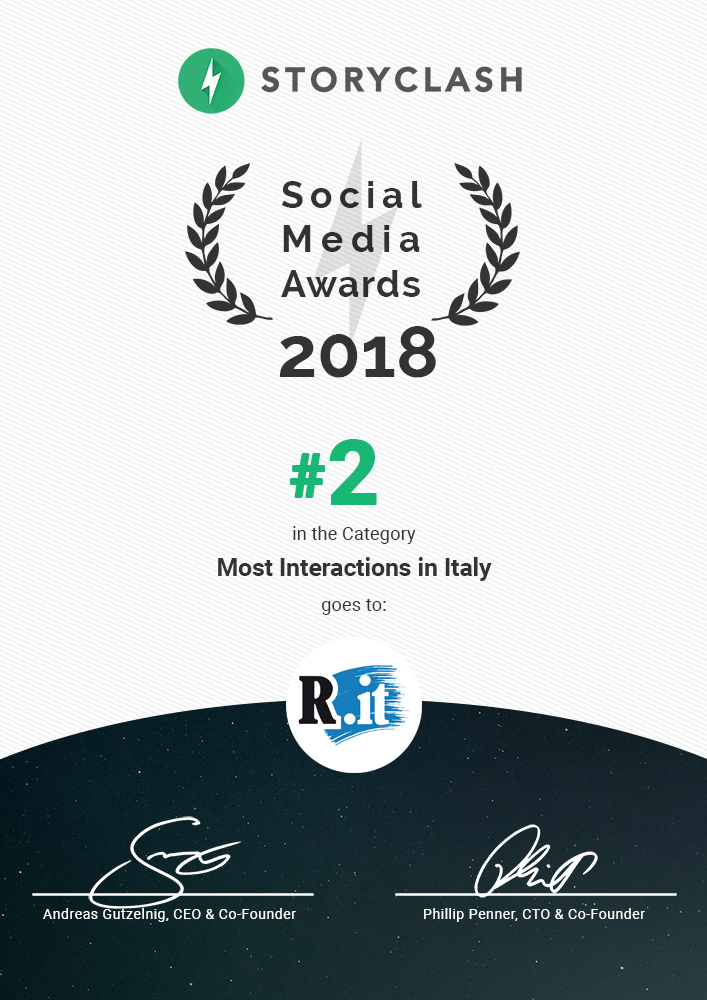 #2: La Repubblica
As the largest Italian information site, La Repubblica produces real-time updates and daily content not only for its national followers but for readers around the world. Nearly 150 million social media interactions in 2018 shows just how good they are at what they do.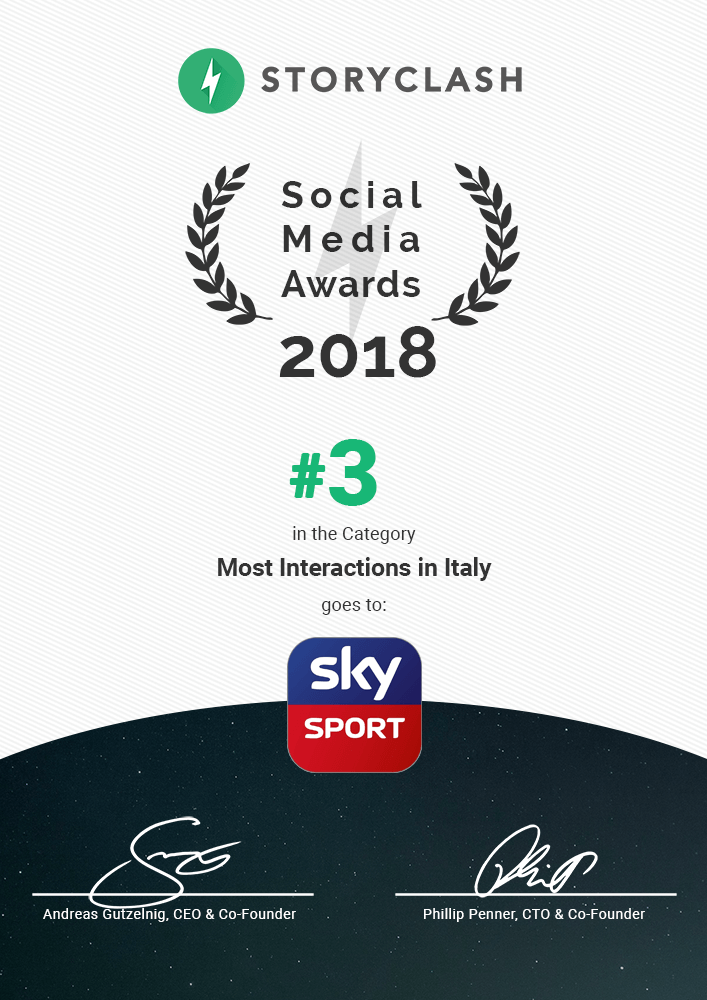 #3: Sky Sport Italy
There's never a shortage of news and content in sports, and Sky Sport Italy's coverage allowed them to earn more than 100 million social media interactions in 2018. It definitely helps that they have millions of followers across their active social networks!
The most successful article of the year:
Salud180 earned an astonishing 1.471.406 interactions for their post about revolutionary new eye drops that are being developed to correct myopia and hyperopia via nanotechnology! This performance won them the most successful article of the year—check it out below: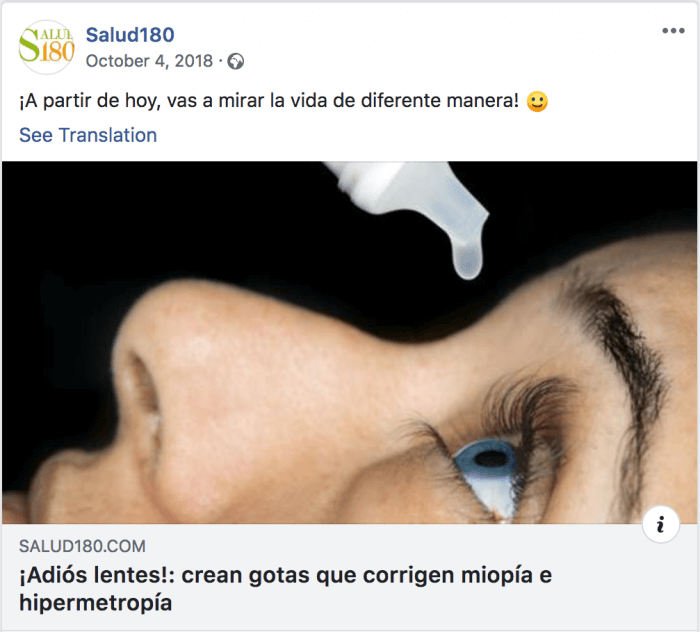 The most successful picture of the year:
Italy's most successful picture in 2018 isn't one photo but an album: design-dautore.com curated a vibrant collection of pictures featuring colorful destinations around the world and it's easy to see why it gained over half a million interactions.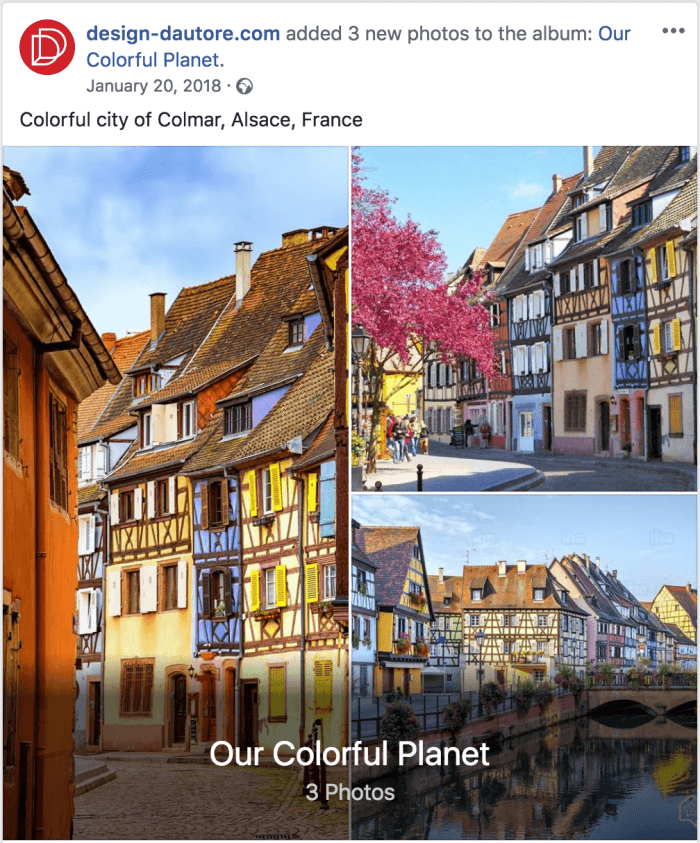 The most successful video of the year:
Chefclub Italia pulled in more than 843.000 interactions on their video recipe titled "Gratin moussaka," winning them the most successful video of the year. Ready to work up an appetite? Here's the vid: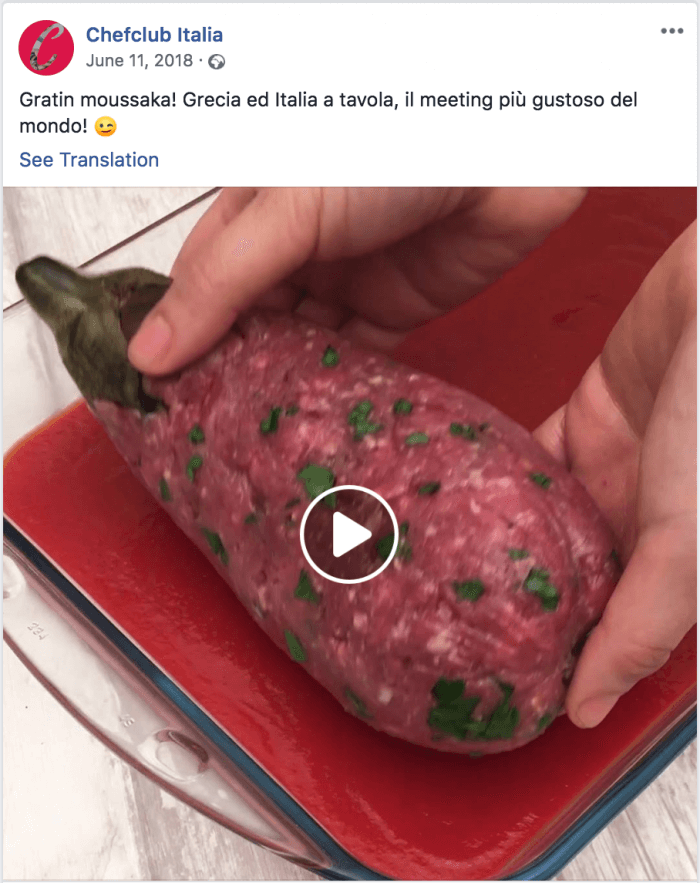 We hope you liked this 2018 recap of the most successful news content on social media in Italy. If you want to analyze industries over longer time ranges and easily identify seasonal trends to discover what kind of posts perform best, try Storyclash for yourself!
*The Storyclash Annual Review takes into account the interactions of Facebook, Twitter, Instagram and YouTube. All reactions to online content such as comments, shares, likes, etc. (including web shares) are summarized as interactions. This ranking does not claim the completeness of all sources.