Another year is done and our social media data from 2018 is ready for analysis! After evaluating the numbers, Storyclash would like to highlight the most successful Hungarian news sites on social media as well as the most successful posts within each category (articles, pictures, videos and GIFs). In each case, interactions are measured on the platforms Facebook, Instagram, Twitter and YouTube.*
The most successful media in Hungary in 2018: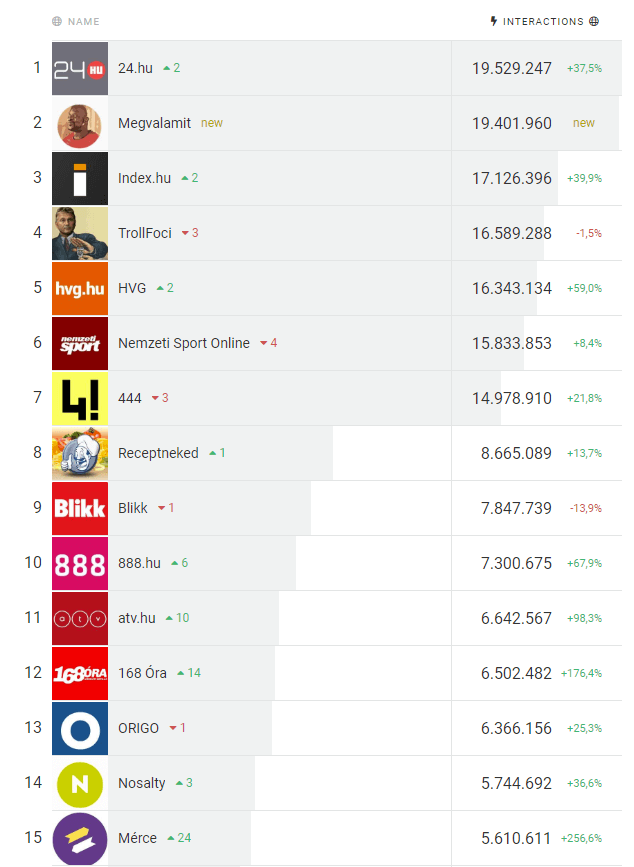 The competition was fierce and the battle for 1st place was extremely close. But there can only be one winner: while Megvalamit gained a total of 19,4 million interactions throughout 2018, it would only be enough for 2nd place as 24.hu earned just over 19,5 million total interactions to secure the top spot. Index.hu came in 3rd with slightly more than 17 million interactions for the year. Storyclash congratulates the Top 3 for their success!
It isn't easy to accomplish social media dominance in today's digital landscape, so we would like to acknowledge each of the Top 3 with the Storyclash Social Media Award on behalf of outstanding achievements in social media: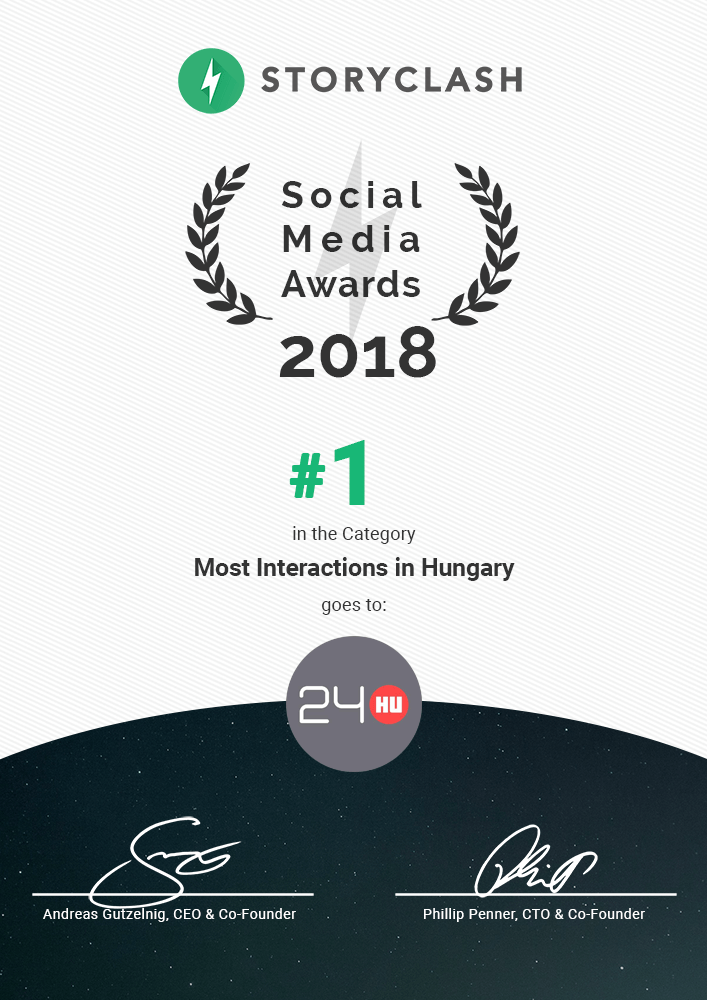 #1: 24.hu
As a national daily news site, 24.hu naturally has immediate access to every available story. But even with all that content at their disposal, translating it to social media isn't so simple. After one year, 24.hu was able to gain the most interactions in Hungary and for that we award them with 1st place!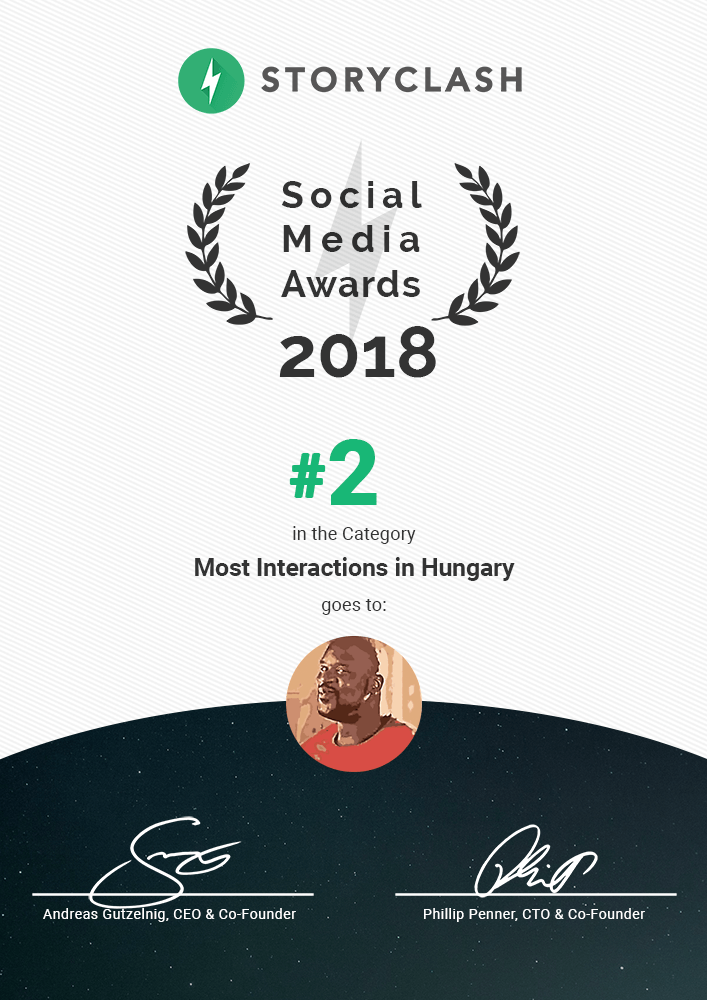 #2: Megvalamit
With over 191.000 followers on Instagram and more across other social networks, Megvalamit has built an excellent foundation for its content to go viral. In the current age of meme-culture, Hungary's 2nd place media site capitalizes on their strength and Megvalamit's audience can't get enough.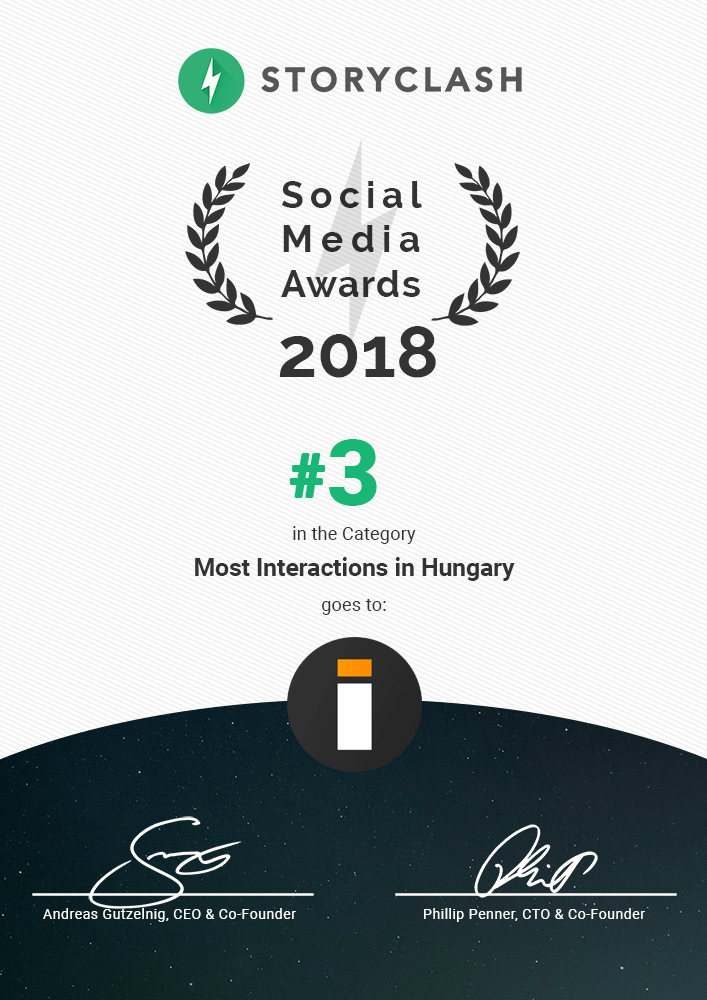 #3: Index.hu
The self-appointed homepage of Hungary covers multiple news categories on Index.hu and expertly feeds their content to each of its social networks. With half-a-million Facebook followers, it comes as no surprise that they ranked 3rd place!
The most successful article of the year:
M4Sport's news story about Croatian footballer Ante Rebic repaying the loans of all the inhabitants of his native village is Hungary's most successful article of the year, pulling in more than 98.000 total interactions (Facebook and web shares combined).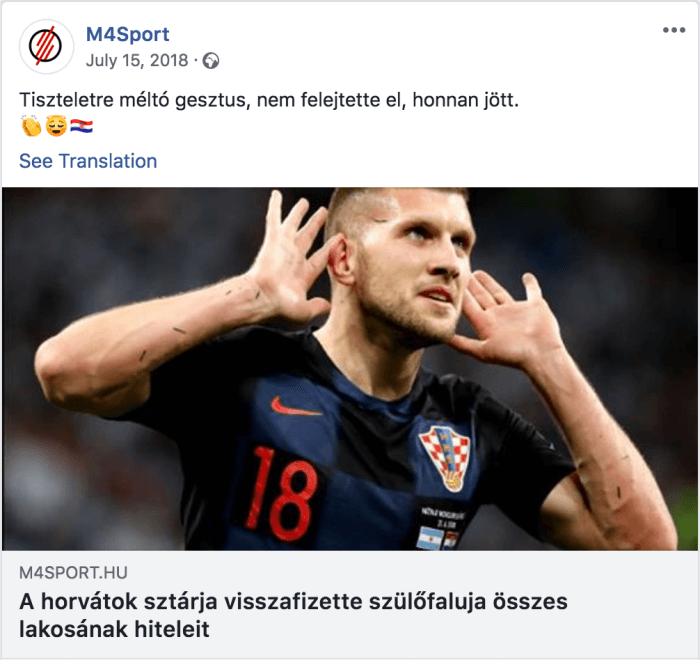 The most successful picture of the year:
Nemzeti Sport Online's photo of the Croatian national football team won most successful picture of the year with 66.600 total interactions, primarily due to its caption about the team's winnings being donated to children in need.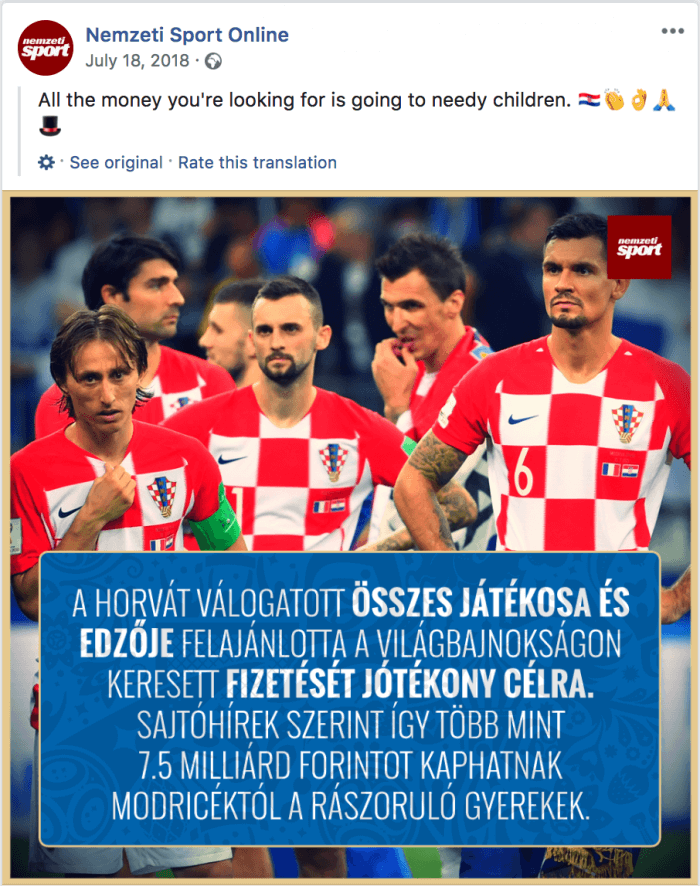 The most successful video of the year:
With over 98.000 total interactions, this Facebook clip celebrating the 99th birthday of György Bálint (a Hungarian horticulturist: an expert in garden cultivation and management) is the country's most successful video of 2018, courtesy of NLCafé.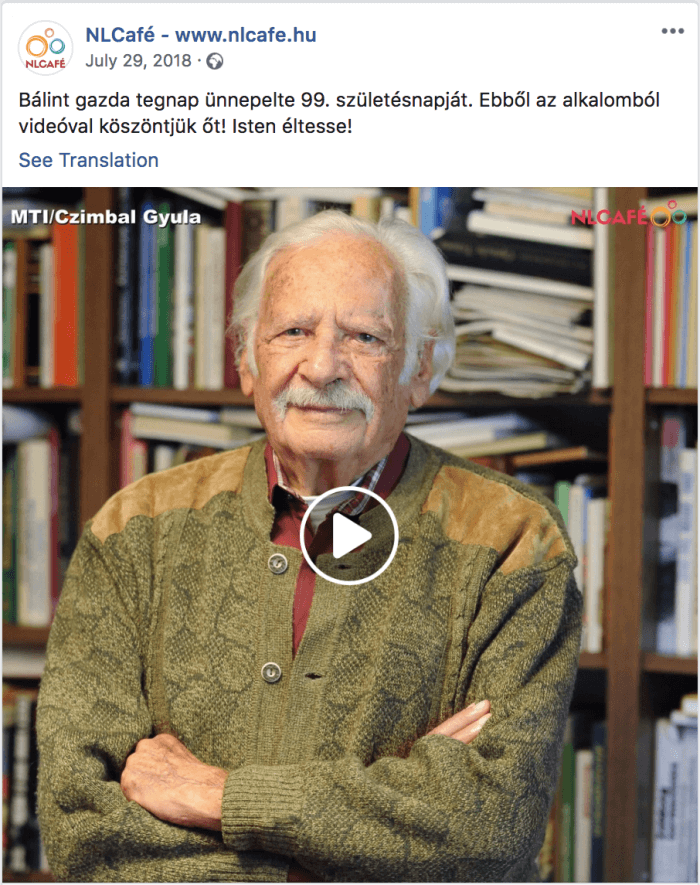 We hope you liked this 2018 recap of the most successful news content on social media in Hungary. If you want to analyze industries over longer time ranges and easily identify seasonal trends to discover what kind of posts perform best, try Storyclash for yourself!
*The Storyclash Annual Review takes into account the interactions of Facebook, Twitter, Instagram and YouTube. All reactions to online content such as comments, shares, likes, etc. (including web shares) are summarized as interactions. This ranking does not claim the completeness of all sources.