Another year is done and our social media data from 2018 is ready for analysis! After evaluating the numbers, Storyclash would like to highlight the most successful Belgian news sites on social media as well as the most successful posts within each category (articles, pictures, videos and GIFs). In each case, interactions are measured on the platforms Facebook, Instagram, Twitter and YouTube.*
The most successful media in Belgium in 2018: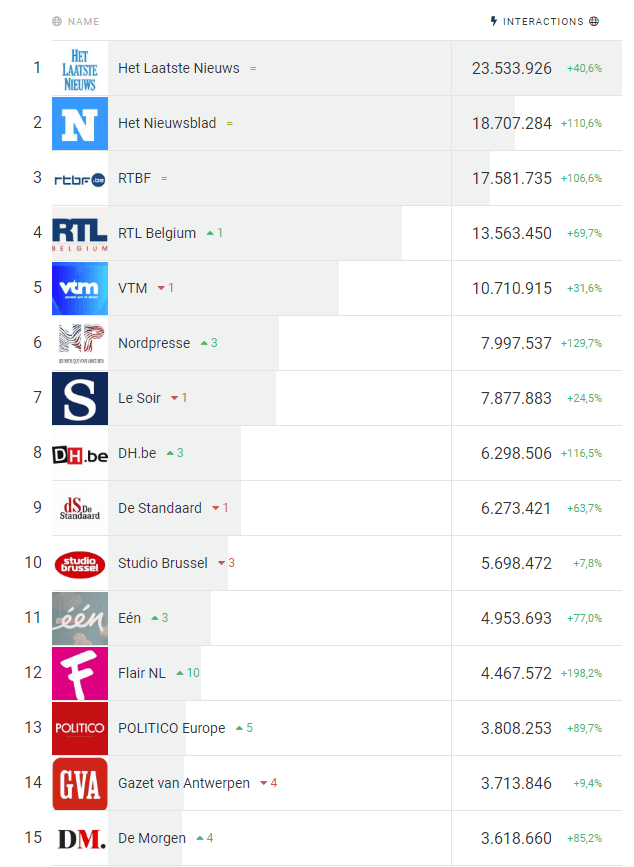 The competition was fierce but there can only be one winner: Het Laatste Nieuws commanded a clear lead with more than 23,5 million total interactions in 2018, followed by Het Nieuwsblad in 2nd place with nearly 19 million total interactions and RTBF in 3rd place with over 17,5 million total interactions. Storyclash congratulates the Top 3 for their success!
It isn't easy to accomplish social media dominance in today's digital landscape, so we would like to acknowledge each of the Top 3 with the Storyclash Social Media Award on behalf of outstanding achievements in social media: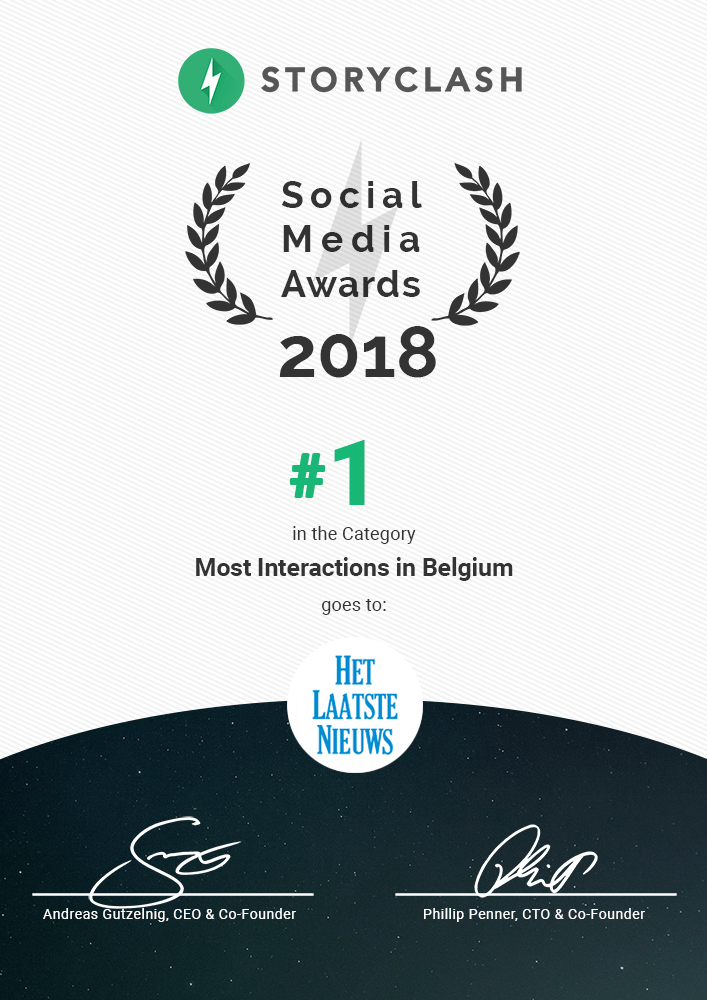 #1: Het Laatste Nieuws
As the biggest news site in the country, the success of Het Laatste Nieuws is the consequence of constant coverage being shared to their huge social media following. HLN gained enough interactions in 2018 to earn their hard-earned number one spot!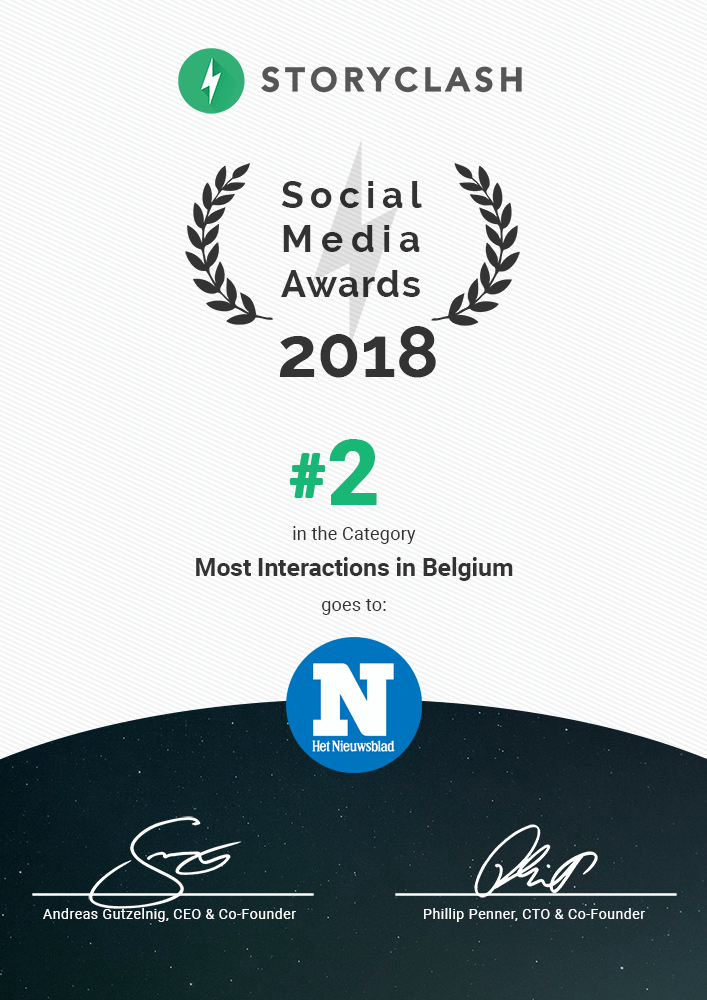 #2: Het Nieuwsblad
The tabloid industry is a productive place for social media and Het Nieuwsblad is one of Belgium's best known news outlets, so it makes sense that they had a big year with 18,7 million interactions. The site is the successor to a newspaper that has been around for some time, so HLN benefits from continued popularity.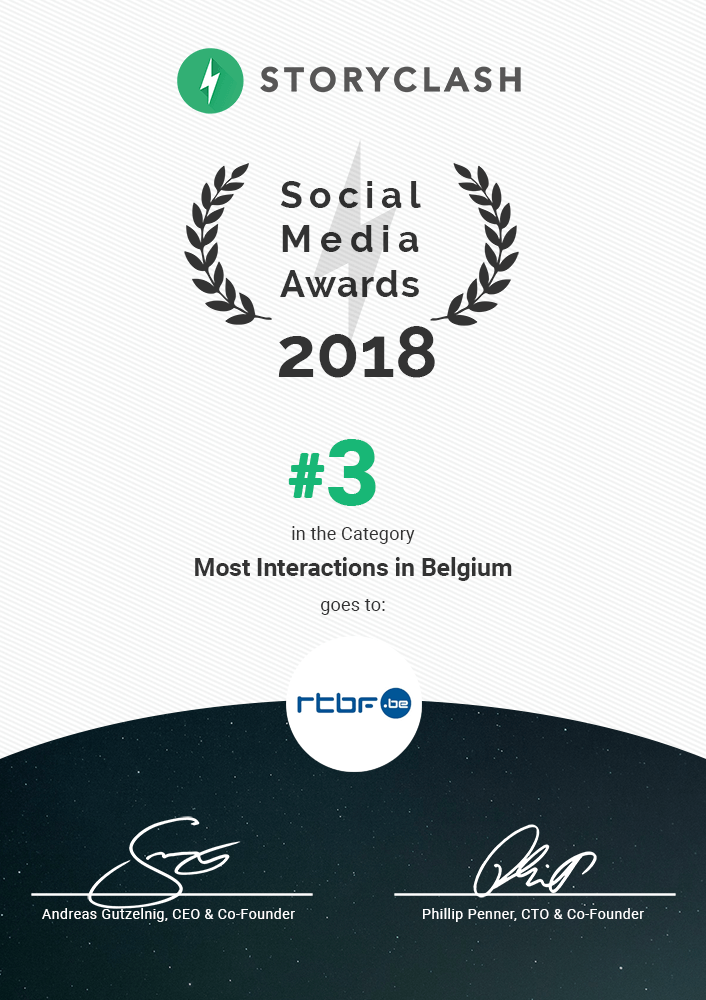 #3: RTBF
With 17,5 million interactions in 2018, RTBF had a legitimate chance at securing 2nd place... Their social media following isn't as big as the Top 2 sites above, which means that RTBF's 17.581.735 interactions are even more impressive!
The most successful article of the year:
Belgian satirical site Nordpresse earned 325.498 interactions back in September with this political satire that they cross-posted to their social media networks (Facebook, Twitter and web shares combined), earning them the most successful article of the year.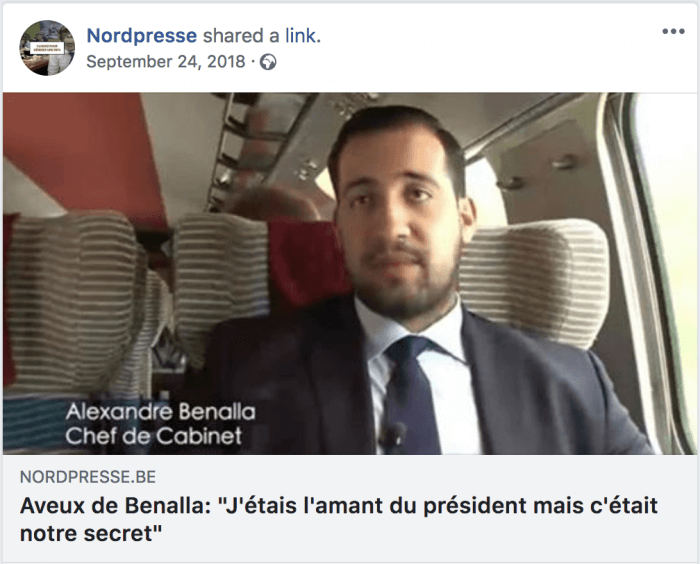 The most successful picture of the year:
Nordpresse wins yet another category, but this time it's the most successful picture of the year: a graphic that accompanied their Facebook post about how Nordpresse was allegedly being blacklisted by the French government for its satirical—and often controversial—content!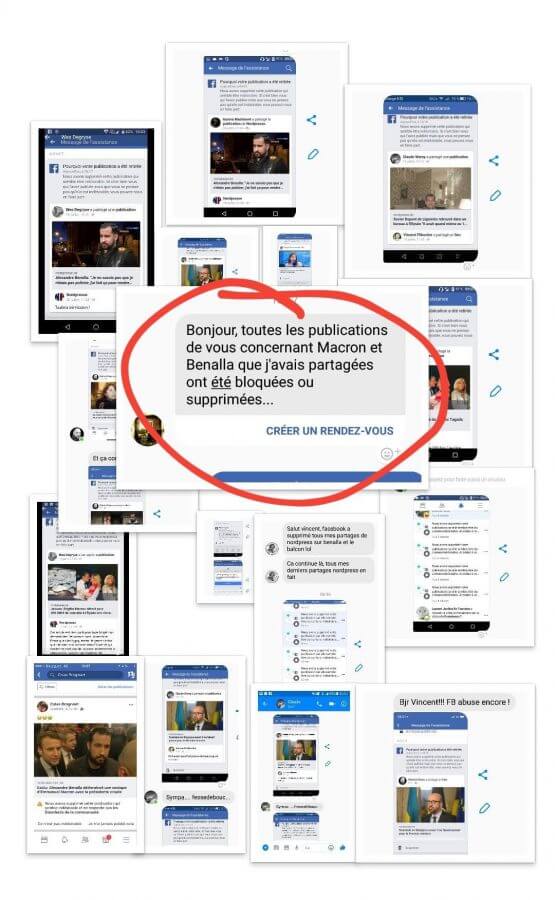 The most successful video of the year:
Some sites pull in 800.000 social media interactions in one year; De Standaard gained 811.207 interactions with one video post. This vid about World Chase Tag went viral in October for showing a truly unique game of tag supercharged by parkour.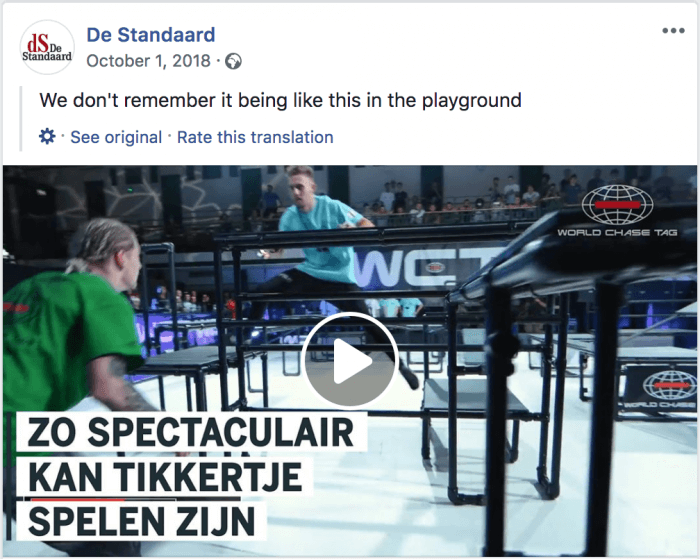 We hope you liked this 2018 recap of the most successful news content on social media in Belgium. If you want to analyze industries over longer time ranges and easily identify seasonal trends to discover what kind of posts perform best, try Storyclash for yourself!