Another year is done and our social media data from 2018 is ready for analysis! After evaluating the numbers, Storyclash would like to highlight the most successful international car manufacturers on social media as well as the most successful posts within each category (articles, pictures, videos and GIFs).
In each case, interactions are measured on the platforms Facebook, Instagram, Twitter and YouTube.
The most successful global automotive brands in 2018: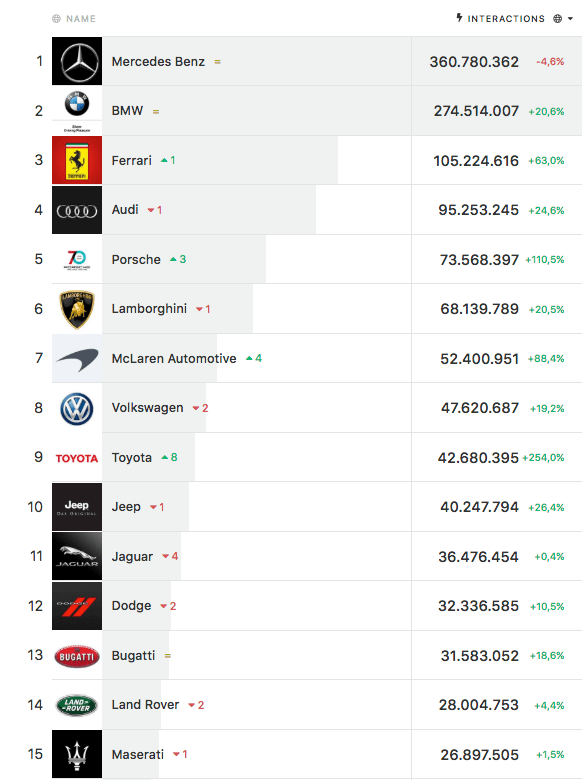 The competition was fierce but there can only be one winner: Mercedes-Benz was 2018's clear winner among car brands, totaling over 360 million total interactions on social media. BMW was second-best with more than 274 million interactions and Ferrari ranked 3rd place with over 105 million interactions. Storyclash congratulates the Top 3 for their success!
It isn't easy to accomplish social media dominance in today's digital landscape, so we would like to acknowledge each of the Top 3 with the Storyclash Social Media Award on behalf of outstanding achievements in social media: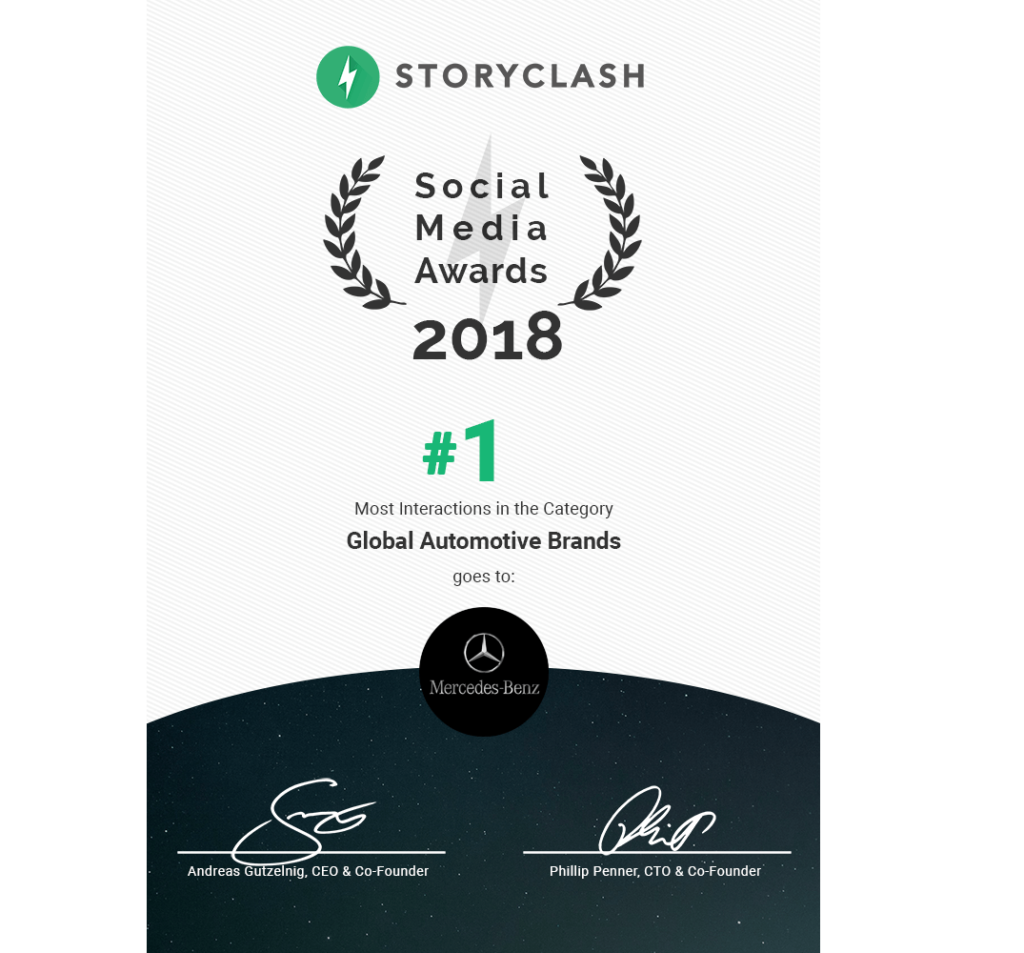 #1: Mercedes-Benz
With more than 20.9 million Facebook fans and 17.8 million Instagram followers, Mercedes-Benz has a combined audience of nearly 18 million across all of their social networks. On Instagram alone, they pulled in 360.780.362 total interactions in 2018.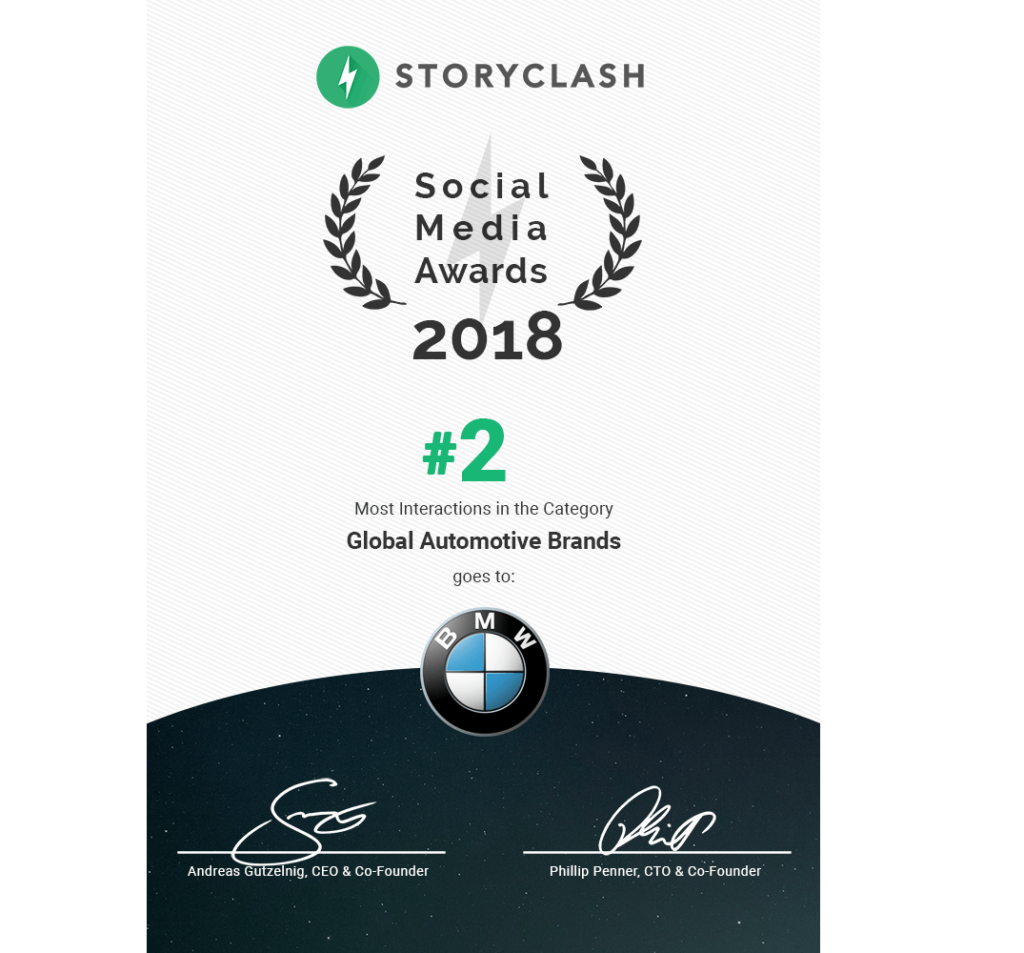 #2: BMW
BMW has 19.1 million Instagram followers on their best-performing platform. Add in 20.2 million Facebook fans, 1.82 million followers on Twitter and 835.400 more on YouTube and it's easy to see how the German car manufacturer achieved 274.514.007 total interactions.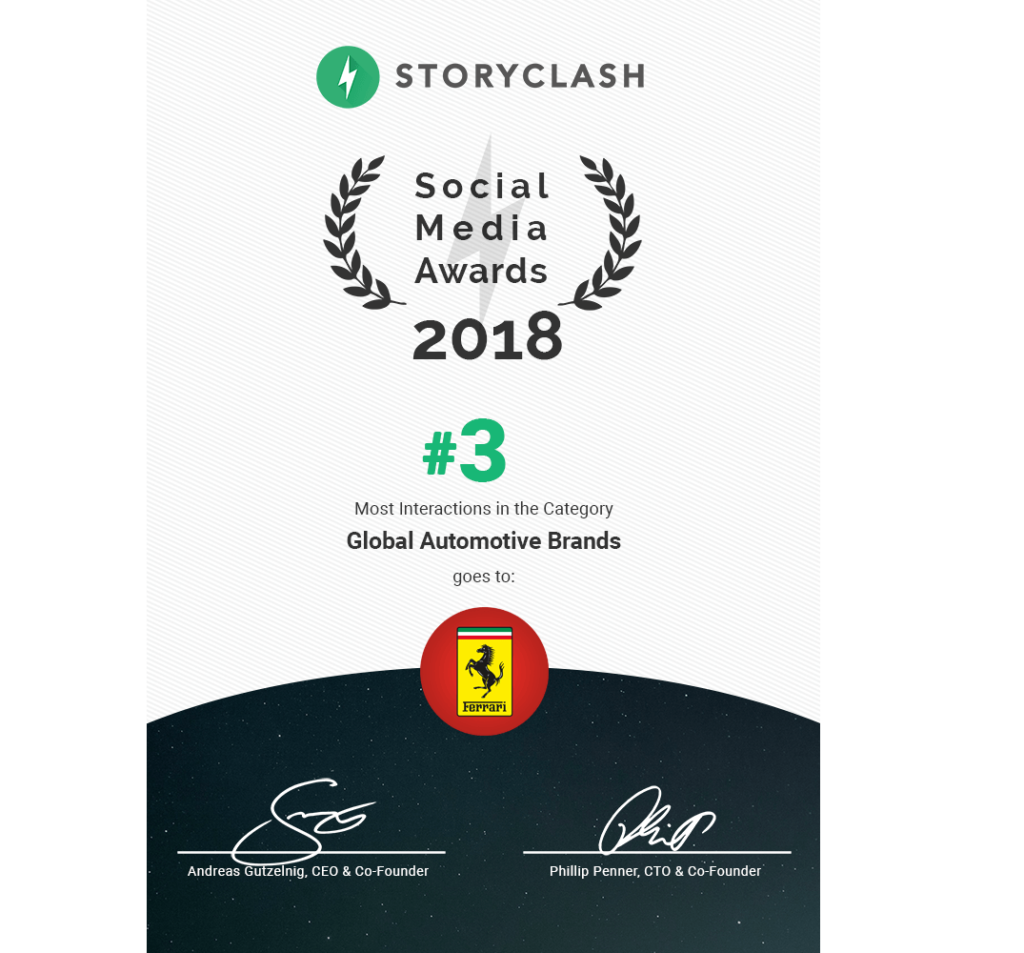 #3: Ferrari
Ferrari collected 105.224.616 total interactions in 2018 with the help of its 16.4 million Facebook fans, 11.9 million Instagram followers, over 539.400 YouTube subscribers and 502.000 Twitter followers. Despite the larger Facebook audience, their Instagram following proved to be Ferrari's most engaging platform.
The most successful article of the year:
Mercedes-Benz earned 294.300 interactions in March for a tweet promoting the launch of their 2019 Calendar which featured the automaker's photogenic cars. A short 15-second video of the calendar photoshoot accompanied the tweet, as well as a direct link to the calendar on their online store.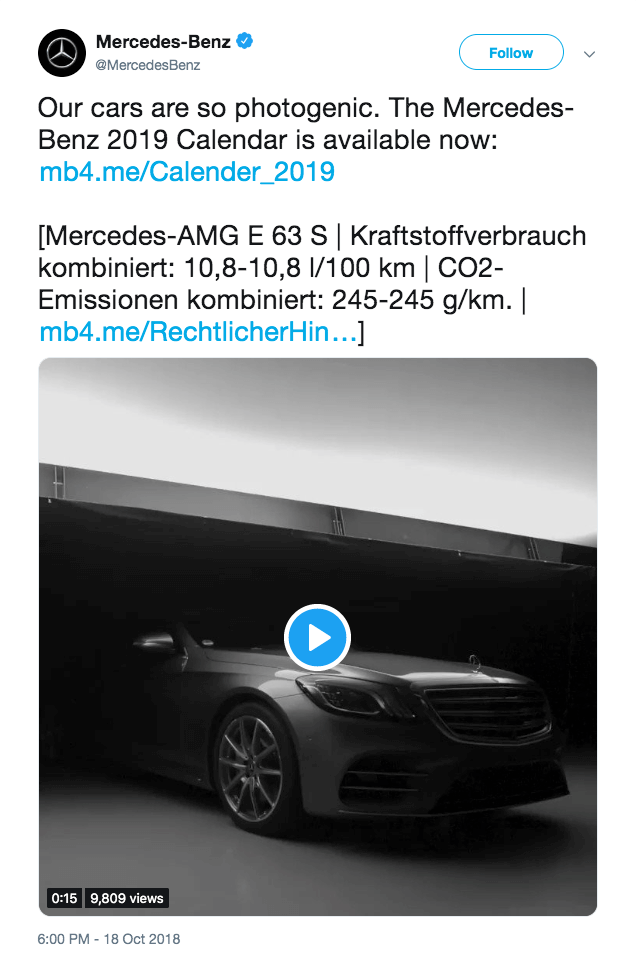 The most successful picture of the year:
Toyota gained 2.570.184 interactions in December for a Facebook post depicting a cozy makeshift campground by the water, a new Toyota vehicle parked in the back and a Moka Pot perched on a rock in front of it. Using the hashtag #JoyofFreetoMove, they emphasized that you can enjoy your Toyota anywhere you'd like to go.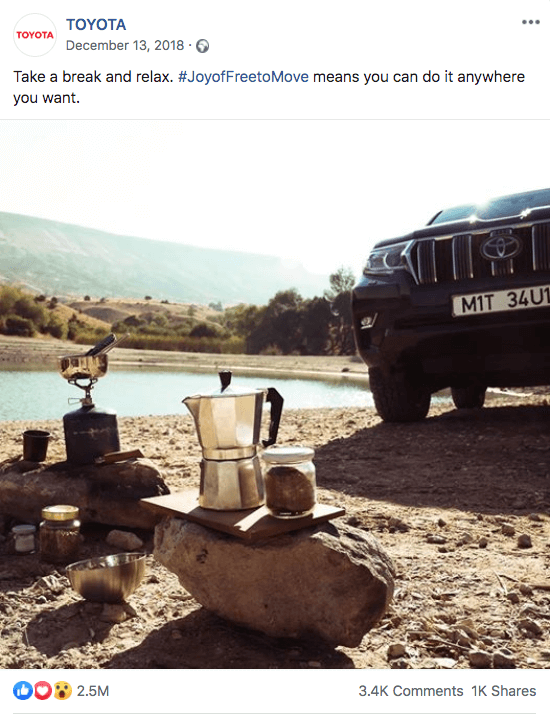 The most successful video of the year:
A brief Instagram video of Toyota's concept car, the i-ROAD, pulled in 719.827 interactions in September. Presented as a future solution to crowded cities, the i-ROAD is an extremely slim, 3-wheel design sporting eye-catching colors and just one seat for its driver!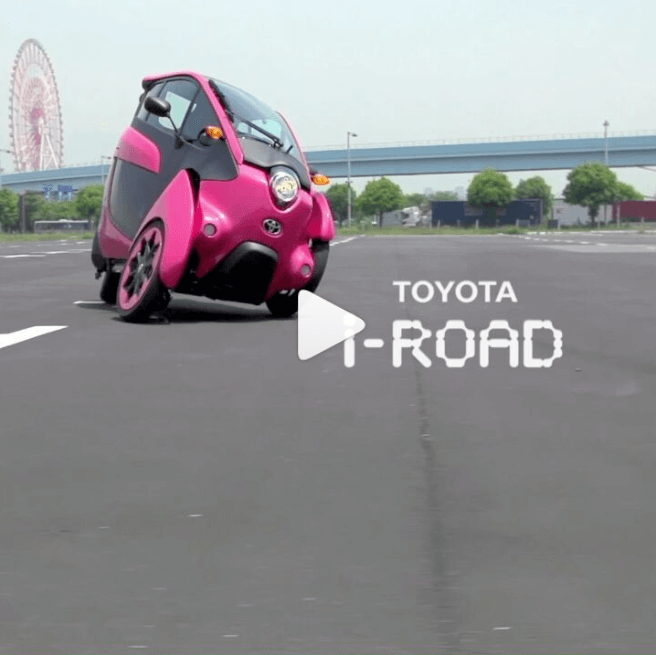 We hope you liked this 2018 recap of the most successful content on social media by global automotive brands. Want to learn more about Storyclash's all-in-one solution for brands, agencies and publishers? Start your free trial today!