Another year is done and our social media data from 2018 is ready for analysis! After evaluating the numbers, Storyclash would like to highlight the most successful international airlines on social media as well as the most successful posts within each category (articles, pictures, videos and GIFs). In each case, interactions are measured on the platforms Facebook, Instagram, Twitter and YouTube.*
The most successful global airlines in 2018: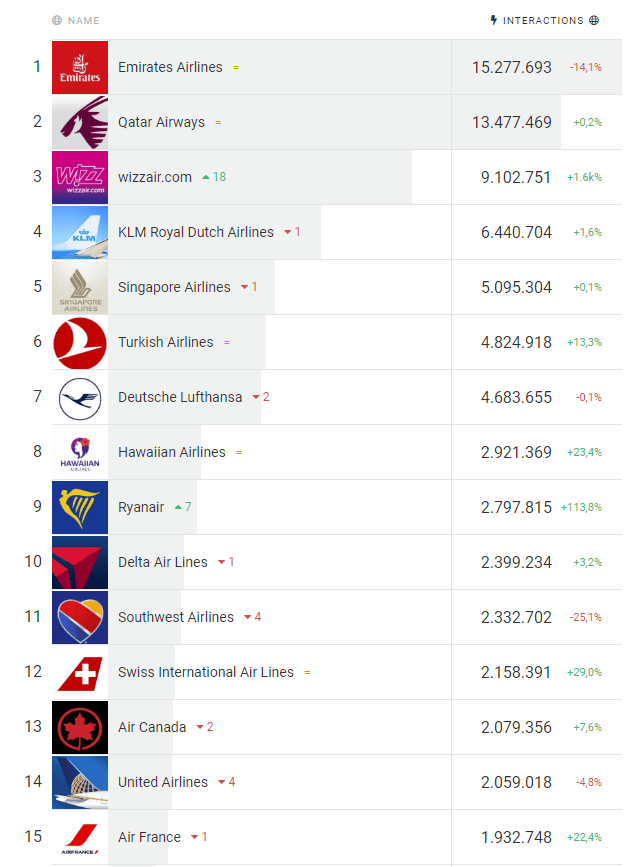 The competition was fierce but there can only be one winner: Emirates social media game was on point last year, summing up to well over 15 million total interactions and 1st place in 2018. Qatar Airways was close behind with nearly 13,5 million total interactions and Wizz Air ranked 3rd place with more than 9 million total interactions. Storyclash congratulates the Top 3 for their success!
It isn't easy to accomplish social media dominance in today's digital landscape, so we would like to acknowledge each of the Top 3 with the Storyclash Social Media Award on behalf of outstanding achievements in social media: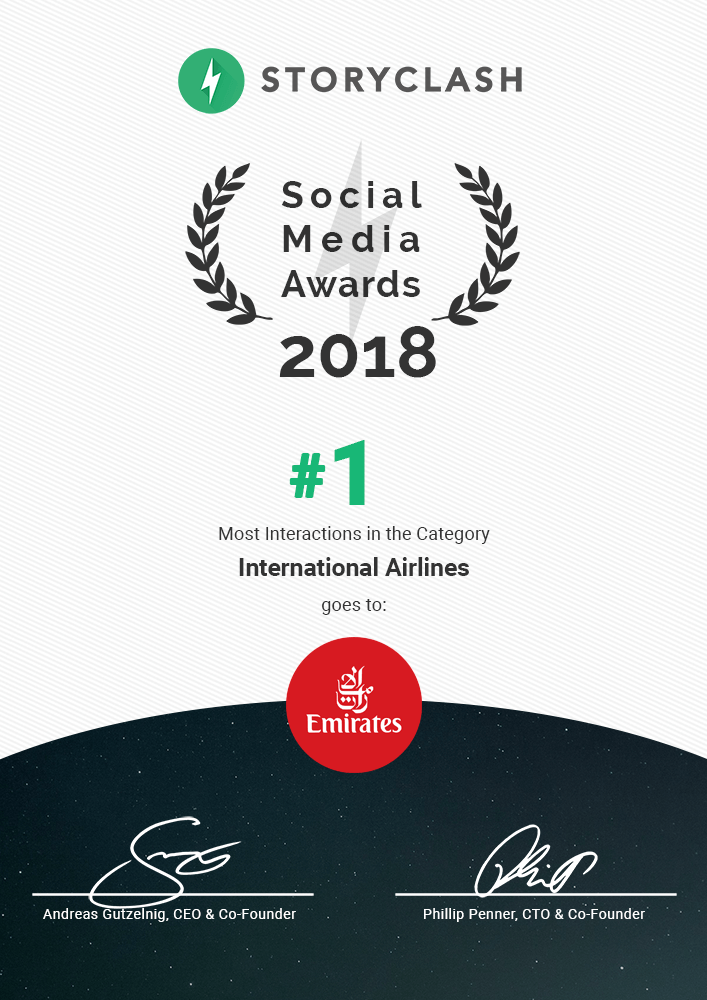 #1: Emirates
A combined fanbase of 15 million fans across Facebook, Instagram and Twitter is an achievement on its own, but Emirates made sure to take it further by leveraging their audience—especially on Instagram. In 2018, nobody could beat them on social media.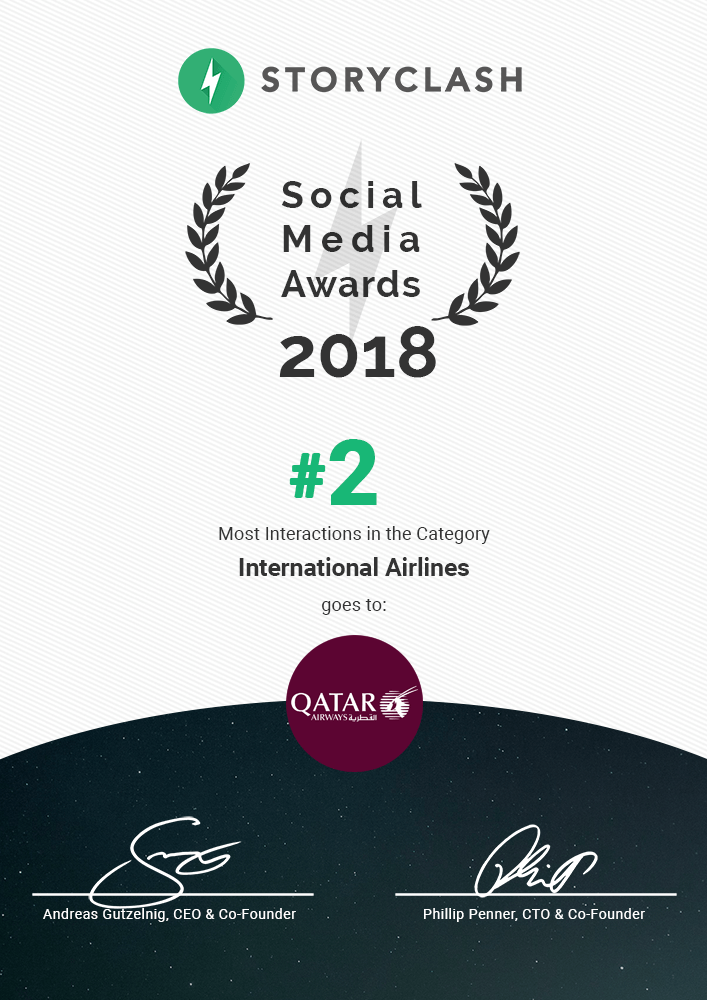 #2: Qatar Airways
Qatar's international airline kept a big presence in the Top Airline Posts of 2018 with almost half of the Top 20 posts belonging to them. They have a winning social media formula and this earned them 2nd place for the year!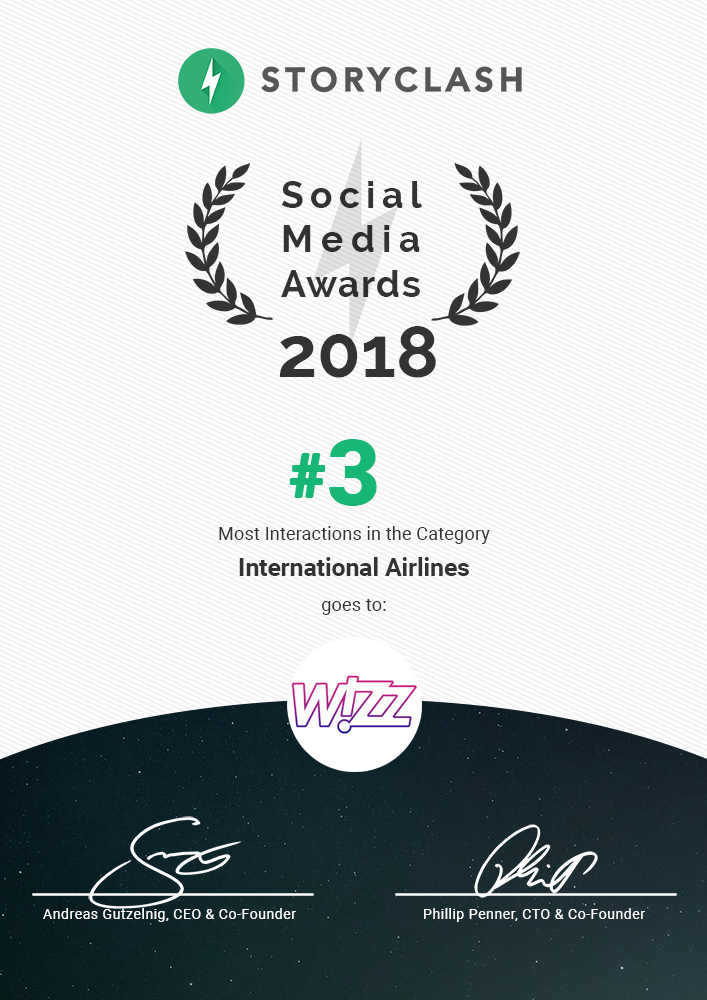 #3: Wizz Air
By making big travel announcements on social media that earned nearly 10 million interactions each (including web shares), Wizz Air dominated their airline competitors in terms of most interactions per post.
The most successful article of the year:
Speaking of Wizz Air, this announcement of theirs about new routes from London to several destinations in Europe being added this summer (as well as new aircraft) was the most successful airline article of the year (938.710 interactions).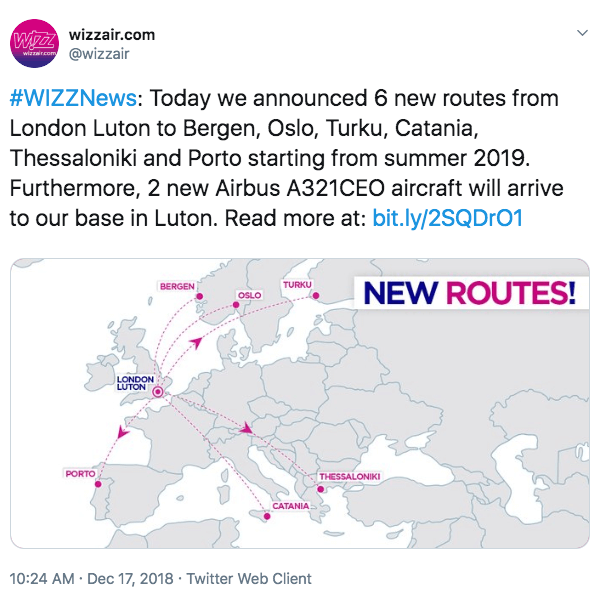 The most successful picture of the year:
Qatar Airways posted the most successful picture of the year last January: one of their passenger planes taking flight straight into a picture-perfect sky. The message itself was likely the main point of interest, as Qatar dropped a link to exclusive travel savings and offers in the photo's caption.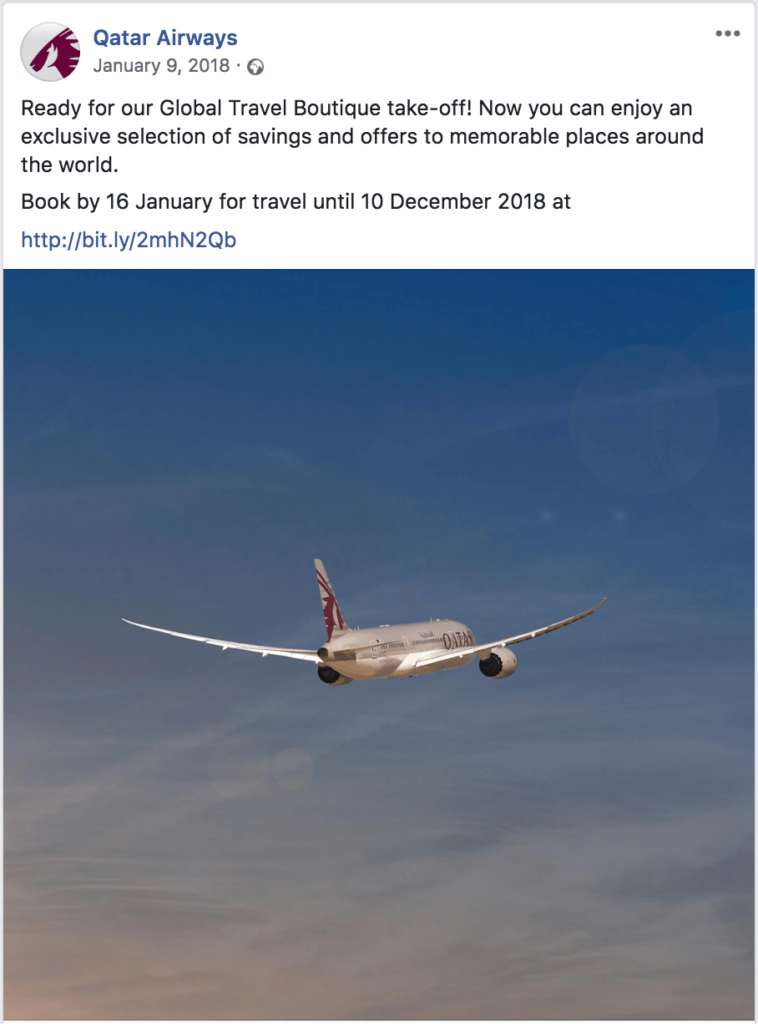 The most successful video of the year:
On top of winning most successful picture, Qatar also contributed the most successful video of the year with this fun promotional advert (640.187 interactions) that coincided with the 2018 World Cup: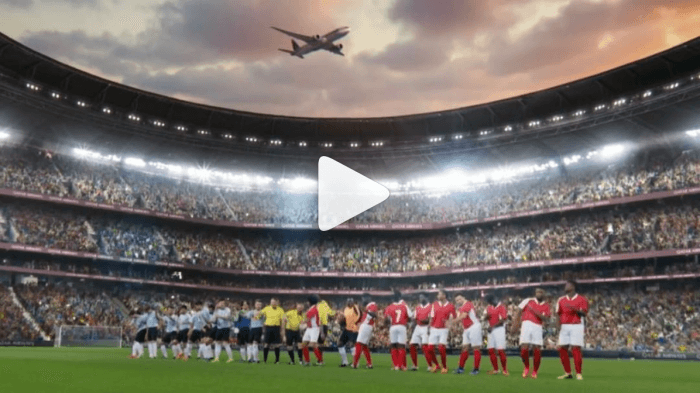 We hope you liked this 2018 recap of the most successful content on social media by international airlines. If you want to analyze industries over longer time ranges and easily identify seasonal trends to discover what kind of posts perform best, try Storyclash for yourself!
*The Storyclash Annual Review takes into account the interactions of Facebook, Twitter, Instagram and YouTube. All reactions to online content such as comments, shares, likes, etc. (including web shares) are summarized as interactions. This ranking does not claim the completeness of all sources.