As pilot adapts to an evolving world which gets more digitally-dependent every day, their knowledge and awareness of the importance of social media evolves too. Bastian Lotze, Head of Consulting / Social Media for pilot, elaborates on how the media agency from Germany uses social media to supplement brand strategies for their clients!
The data-driven pitch: gaining an easy advantage with Storyclash
Understanding the value of social media as an agency
Strategizing content within the context of connected users
---
The data-driven pitch
It isn't a surprise that social media is becoming increasingly important to brand success throughout every industry. With features that inevitably enhance an agency's ability to pitch for clients and their brands, it makes sense that pilot finds great value in a comprehensive tool like Storyclash:
"Social media management, listening, social media analytics or, as in the present case, content discovery tools are very different from each other. Depending on the occasion for which I'd like to use a social media tool, it should perform well, have a complete and correct database, have good usability, and evolve dynamically."

Bastian Lotze – pilot-group
It is in pilot's pitching process where the Storyclash tool plays a major role, one that can actually determine the end result. The agency mainly uses it to supplement their research and analysis into competitors, a crucial step in the pitch process for clients' brands:
How well does the brand compare to their competition?

What are the strengths, weaknesses or potentials of their platform strategy?

With which content/format(s) is this status quo generated?

What can be learned from this?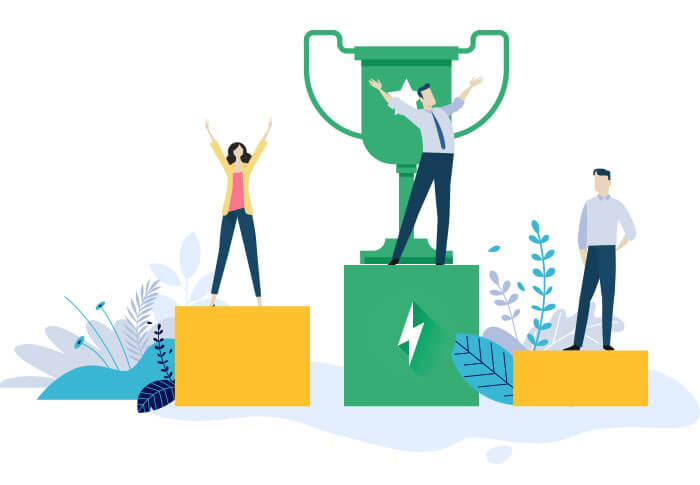 Bastian Lotze notes that depending on the brand, objective, and other considerations, their focus can switch format types depending on the situation. These are filters that can be easily toggled within the Storyclash tool so that users receive exactly the kind of data they're looking for. "We also look at the underlying industry and analyze the active influencers in this area and their content style/branding," he adds.
Recently we published a guide on How to Create Better Pitches with Storyclash which explores the tool's capabilities for enhancing an agency's pitch game, so read that blog article if you want a deeper dive into specifics.

Understanding the value of social media
For pilot, social media is of paramount importance as they harness each platform in pursuit of a wide range of goals. Since branding is a core component for any company striving to emerge within a competitive landscape, one important goal is to build better brand awareness for their clients:
"We naturally pay attention to brand awareness with our wide range of activities. Social media is a daily companion of today's users and thus new experiences are continuously generated at these touchpoints. For us, this is a unique opportunity to position brand perception in the intended space or to give brand awareness an effective push."

Bastian Lotze – pilot-group
pilot's approach opens up opportunities for them to focus on relevant goals: distribution/performance channel, customer service, etc. In particular, the multi-platform nature of social media allows the German agency to optimize the reach of clients and their brands.
---
Cross-platform social media insights are a Storyclash strong point, and having access to this kind of real-time data through the tool is yet another advantage for pilot.
---
Of course, the agency also takes advantage of this knowledge when optimizing its own social media strategy. Their success proves them right: pilot consistently falls within the top ranks of our monthly Online Marketing Agency Ranking for Germany, with multiple Top 3 appearances amidst the highly competitive social media action. Data from pilot's multitude of social channels—all gathered in one place—give the brand-oriented agency the valuable ability to know their competition by tracking dozens of different engagement metrics.

Content in context
Bastian Lotze believes that the future of pilot's social media strategy will heavily incorporate insights from data-driven tools such as Storyclash. What's most important to pilot is an impactful social media strategy for clients and their brands, and that they get it right. Sure, perfecting their own strategy is also essential, but the agency prioritizes the needs and strategies of their customers.
On top of the time saved during competitive analysis as well as the tool's holistic view of different platforms, pilot also sees extended value in the social media rankings.
"They are definitely useful to get a first impression of market performance. Whose content is impressive? What knowledge can be learned? However, it is very important not to lose sight of investigated KPIs. Are these relevant to my brand at all?

...It is absolutely necessary to have a sound understanding of how metrics come about."

Bastian Lotze – pilot-group
With the rising frequency of algorithmic adjustments in social media, the team at pilot concludes that successful on-platform engagement is still rewarded with higher reach. "Engagement formats such as videos, GIFs, photos, stories, etc. have come back into focus. Also, these types of engagement within group settings are certainly relevant for the future," Lotze remarks.
Indeed, some of the latest developments in social media are refocusing on updated engagement formats. Instagram, for example, recently launched fresh takes on their video, stories, and direct messaging formats: IGTV, Close Friends, and voice-enabled DM, respectively.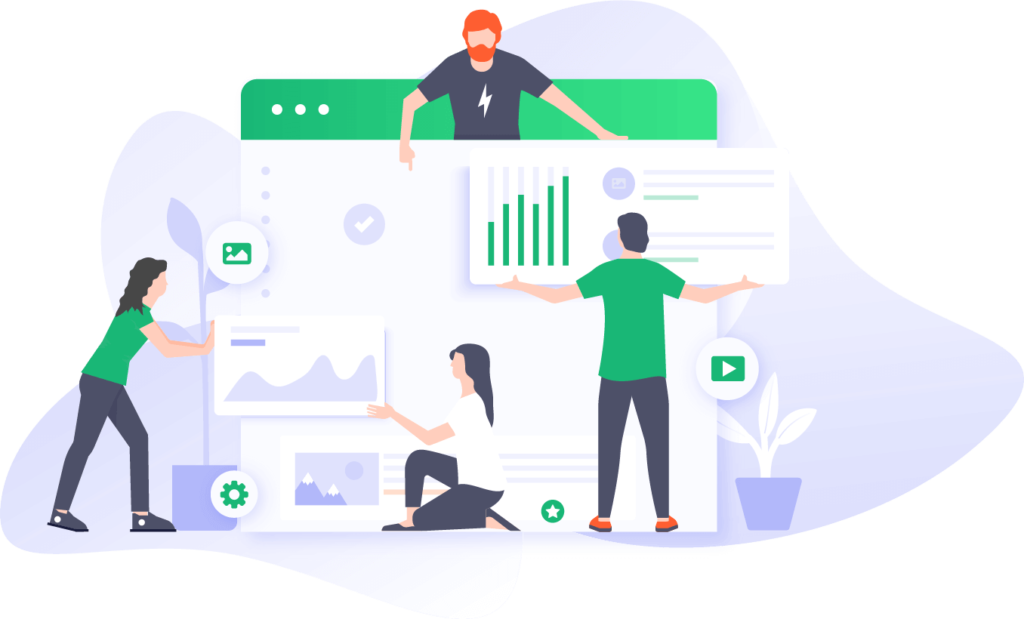 Lotze also states that the return of content marketing has led to a stronger focus on target audiences and their needs. Considering the connectedness of modern-day users, clients, and followers, they are often proactive about fulfilling their own needs—a dynamic which pilot observes in the context of content:
"Whereas in the past communication was often achieved with greater volume, this succeeds today if one focuses on the challenge of personas. The optimal fit is achieved when the performance of a company meets the needs of users and above all (when) the user is aware of this need (i.e. not just subconsciously stored).

Content strategy starts with the target group, not with the channels."

Bastian Lotze – pilot-group
The agency plans for the tool to be a regular part of pilot's content optimization workflow for clients. Once this happens, they are confident that efficiency gains will come in the form of readable KPI increases, from interaction rates to video views to increased positions in rankings and more.
---
pilot is keen to position their brand as the optimal solution for the needs of their audiences, creating otherwise ideal conditions for success.
---
We're delighted to play a supporting role in pilot's continued social media advancement! Convince yourself of Storyclash today.