We've analyzed one month of #Audi hashtag and keyword data to bring you a ranking of leading media sites and influencers based on their platform interactions on Facebook, Twitter, Instagram and YouTube. Who are the Top 15 influencers and media sites currently posting about Audi?
---
Content interactions are summarized from all likes, shares, comments and reactions earned by trending articles.

Note: You can switch between the different content-types in the section Top Posts. You can also click on the posts to view them.
---
Creating a Direct Link to the Social Media Report is perfect for quick overviews and pitch presentations!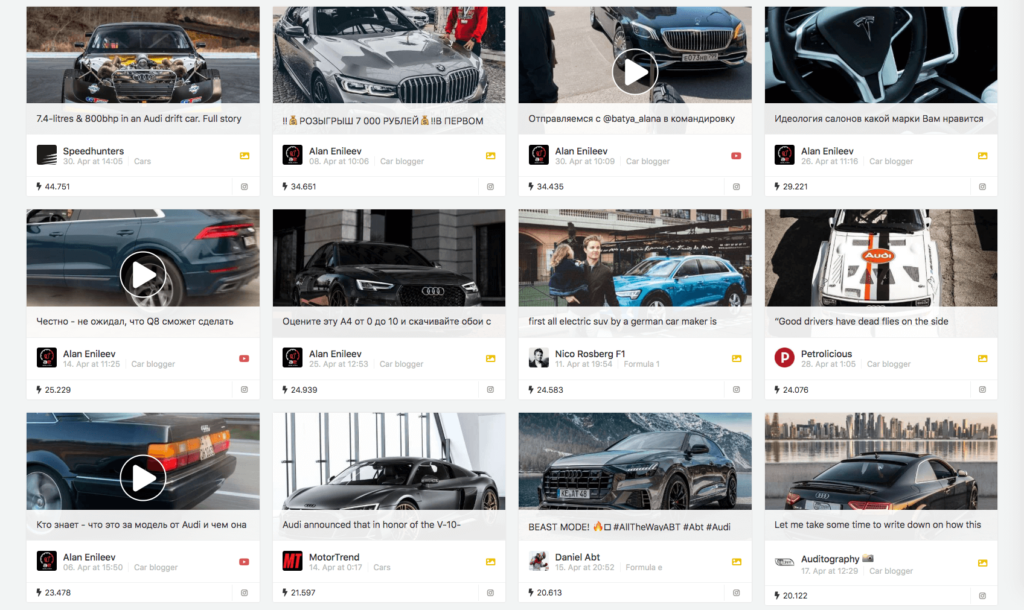 Iron Man drives an Audi e-tron to red carpet
It only took Robert Downey Jr. a single Audi post to overtake all media sites and influencers in this ranking! RDJ's Instagram video depicting him and his wife arriving at the Avengers: Endgame premiere in Audi's new e-tron gained 3.361.728 total interactions on social media as well as more than 15 million views.