Download our full report for free and find out:
insights about the brand's and the influencer's social media platforms
details of the collaboration including content, metrics and performance
how to asses the success of any co-creation campaign
Influencer campaign insights of Mermaid + Me x derzwuckundich
Your favorite FMCG companies like the hair care brand Mermaid + Me have already lifted their influencer marketing to a higher level. They work together with influencers to not only promote their brand but to create new products with the help of them.
Often the influencers are involved in every step along the way. Starting with brainstorming ideas, product development to – of course – promoting and selling via their social media accounts. Influencer marketing and digital savvy brands use the massive reach and influence of content creators to appeal to their target audience.
The distinct knowledge the influencers have of their followers plays an important role in creating new exciting products these people want to buy.
The influencer marketing process has thus come full circle. So what's stopping you from putting in full effort? We have a best practice example in our free influencer campaign insights report - check out a brief preview below!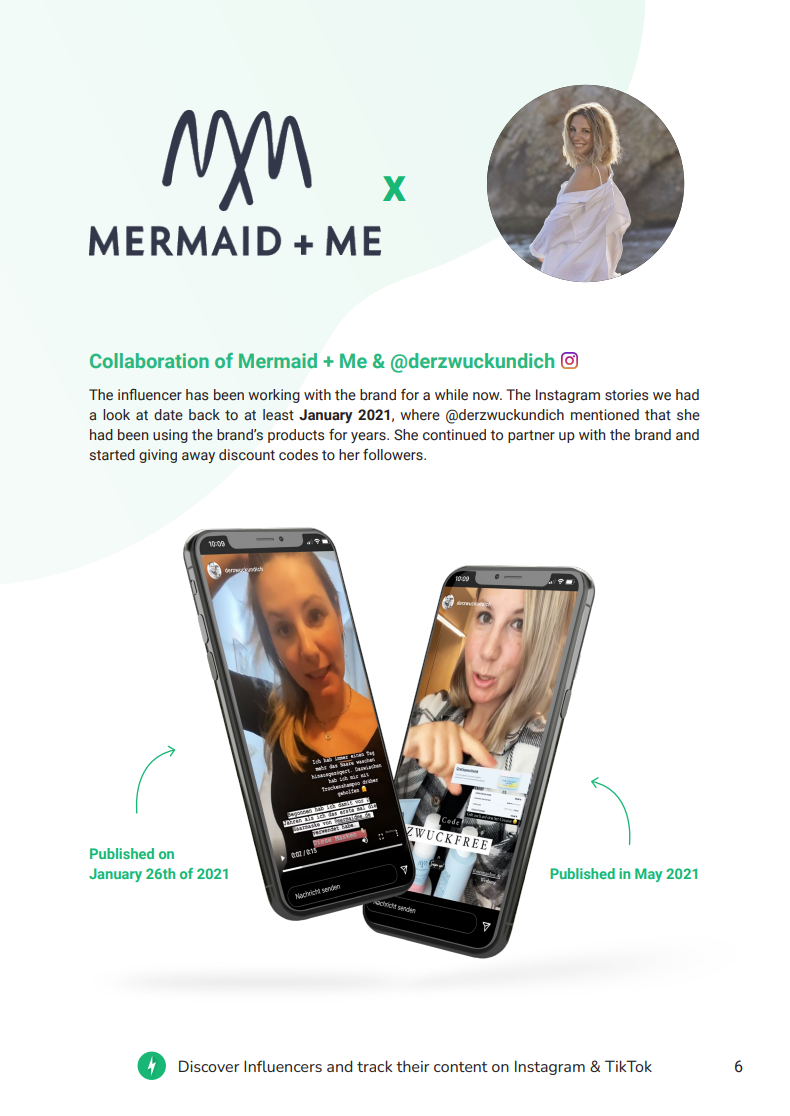 After at least half a year of ongoing promotions of the brand, derzwuckundich launched her own collection with Mermaid + Me in the form of a co-creation.

The "Into the sun" collection of Mermaid + Me x @derzwuckundich
launched in summer 2021!
Did you find these insights into an influencer campaign helpul? Then don't forget to also check out our report of the Best German Beauty Brands in Influencer Marketing as well.
If you are interested in another influencer campaign insights report, feel free to propose an interesting brand and we will dive into it. Just send us a message at marketing@storyclash.com
Enjoy your read!