It's summertime and you know what that means: hot weather, slow news days and vacation holidays galore.
Your social media team is trying to beat the heat and their focus is slipping; it doesn't help that newsworthy content seems to slow to a ░c░r░a░w░l░ during the summer (music festival announcements and heat wave notices don't count). So how do you keep them from becoming unproductive?
Put your worries to rest, we have the perfect list to solve your summer crisis! Here are 3 fun ways to snap your social media team out of their daze:
Hackathon projects
One great way to get everyone's productivity juices flowing is to hold an inter-office hackathon event.
Hackathons are an excellent way to reframe the mind and open up new perspectives; solutions created during a hackathon can often be applied to actual project blockers and hurdles which haven't yet been resolved. So if your social media team is in a content rut, gather them up and initiate a hackathon!
Remember, hacking or coding isn't a prerequisite for participating in a hackathon.
(but if you insist, we've got you covered)
While we've had some really cool mini-projects spin out of Storyclash hackathons in the past (see below for an overview of one such project that was built during our recent summer hackathon), there are always teams who don't work on anything truly technical at all.
Organizing a specific area or space, brainstorming ideas, repairing things that need to be fixed—these are all perfectly acceptable hackathon projects.
---
Coffee (content) machine maintenance
In the same way that coffee is a source of energy for many offices, Instagram content is a source of energy for many brands.
Chances are nobody has cleaned the office coffee machine in ages. The poor thing probably has spider webs in nooks and spaces invisible to the human eye (on the bright side, you don't have to decorate for the office Halloween party). Sometimes the machine just needs a little refresh...
The same goes for Instagram content!
This is the perfect task for your restless social media team. There's no better opportunity to photograph new visual content for your company's Instagram account than by making a fresh cup of coffee, both literally and symbolically.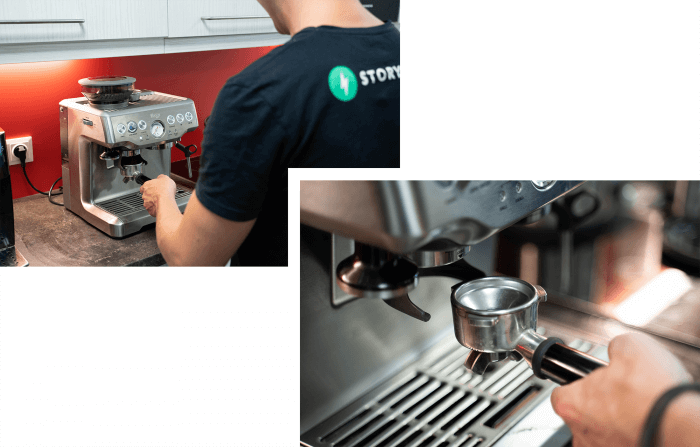 Think of your company's Instagram account as the office coffee machine. Clean it, swap out any filters that need replacing, and refill the "water thingy." With this project, quality social media content is inevitable.
fresh coffee = fresh content

After just one button press, your team will have everything they need for the obligatory "Keep Calm and Drink Coffee" office Instagram Story.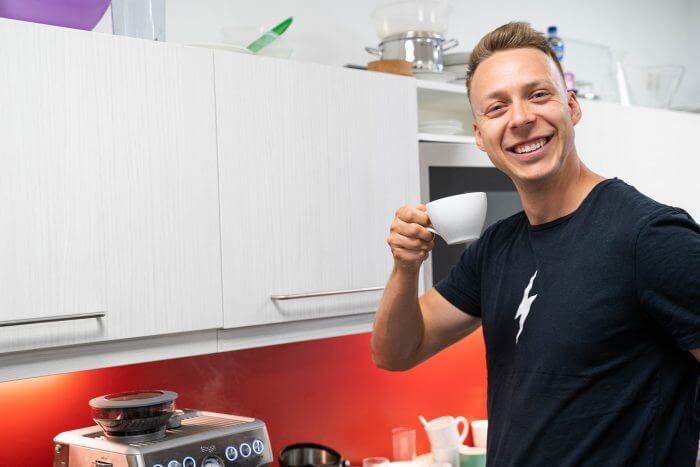 ---
Office sim games
You can also fight unproductive summer days with non-productive office games. Wait, what? It's true—sometimes the best way to jumpstart the brain is to give it a little playful spark.
These particular brain sparks just so happen to be office simulation games. Have your social media team try out this trio of office sims and you'll be surprised at how much they'll want to go back to actual work afterward.
1. It is as if you were doing work is fairly self-explanatory. A browser game created by developer Pippin Barr, the portal to IIAIYWDW's game world begins with a familiar-looking login page (Windows 95, anyone?). Once you've logged in as an "employee," the game makes you complete office computer tasks to progress from a newbie Intern to a promotion-deserving work PC prodigy.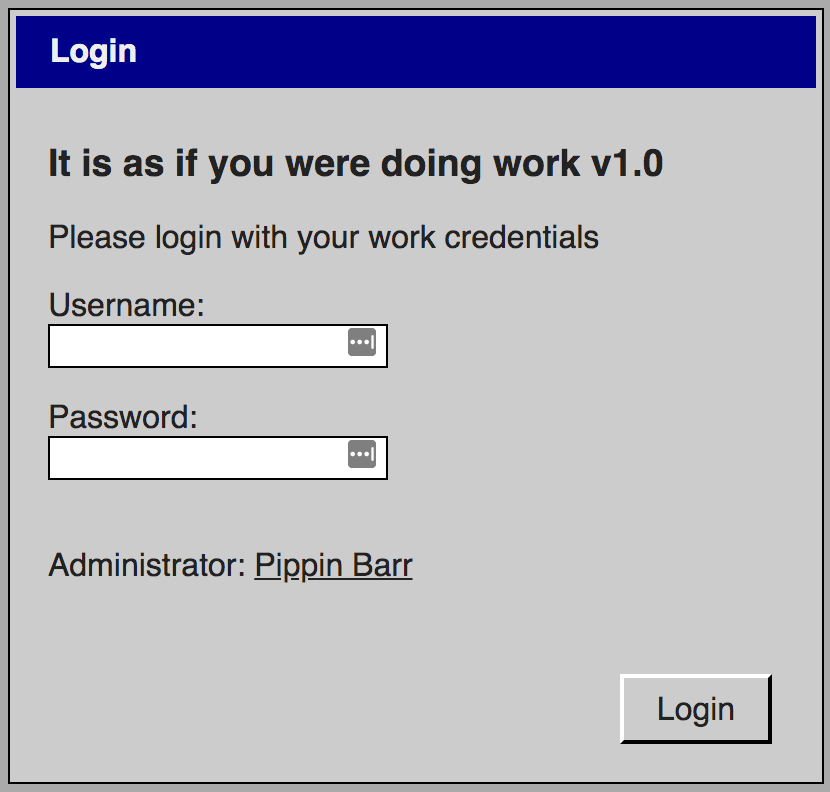 It's so boringly fun that your team will close the game feeling relieved that their actual job isn't as torturous as the experience they just played (hopefully).
═
2. Payroll is a low-res, 99-cent adventure in the style of Windows 95 PC games (hmm, early Windows operating systems seem to be a running theme with these office sims). The description on Steam can't be any more accurate:
Play through the career of an office worker, and enjoy the thrills and chills that only an office can offer. The point of the game is to figure out the point of the game, so only the most diligent employee will thrive in this harsh world…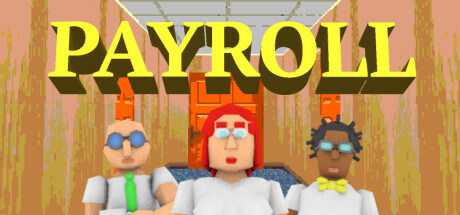 Total playtime for one run through Payroll takes approximately 20 minutes, but it probably won't take that long for your team to realize that real-life work is multiple times more interesting than pixelated video game office work.
═
3. Startup Company is similar to the games mentioned above, but it takes the office sim concept to the next level. Instead of playing the role of an entry/mid-level employee, you take up the responsibilities of a startup founder and CEO. It's your job to successfully grow your company from a desktop idea to a globally profitable business.

While IIAIYWDW and Payroll aim to replicate the mundane aspects of office life, Startup Company might be overwhelming to the point of stressing out your social media team.

This is what you want, as they will most likely want to trade in their simulated C-level obligations for their routine but stress-free social media projects.
---
There you have it. Three unique ways to help your social media team flip a potentially passive summer into a productive one.

Have fun & stay creative!
hack things
drink coffee

play games