Storyclash is the perfect tool for optimizing your pitch game. If you work at an agency, you're probably in the deep end of a project which you have been developing for weeks. While you might feel ready, you should ask yourself the following question: is your data ready for the big pitch?
Supercharge your social media data with Storyclash

How real-world Trending Posts can strengthen your pitch

Show your data with features like Export & Direct Link
---
Don't walk into that important meeting unprepared. Nothing is worse than pitching your proposal using old and inaccurate data. If you want to impress the people in that room and eventually close the big deal, you'll need Storyclash on your side. Keep your reports up-to-date with real-time metrics and show your potential client the groundbreaking data they're eager to see.
Discover real-time trends for your client's audience across multiple social networks

Identify influencers relevant to your client's brand

Rank the competitors of your client and find stunning insights for your pitch

Do it all within 1 minute
Flex your social media muscles
When you talk through your pitch presentation, your potential client will want to see how well you can integrate into their overall brand framework and improve their marketing strategy. Sounds challenging, but you've done this before and you know how to show off your agency's qualities. Here's the thing: your potential client has also sat through countless pitches identical to yours.
So what should you do?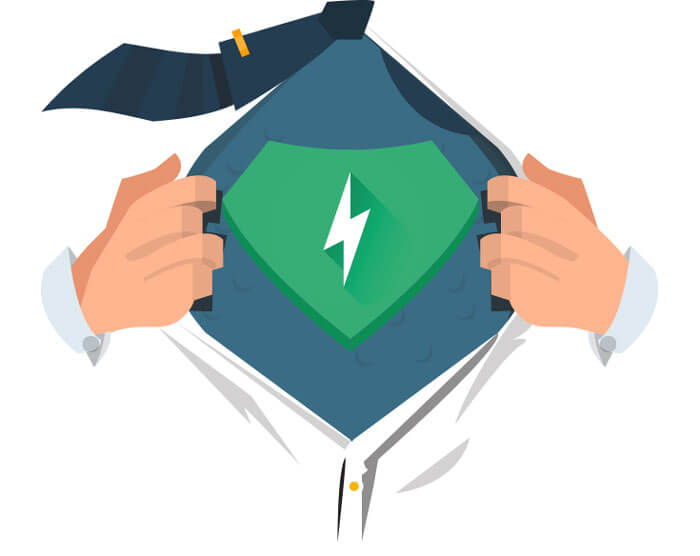 Stand out.
It's easier than it sounds. Update your reports with real-time, cross-platform insights provided by Storyclash and convince the client of your expertise over social media data. You're the answer they're looking for, so promote yourself.
In just a few clicks, our powerful tool enables you to discover trends as well as identify and analyze everything from your competitors to influencers and their industry. Optimize your pitch and hype your agency's unique advantages!
By collecting relevant data in real-time and presenting it within a tool that's super easy to use, Storyclash gives you everything you need to navigate today's labyrinth of content. Let Storyclash do the heavy-lifting so that you can focus on delivering the best possible pitch.

A real-world example
Here's a quick breakdown of how easy it is to pitch with Storyclash. Let's say you're pitching to a big client in the Automotive industry. In this scenario your pitch deck should include the latest relevant insights from our Monthly Ranking: Top 15 International Car Brands on Social Media, which we publish regularly with real-time information.
You don't have to insert the entire ranking visualization—the data is the most important factor. However you decide to present your metrics, make sure they're easy to read and accurately represent your talking points. You already know what you want to say, so use the ranking to highlight your arguments, problems and solutions.

Note: You can switch between the different content-types in the Top Posts section, as well as click on the posts to view them.
There's a wealth of data within our rankings, so dig in and find the statistics and visualizations which will strengthen your pitch! Experience the benefits of:
detailed social media activity overviews across relevant social networks

revealing rankings and top posts with interaction overviews


separate columns focused on Facebook, Instagram, or your choice of platform

Trending Posts module with the best-performing content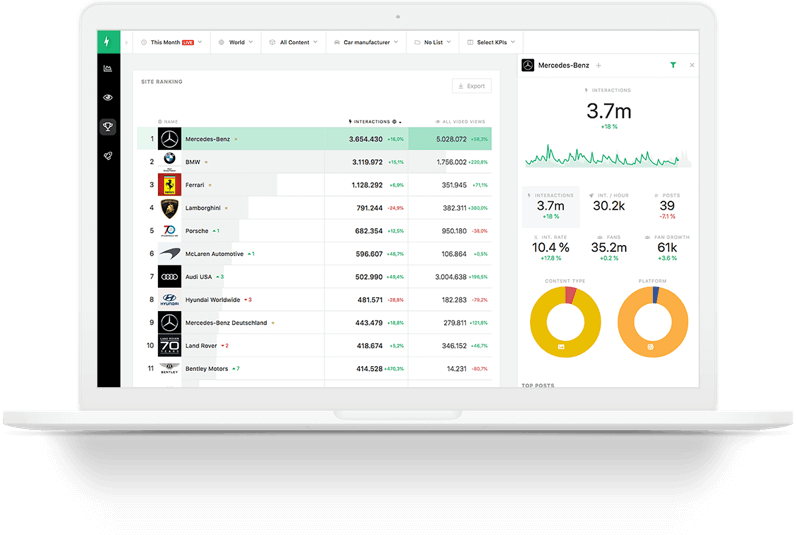 Features that enhance your pitch
It's one thing to utilize the data that Storyclash provides, but there's more than just numbers. The numerous features within our tool help you to access and package that data with effortless ease, taking the work out of your hands so that you can shift your focus to whatever needs it.

One of the most impactful features is the ability to generate a direct link from any ranking, achieved by hovering over the Export button in the top right corner of the page and clicking on Direct Link.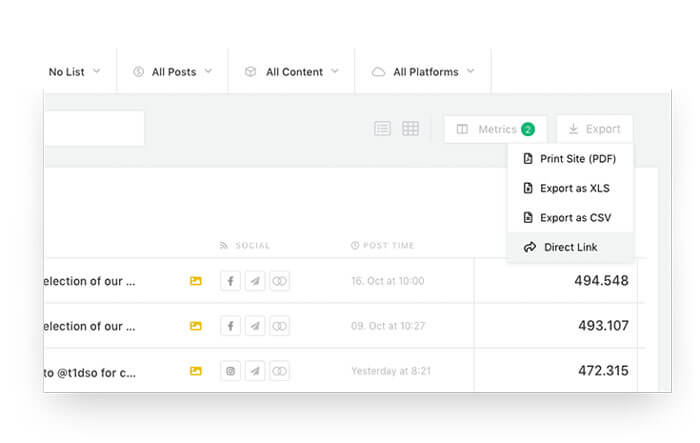 This quickly pulls all the latest ranking data—in this case, the Top 15 International Car Brands on Social Media: Monthly Ranking—and neatly displays it on a single shareable webpage with its own unique URL.

Just include the link somewhere in your presentation and open it in a browser tab before going into your meeting and it will display real-time metrics that are adjustable on the fly… So if Mercedes Benz and Mazda swap ranking positions overnight, you won't be caught off guard.
Try it today—your pitch will thank you
Join agencies like Pilot, Wavemaker, Cormes, Storymachine, Freshclip, and Geelmuyden Kiese who trust Storyclash to enhance their marketing. Start a no-risk free trial by choosing a plan that perfectly suits your needs and optimize your pitch game!