Jetting off to new places, experiencing new cultures and languages, tasting local food. That's a lifestyle a lot of people aspire to, and one that so-called travel influencers live.
While everything looks a bit better behind an Instagram filter, we at Storyclash crunched some numbers and analyzed the German travel influencer industry. In this article, we give you a glimpse behind the travel influencer scene.
A selected list of travel influencers
Depending on how you define "travel influencers" you might end up with a slightly different list of accounts. Nevertheless, we at Storyclash will provide you with our own list of travel influencers from Germany, Austria, and Switzerland, sorted by their interactions, follower count, and interaction rate.
Analyzed: Travel influencers
Platforms: Facebook, Instagram, Twitter, YouTube
Time period: Nov. 01 2019 - Jan. 31 2020
Top travel influencers from Germany, Austria, Switzerland; sorted by followers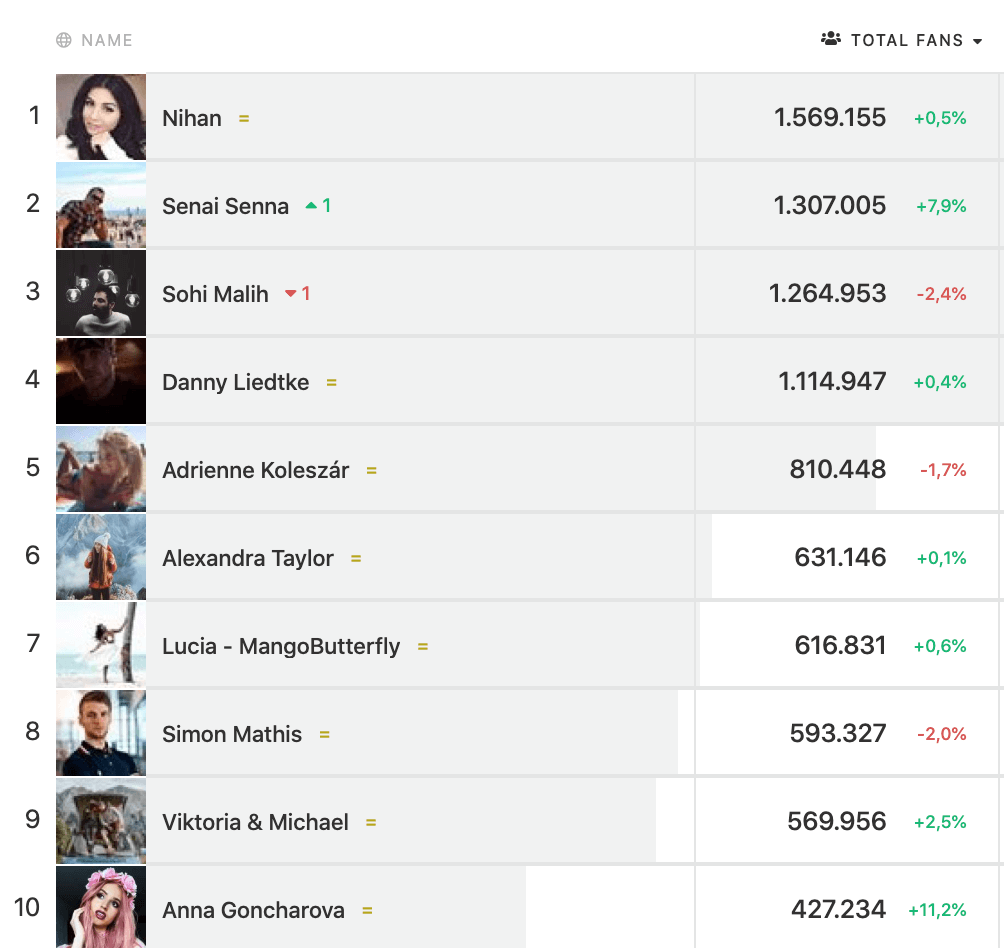 Top travel influencers from Germany, Austria, Switzerland; sorted by interactions
Interactions include any sort of engagement that happens on social media. This can be likes, reactions, comments, shares.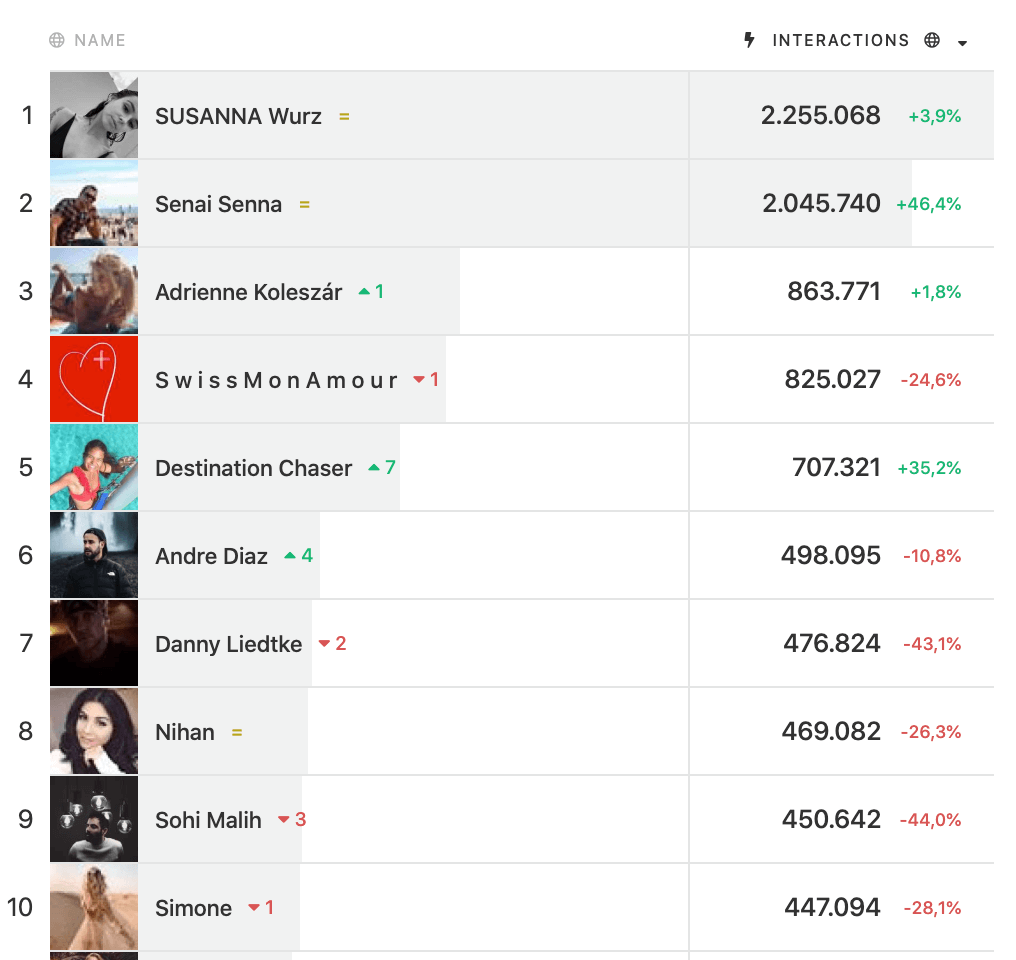 Instagram-only travel influencers
If we take a look at the various social media platforms, we can see that a big majority of activities happen on Instagram.
Travel influencers from Germany, Austria and Switzerland generate most of their engagement on Instagram (95% of all interactions), while Facebook (2,9%), YouTube (1,1%) and Twitter (0,34%) play just a minor role.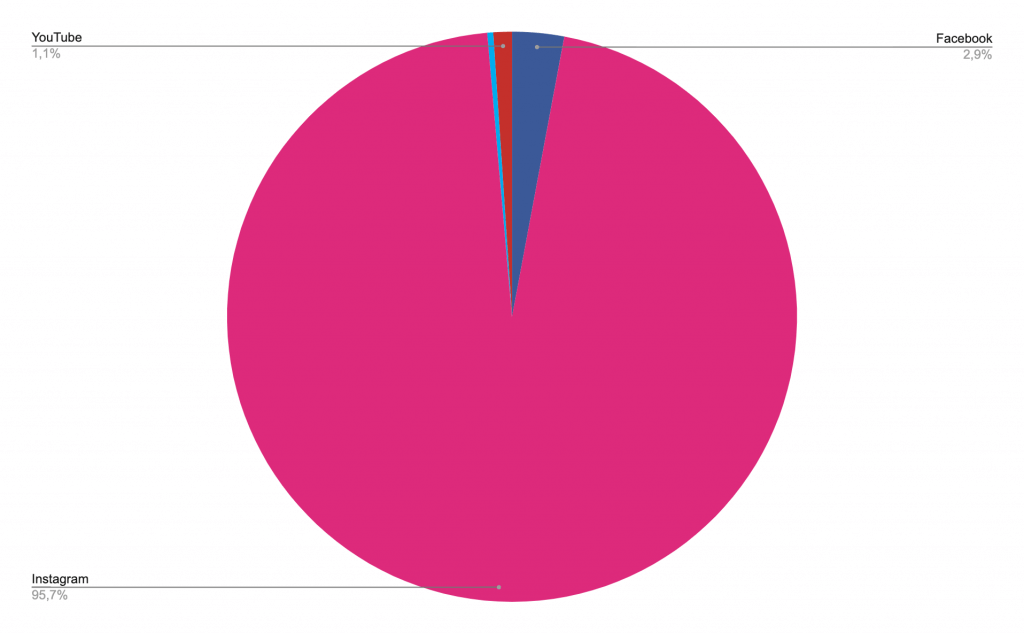 On the one hand, it's not really surprising that Instagram is the leading platform for travel influencers. Still, we at Storyclash have been surprised that Instagram really dominates the game.
Instagram influencers posting about #travel
While some content creators and influencers wouldn't fall under the category of "travel influencer" per se, there are many groups out there that regularly post about travel stories and use travel-related hashtags.
With 3 travel posts and more than 3 million Instagram interactions (last 3 months), Lisa-Marie Schiffner — a model and influencer —- is leading the race in the German-speaking countries.

Travel Best Practices: Instagram Posts
Let's zoom in on Instagram a bit and see if we can identify some common patterns. Based on the number of interactions, these have been the most popular Instagram Posts in the last 3 months.
Interaction-based: #Travel ad posting
Interestingly enough, Lisa Marie Schiffner's ad for Mister Spex generated 254.715 interactions, and is therefore, among the best performing Instagram posts.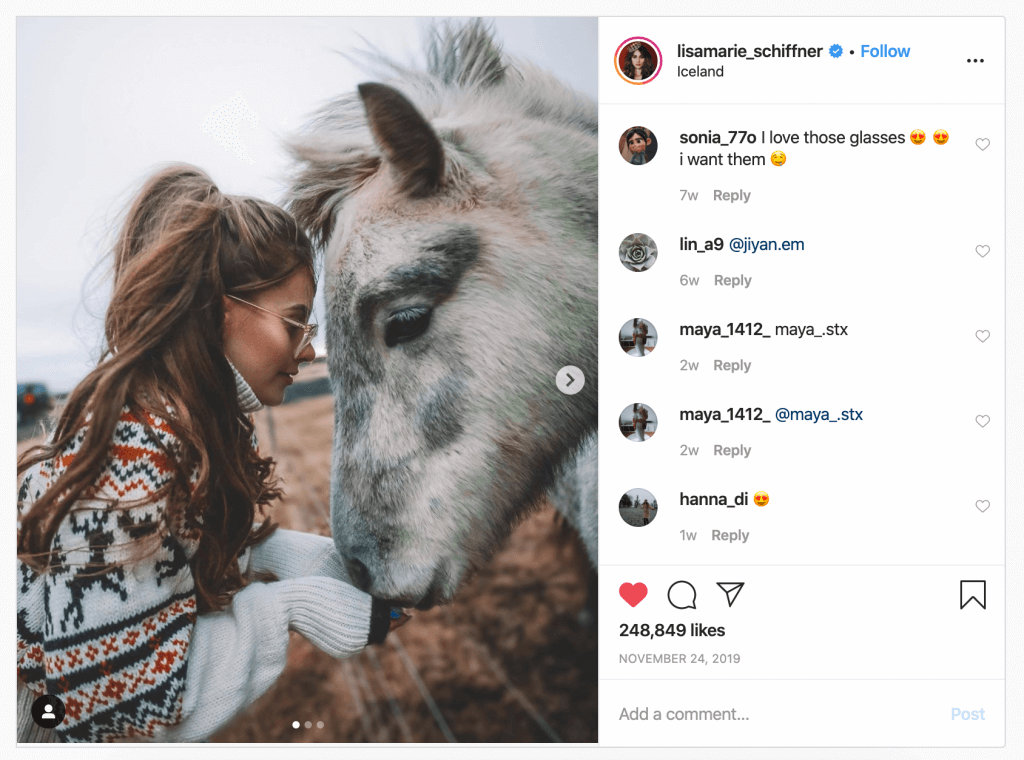 Interaction rate
One could obviously argue that influencers with a huge following generate the highest number of engagements. While this holds true to some extent, we always recommend looking at the interaction rate itself, too.
The interaction rate is the the percentage of followers that interacted with one particular post. If we want to identify Instagram travel posts that performed particularly well, we can also look at the interaction rate.
In this case, for example, the following travel posts are discovered.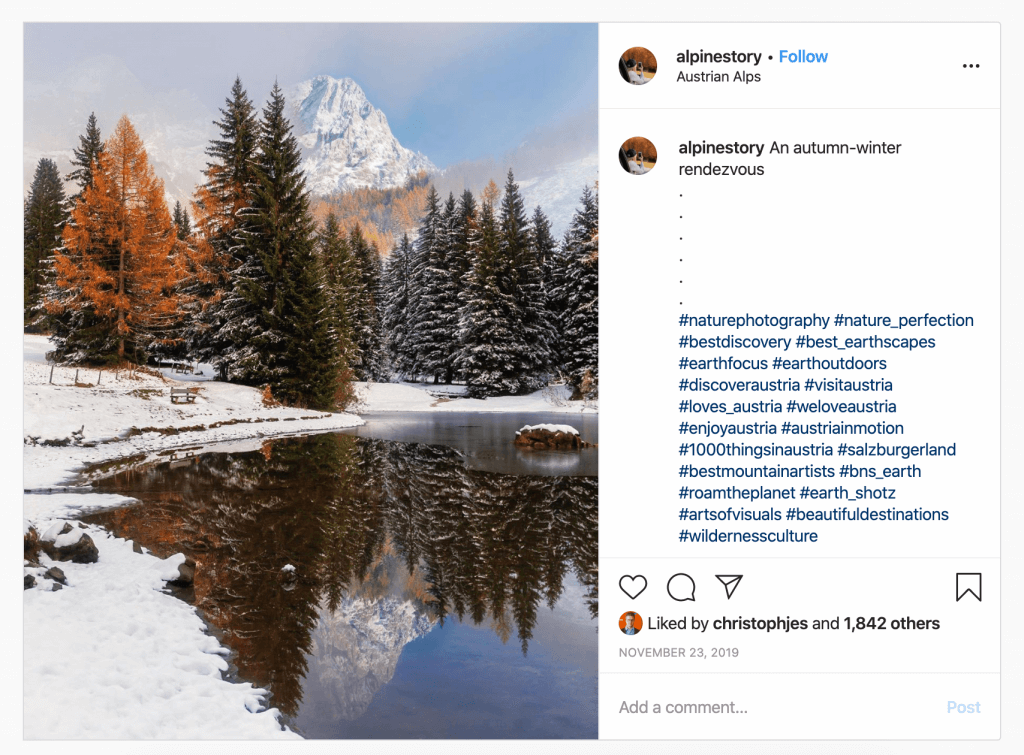 With an interaction rate of 109% (and 1.848 interactions), this post by Alpine Story is uncovered. Basically it means: More people interacted with this post than people who follow the Alpine Story Instagram account.
Hashtags on Instagram Posts
If we look at the top travel hashtags from the past few days, we get the following list of hashtags:
#travel
#travelblogger
#wanderlust
#love
#travelphotography

Instagram Stories vs Instagram Posts - The Wanderlust is real
Analyzing an excerpt of 250 travel influencers from Germany, Austria and Switzerland, we can see that Stories have become the primary medium on Instagram. While those 250 influencers published 1.250 Travel posts, 2.067 Stories have been created during the same time.
In other words: On average, each influencer created 4,8 Instagram Posts (with #Travel) and 7,9 Instagram Stories (containing the text "travel").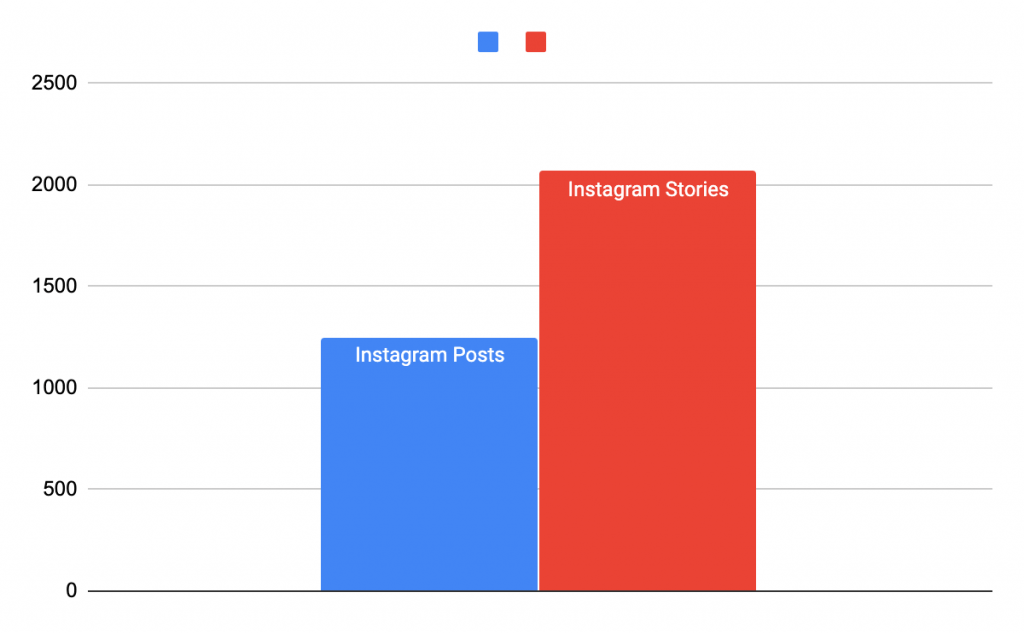 If we look at the Stories themselves, we see all sorts of different travel stories.
Are sponsored Instagram Stories a thing?
You might be wondering: And how about paid posts? How many of those travel Stories are sponsored by brands?
Well, here's the answer. We looked at the above mentioned Stories and filtered for keywords such as "Ad", "sponsored", "bezahlte Anzeige" (German for sponsored).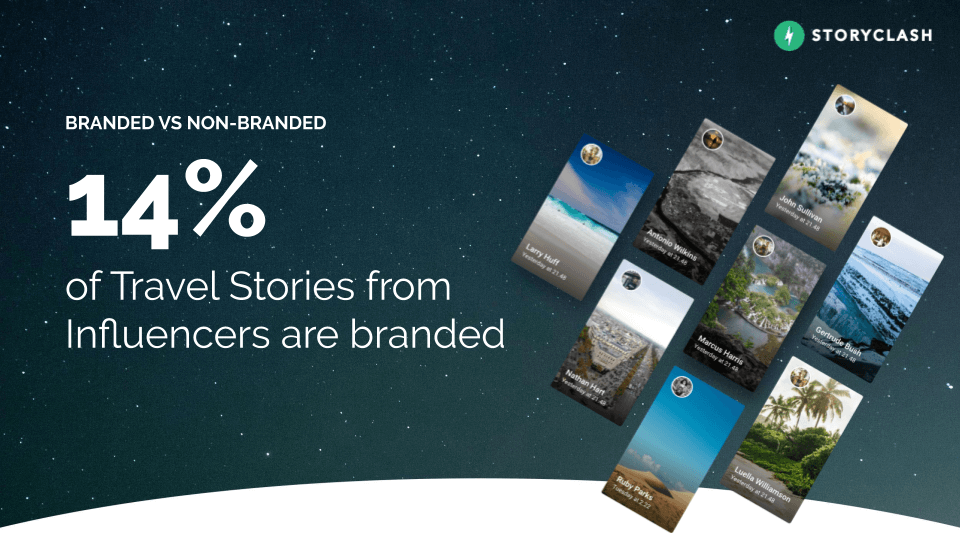 14% of all travel stories from those influencers are branded Instagram Stories, meaning: the influencers have been paid by brands to publish those stories. Just as a comparison: When we analyzed 2 million Instagram Stories a couple of months ago, we found that— on average — 18% of all Influencer stories are branded (see German study).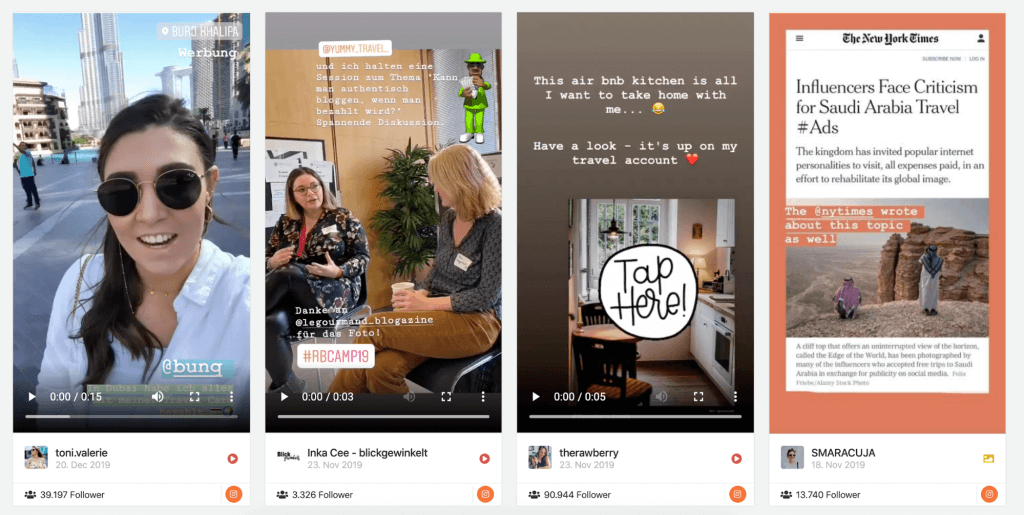 The bright future of influencer marketing for travel brands
Instagram clearly dominates the platforms when it comes to influencer marketing for the travel industry. While Instagram Posts are a great place for evergreen content, we see an increasing popularity of Instagram Stories within travel influencers. The amount of Stories already topped the Instagram Post count, influencers clearly utilize branded content on Stories, too.
Media value of your influencer marketing campaign
As a brand working with travel influencers, it is important to measure the impact of each influencer collaboration and campaign.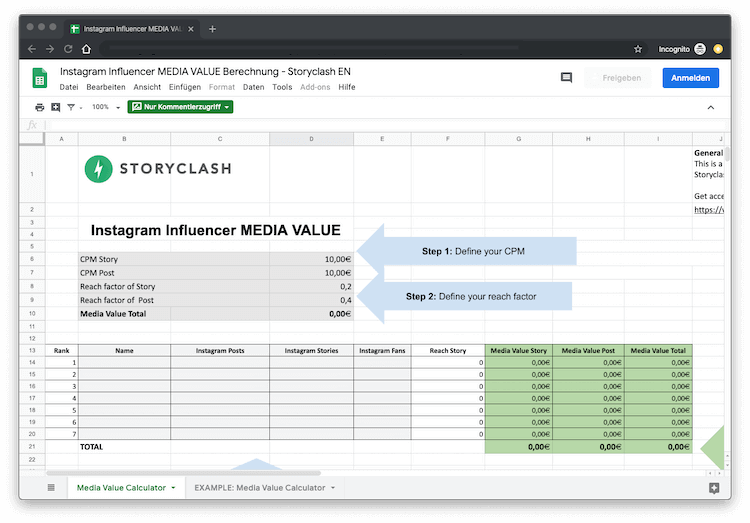 At Storyclash, we developed this free media value calculator that helps brands discover the media value for your travel influencers, campaigns or events.
The estimated media value should help you evaluate the success of your influencer collaboration as it allows you to compare the media value between your influencer groups.
P.S. Want to learn more? Let's talk about your next travel influencer campaign.