We've analyzed one month of #Audi hashtag and keyword data to bring you a ranking of leading automotive influencers based on their platform interactions on Facebook, Twitter, Instagram and YouTube. Who are the Top 15 car influencers currently posting about Audi?
---
Content interactions are summarized from all likes, shares, comments and reactions earned by trending articles.

Note: You can switch between the different content-types in the section Top Posts. You can also click on the posts to view them.
---
Creating a Direct Link to the Social Media Report is perfect for quick overviews and pitch presentations!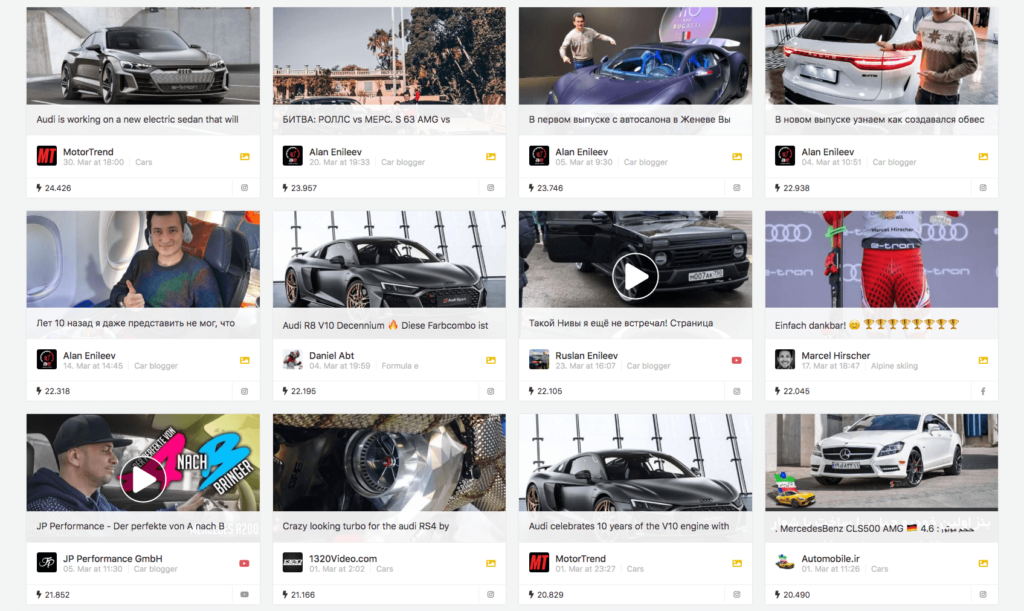 The 7-series of auto enthusiast Alan Enileev
The new BMW 7-series steals Audi's spotlight in the Top Post by Alan Enileev. His Instagram photo earned 34.651 total interactions, and it helped that the post was a contest as well. Who doesn't love prizes?

Related automotive keyword / hashtag ranking: Audi Media Influencer Analysis
About Storyclash
Storyclash is a social media monitoring tool. Brands, agencies and publishers monitor their brand, track their owned and earned media and find content trends as well as influencers with Storyclash. Everything in real-time. With our all-in-one solution.
Our brand new keyword and hashtag feature also lets you browse the social networks for exactly these parameters and shows you all the interactions! #awesome