Download our full report for free and find out:
more insights about the top 10 brands' social media & influencer data
about the best performing fashion creator posts & stories including interactive reports

Top 10 Fashion Brands & Retailers in Germany in Influencer Marketing 2021
With influencer marketing on the rise it is no surprise that our experts at Storyclash just had to snoop into the field. The findings were pretty interesting, to say the least.
Did you know that 1 in 5 sponsored influencer posts is fashion related? The most influencer marketing activities happen in the beauty industry (34%), followed by Fashion (18%), Food (18%) and Furniture (18%).
For starters let's find out who rocked the fashion industry in 2021 – and of course – uncover how they did it. We had a very close look into the best performing fashion & accessoires brands of Germany to evaluate performance & content.
These are the fashion brands & retailers that got mentioned the most by influencers in Germany in 2021: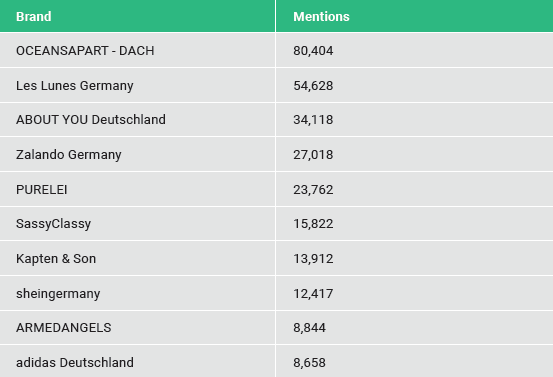 We'll give you a sneak peak of the top performer right away: OCEANSAPART.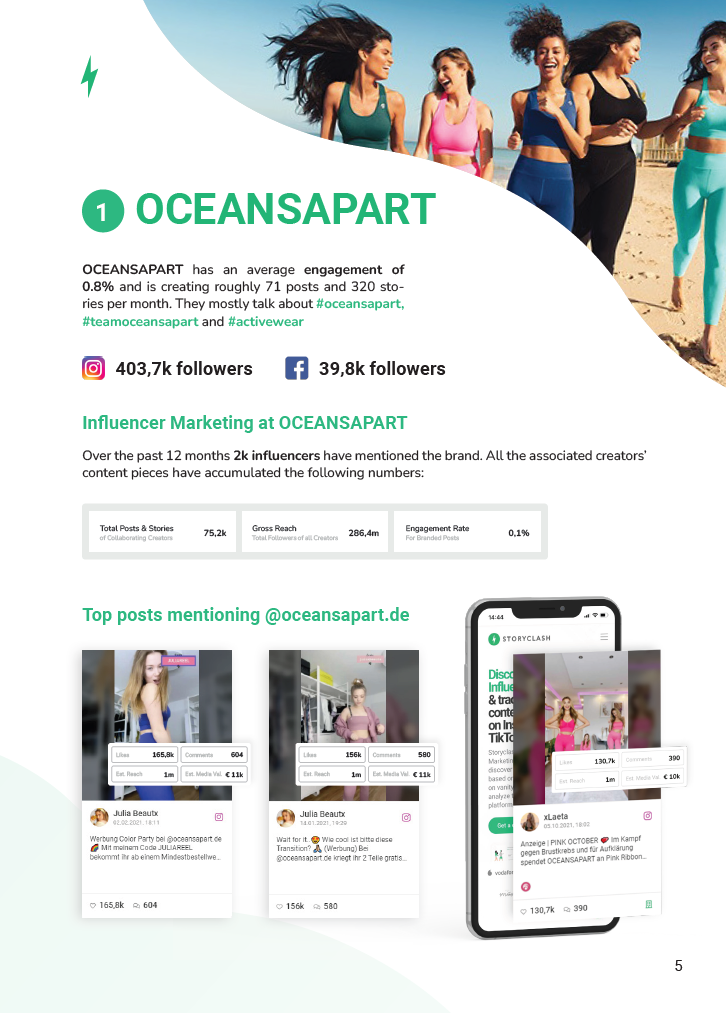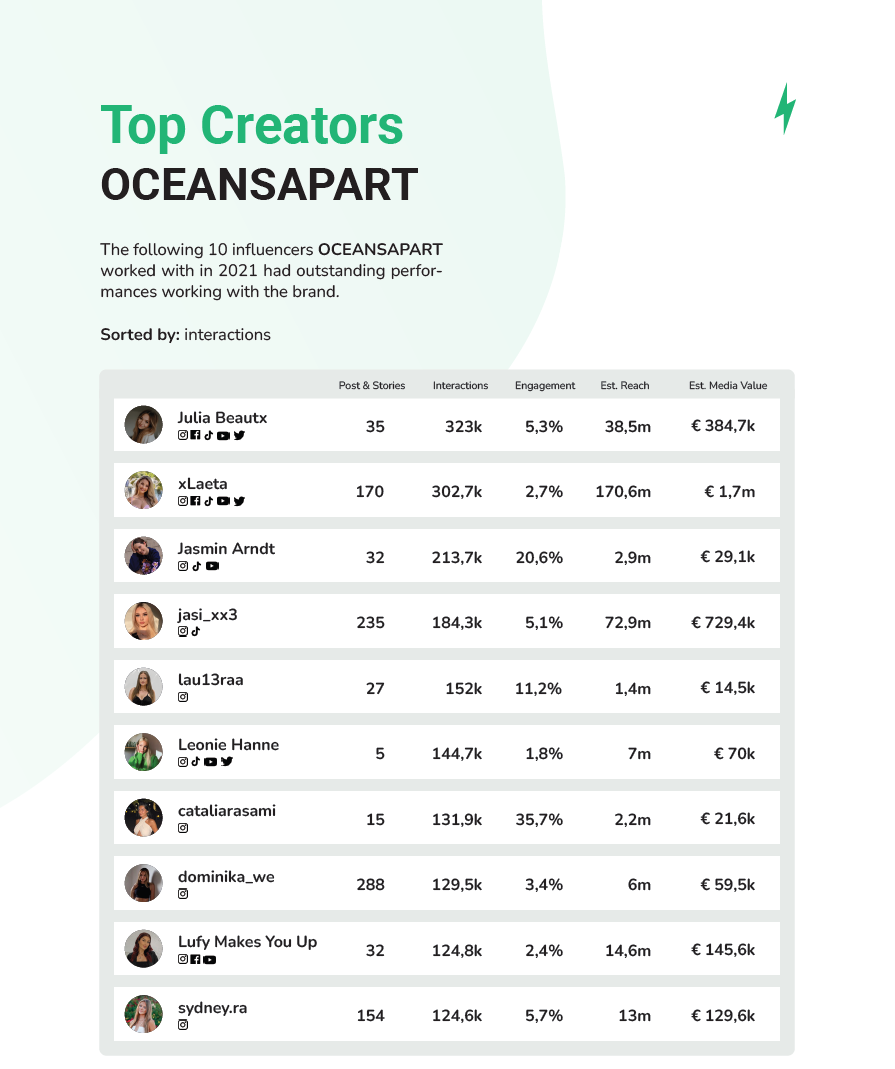 Did you find these insights into OCEANAPARTS's strategy helpul? Then don't forget to check out the full report of all 10 brands for free!
If you have any questions or are interested in more insights, feel free to send us a message at marketing@storyclash.com
Enjoy your read!