Marketers can no longer disregard Instagram and its Stories. This is especially true for consumer brands. Worldwide, more than 500 million Instagram Stories are created every single day, while the sheer reach of brands on Instagram Stories is also increasing.
Today, we are announcing our early adopter program for monitoring Instagram Stories. In this article, you'll find everything you need to know about Instagram Stories monitoring and how to join the early adopter program.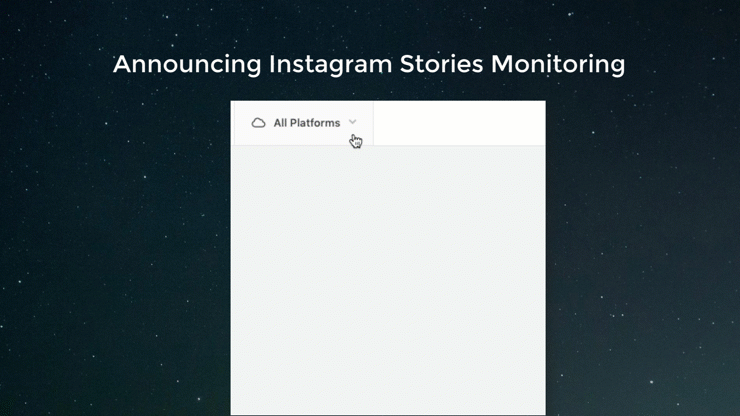 With more than 15 million German users, Instagram — and its Stories — has become an essential part of social media campaigns for German brands. Worldwide, it's a similar picture. Instagram Stories are used by consumers and companies alike. And while Stories are now a widespread phenomenon, monitoring your own brand and what people talk about on Stories remains mostly a black box.
Which brands are mentioned on Instagram Stories? Which group of people is talking about you on Instagram Stories? How much branded content appears within those Stories? Which brands conduct Story-campaigns?
There are a lot of open questions that are still mostly unanswered.
In the past few weeks, we've been working on releasing a first version of Instagram Stories monitoring to allow you to monitor influencers, competitors and your own brand on IG Stories.
To join the early adopter program, simply join our waiting list right here.
To learn more about the program, go and read on.
AI-powered brand listening on Instagram Stories
While social listening is a common activity among marketing teams, it has always been a challenge to see what's being talked about on Instagram Stories.
With the Storyclash early adopter program, you can start monitoring your own brand on Instagram Stories. This allows you to understand what influencers and people are saying about your brand on Instagram Stories.
And the best part? Through text recognition on images, you can even uncover Instagram Stories that have "hidden mentions" of your brand. For example a billboard shown at an event you've sponsored. It works on both images and videos!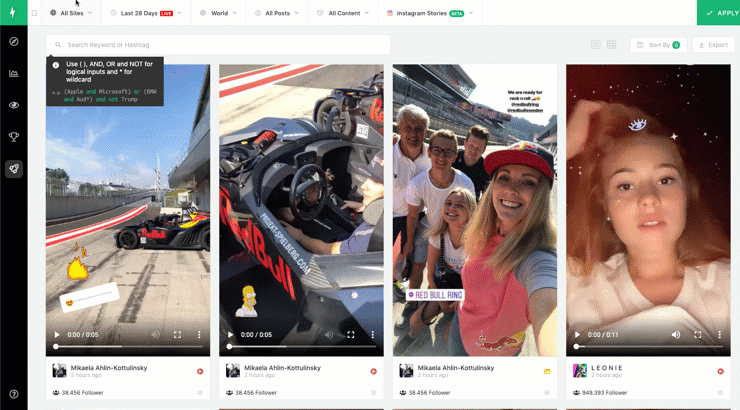 And it even works with car plates :)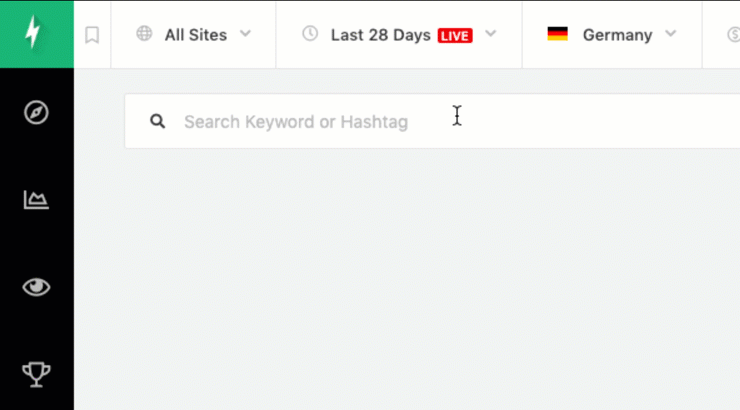 Influencer monitoring on Instagram Stories
Are you already working with a group of influencers and content creators? Does it still take time and manual resources to monitor your influencers on Instagram Stories?
Especially with a time constraint of 24 hours, brands and agencies are currently mostly tracking Story activities through manual processes (within the first 24 hours after publishing a Story).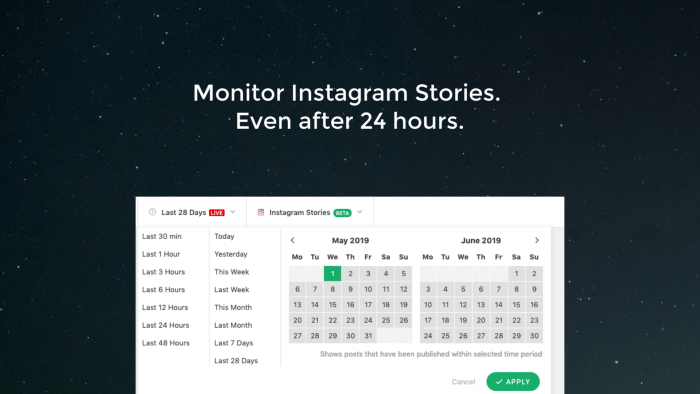 With our early adopter program, you can start monitoring a set of influencers automatically. No need to worry about the 24-hour time limit as all Stories are securely saved in your Storyclash report.
All Instagram Stories activities of your set of accounts are saved, accessible and searchable for you at any time. The Storyclash early adopter program helps you understand what your influencers are talking about. Or not talking about.
Ready, set, join.
So what's next?
We excitedly invite you to join our early adopter program and become part of our customer advisory program. This will allow you to be at the forefront of social listening on Instagram and be close with our product development.
To learn more and join our early adopter program, please visit our site.
Not convinced that Instagram Stories monitoring is for you? We'd love to hear your thoughts. Email us at office@storyclash.com or talk to our product specialists.