If you've spent some time in Storyclash, you're probably familiar with our keyword search feature that enables you to analyze earned and owned media, keywords and hashtags. For both regular and new users, this feature is an essential component of day-to-day operations.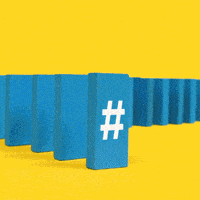 As we all know, hashtags are a central part of social media and they are a useful way to filter and visualize certain trending topics on today's biggest social networks. With Storyclash, you can do this across multiple platforms within one convenient dashboard:
Facebook

Twitter

Instagram

YouTube
Searching for hashtags and keywords can help you with:
1) Brand Monitoring – observe your own brand and brand-relevant hashtags
With the keyword search, you can now monitor your own brand even better by looking up hashtags. Here's a sample scenario: Let's say you're Audi, and your recent #WantAnR8 campaign just ended.
You can now simply search for the name of your brand or campaign-specific keywords to see its impact.
Searching #WantAnR8 is a great way to see which of your own social media accounts pushed the campaign at a certain time. You'll see interaction numbers, Top Posts, time stamps and more, all easily shareable with your team!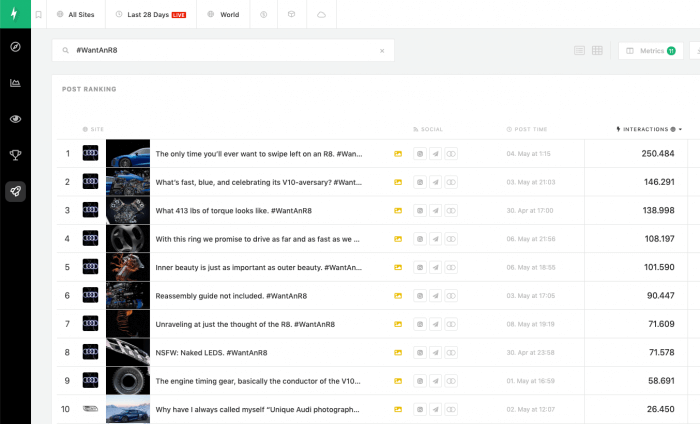 2) Earned Media Monitoring – monitor the reach of your earned media

Aside from monitoring your own channels, we also want to highlight the monitoring of earned media based on hashtags and keywords.
Let's take another look at the #WantAnR8 campaign from Audi.
Simply select, for example, Media (and Influencers) in the Categories module and add the relevant hashtag from your campaign. Storyclash will unveil which publisher and media site wrote about your brand using the #WantAnR8 hashtag, as well as how those earned media performed.


3) Finding Influencers – see which influencers are posting about relevant hashtags and keywords
Under the same premise, doing a hashtag search can help you find valuable influencers within your industry or niche. Sticking with automotive examples, let's say you are Volkswagen looking for influencers who can be advocates for your brand.
Using the same method described earlier, just expand the Influencers module and select Car Blogger to filter posts down to automotive influencers. Then simply type in an appropriate hashtag and/or keyword — #vwlove / volkswagen / vw, for instance — and hit apply to find car influencers writing about VW!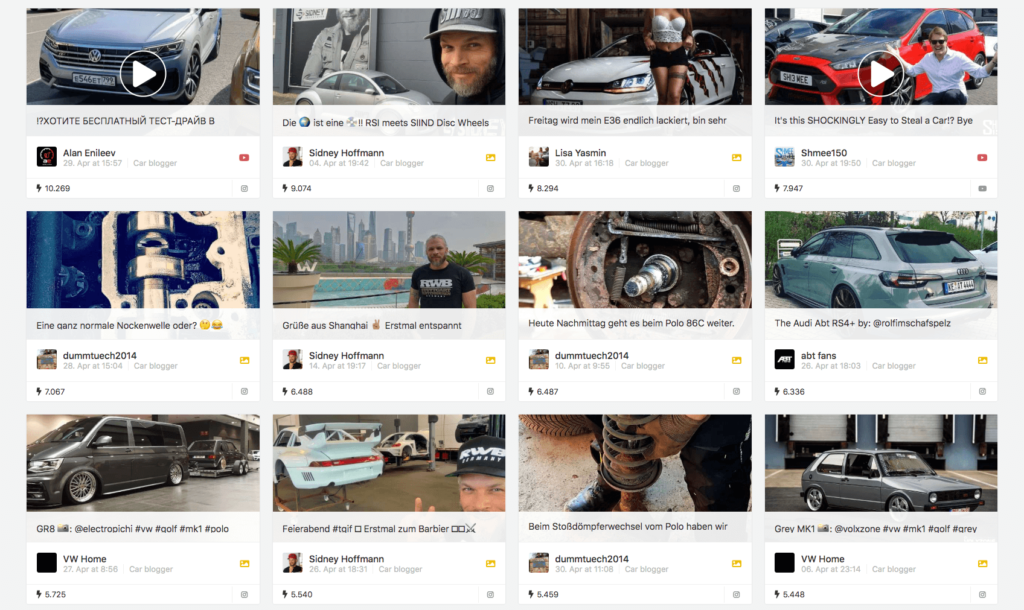 We recently did this to generate rankings of #Volkswagen and #Audi influencers who used those hashtags to post about each automaker… Have a look:

4) Monitoring Competitors' Hashtags – track the hashtag events of your competitors
Of course the beauty of having hashtag search capabilities is the power to look up the hashtags that your competitors are using. In the same way that you would monitor your own brand, it's always a good idea to observe the content of your rivals in order to make data-driven decisions.
Maybe you're BMW and you want to monitor the social media activity of your competitors. Running a hashtag search for #Audi over the last 28 days would give you quantitative data about a brand competitor within parameters that are both up-to-date and industry-relative.
---
Try out the feature now. It will make your social media monitoring easier. We promise. 😉 Not yet a Storyclash user? Sign up for a free trial today!